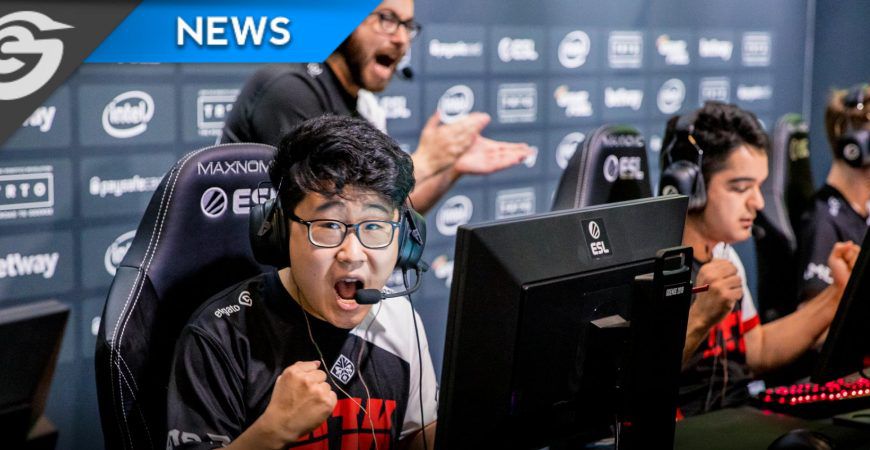 Report: Cloud9 Rumored To Be Interested in Acquiring ATK CS:GO Team
The ATK Counter-Strike:Global Offensive team recently shook things up when they finished 7th/8th at ESL Pro League 10 Odense 2019. ATK managed to upset top opposition like North and G2 during the tournament. The South African organization would have been on cloud nine after the event, having had a fairy-tale run and walking away with $17,000 in prize money. This was a huge achievement for the team after a fairly turbulent start to their campaign in NA. ATK have been through quite a few roster changes in the last few months, including having lost (and subsequently regained) Aran "Sonic" Groesbeek from Team Envy.
All of this hasn't gone by unnoticed, and this recent result has apparently put the team square in the cross-hairs of larger organization Cloud9. This is according to a recent article by Jarek Dekay Lewis on DBLTAP. Jarek states that Cloud9 are looking at acquiring the ATK CS:GO team, and credits "sources close to the organization" for the insight. This is given credence due to the fact that Cloud9 recently confirmed the departure of three of their players; Timothy "autimatic" Ta, Damian "daps" Steele, and Kenneth "koosta" Suen.
ATK CS:GO Success
Our very own Matthew "HAzE" Stott wrote in his ATK results wrap-up that:
The negative would be the fact that other teams will be taking more notice of them and preparing more vigorously for their encounters. No more flying under the radar and catching opponents off guard. The positive is that they're now on the map, and will hopefully receive more invites either directly to events or qualifiers for the events.
For South African organizations, supporting a NA based team is an incredibly expensive endeavor. It's not like this hasn't happened before. Earlier this year Denial Esports snatched the majority of the Bravado Gaming CS:GO roster. Just a few months later, ATK picked the team up from Denial Esports (although the roster has changed some since then). So, would it be that outlandish for ATK to consider a proposal like this and potentially make a profit from shipping the team? Let us know what you think is going to happen in the comments below or on social media.
Header image courtesy of ESL.