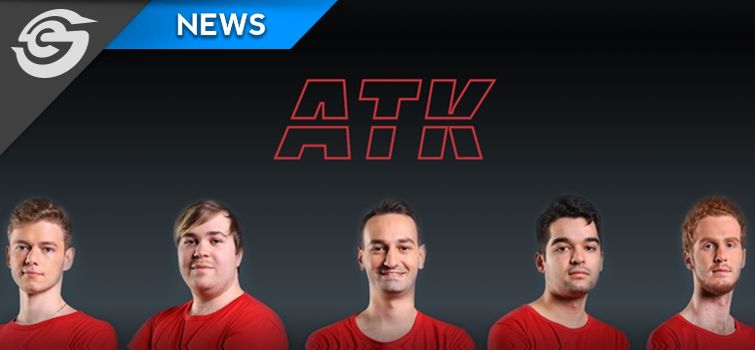 Denial Esports CS:GO is now ATK CS:GO
Clint 'Zombie Dredd' O'Shea
The team that was around three months ago called Bravado Gaming and became Denial Esports is now under a new brand name. The Denial Esports CS:GO team – made up of arguably five of South Africa's best players – will now be playing under the ATK Arena name.
The announcement has come as quite a surprise to many as all assumptions have been that the five players were settled as Denial Esports. However, this does not appear to be the case as there were still unfinalised negotiations still happening. South Africa's blackpoisoN said in a tweet that the parties "couldn't come to an agreement on all the terms. No bad blood between us, was just better for both parties and @AtkArena gave us an offer that was better suited to our needs."
Of course, some may now be asking: "who is ATK Arena?" Short answer is that they are Cape Town's premier esports venue who have been moving towards this point for a while now, having already added an Overwatch team and sim racing drivers to the fold.
ATK Arena's announcement says this has followed "months of discussions" and that they picked up the CS:GO team as they "have been impressed with their dedication and ability to remain competitive despite an uncertain future and look forward to their resurgence as a fully South African team." It is important to note that the team will continue to compete internationally even after the brand change.
You will be able to meet the team at the Claremont venue this Saturday. There is a R200 charge for the event which will include an ATK T-Shirt, access to the venue and game time with the players.

ROSTER
Sonic
JT
Fadey
Domsterr
blackpoisoN
T.c
EVENT DETAILS
15h00: Arrival
15h45: Welcome and introduction
15h55: Contract signing and photos
16h00: Team Q&A
17h00: Autograph and photo opportunities
18h00: LAN time with an opportunity to play against the newly signed team
22h00: Event Ends
The venue can be found at 91 Main Road, Stadium on Main Parkade, Claremont, Cape Town.