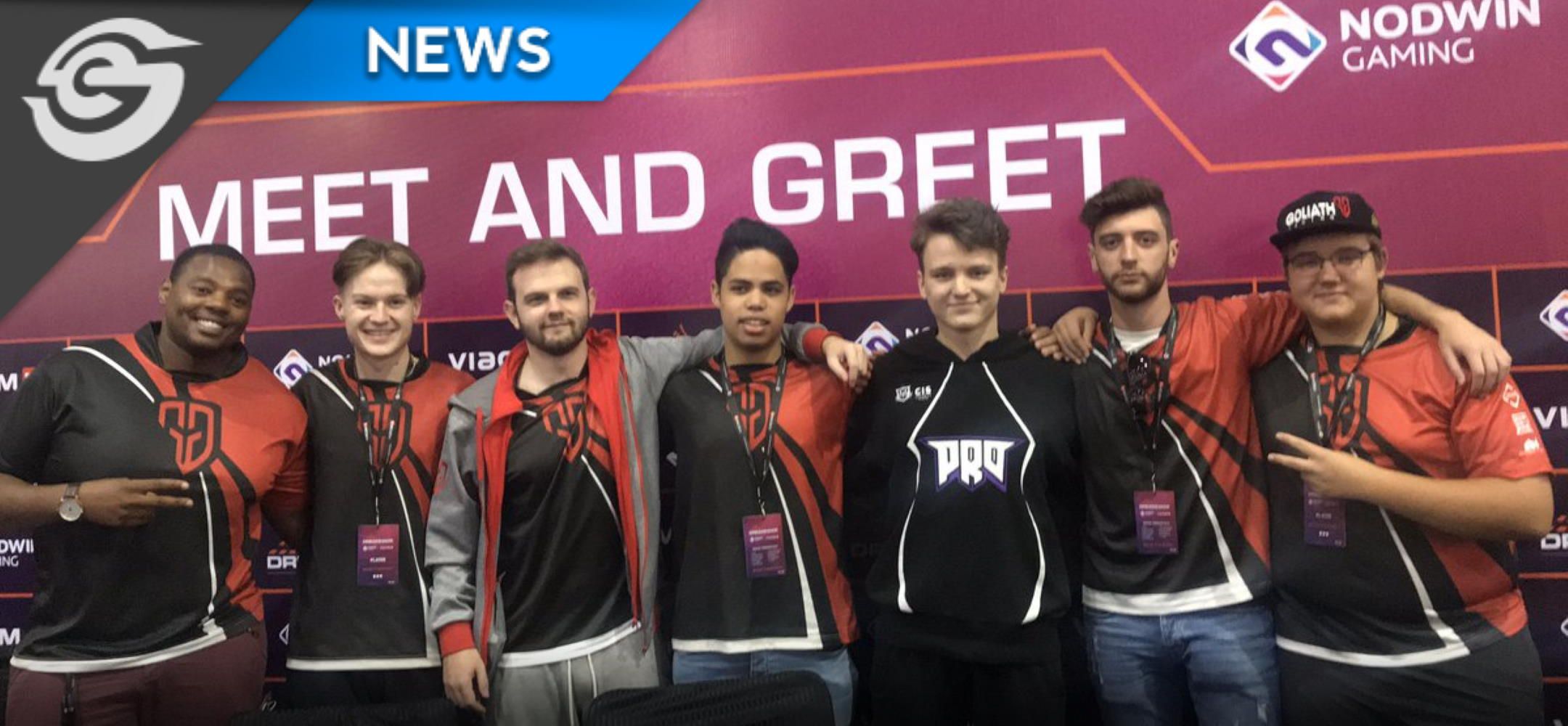 Interview & Video Recap: Goliath Gaming at DreamHack Delhi 2019
Chris House
By now you've probably heard that Goliath Gaming were invited to attend DreamHack Delhi, which concluded on Sunday 8 December 2019. Goliath Gaming were up against five other CS:GO teams; HellRaisers, pro100, Lucid Dream, YaLLa Esports, and Orgless5ive. Goliath Gaming would eventually be knocked out in the Semi-Finals after a 0-2 defeat to HellRaisers. In our post-event analysis article Matthew "Haze" Stott said,
"There were periods throughout the event where Goliath [Gaming] held their own against the likes of pro100 and HellRaisers. One of the most impressive features of their run was their newest addition, mango. He was competitive on nearly every single map played, dispelling any doubts about his nerve on the big stage.

In the end I think that Goliath [Gaming] achieved their goal. They showed that they fully deserved the invite, and went on to make the most of it. It was the first opportunity for all five of their players to compete on the international stage. The average age of the team is just 20 years old. All of these players will benefit greatly from the experience and set them in good stead heading into the next year."
Goliath Gaming DreamHack Delhi Roster
The players who represented Goliath Gaming at DreamHack Delhi were:
Dean "massacRe" Davids
Wiljahne "mango" Smith
Rikus "ZIPZIP" Klue
Tyler "adaro" Oliver
Aaron "SloWye" Van Der Walt
Thulani "LighterTZ" Sishi (coach)
SloWye and LighteRTZ stood-in for deviaNt and detrony.
Q&A with MassacRe
We spoke to Dean "MassacRe" Davids about the team's time in India. Check out the brief interview below!
CH: Did the Goliath Gaming CS:GO achieve their goals at DreamHack Delhi?
DD: Yes, we intended on going there and giving it our best shot – and I feel that we did just that. It was the first time playing overseas for all of the players and we hadn't played much together as a team before (this roster for DreamHack was locked in about 3 weeks before departure – when we got confirmation of the invite). Considering this, I think the team did really well. That said, there is still lots of room for improvement too, which we will be building upon.
CH: Great experience for the team going to their first major international tournament. What were the highs and lows?
One of our highs was beating orgless5 the way we did in the first game. It was a massive confidence booster for us later knowing that they took a map off of Pro100. Our inferno game against Pro100 was also a high and a low in my opinion; we should have won that game and that just shows that we aren't that far off from the team who took first place in this tournament. But we made small mistakes and those small mistakes make a difference over there.
CH: How did having a coach at the event impact performance?
Having a coach meant that we could get more done in terms of research done on teams. While we are practicing or dry running he would be watching demos of other teams, or he watches one map of a team and I'll watch another map, and ensure we receive the necessary feedback and planning ahead of games. He also kept us composed and focused in between games, and was of course an amazing hype man when we needed it!
CH: Who do you think is your biggest opposition for title of best CS:GO team in South Africa during the 2020 season?
DD: Energy, they won a lot of bigger comps, we won most of the smaller ones.
Header image courtesy of Goliath Gaming.
Some video content courtesy of Goliath Gaming.