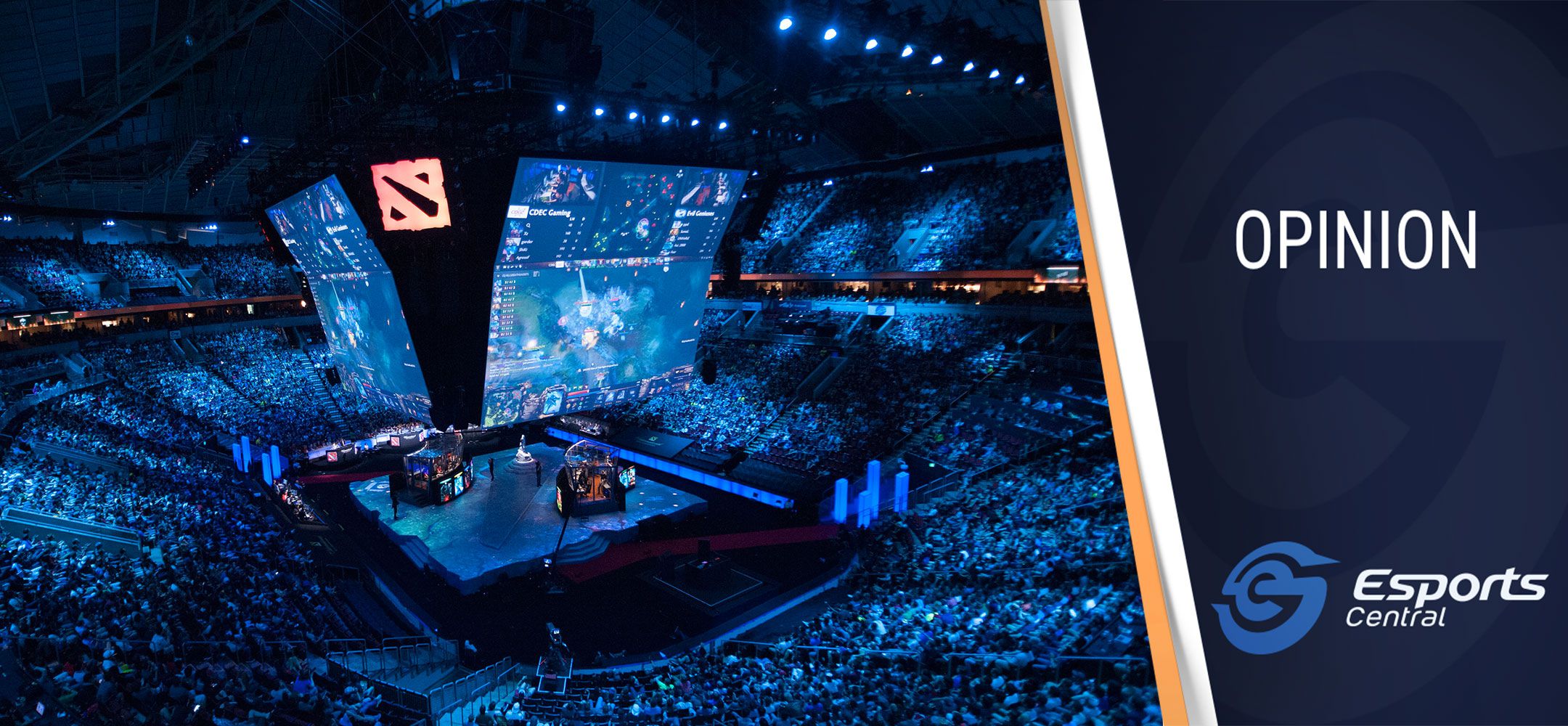 Esports is coming: A look at an academic research paper from UCT
Wessel Minnie
It is without question that esports keeps on growing each year. We simply love esports and when you see academic research from a South African university on esports, you just have to share it. A new academic research paper, published in the South African Journal of Sports Medicine, has been released, and it is a fantastic read. The research paper is called "Brace yourselves: esports is coming" – a title that we all can agree on.
Brace yourselves: esports is coming
The corresponding author of the paper is Chadley Kemp, with co-authors Ms Paula R. Pienaar and Dr Dale E. Rae. You can (and definitely should) read the entire academic research paper.
We reached out to Chadley Kemp for comment on esports in South Africa and the future:
Chadley: "Esports is headed one way, and that way is up. We can all be proud of the momentous success esports has had over the last few years. This extends to all esports athletes, league and tournament organizers, media and production crew, investors and even researchers like myself. Although things may not be looking up right now amidst the current global pandemic, I remain optimistic about the things to come.
Some things to look forward to in the near future include NODWIN Gaming's Inkosi Super Cup and Umzansi Esports League, as well as the findings of some of my other research work that I've been engaged with, which include work around the sleep, health and performance of competitive gamers."
Now, let's take a dive into the academic research paper from the University of Cape Town.
What the paper is about
The authors in the research paper present evidence to inform and clarify the misconceptions surrounding esports among the broader scientific community. There are many misconceptions surrounding esports, in the general population and even from some gamers, so this is a great step to inform people about esports.
The paper draws comparisons between esports and traditional sports and encourages further research with regard to health and performance. This should result in a "better understanding of esports and guiding its development as a credible, competitive entity."
The paper kicks things off with some interesting statistics on esports, stating that:
"Currently, it has a reach of 454 million fans with an estimated global market revenue of $1.1 billion (R16.5 billion). On its current trajectory, with a compound annual growth rate of 14%, esports is expected to have a total global audience of 645 million fans by the year 2022."
The forecast for esports growth is incredible. Furthermore, according to the paper, "lucrative commercial partnerships have tracked the increased numbers of viewers, driving large-scale tournaments and events comparable with major traditional sports." In short, there's a lot of money in esports.
Due to the simple fact that top esports players earn a boatload of money, esports is becoming a highly competitive environment. This puts even more pressure on the esports athletes to perform. That's where the next section of the research paper comes in, focusing on training, then followed by the challenges esports face, as well as the issue of governance.
Esports training
From what we've seen, esports players can train for over a dozen hours a day. When esports titles, such as Dota 2, get balance updates from the developer, tactics change. Sometimes, changes are so massive that a team must adapt their entire playstyle. Therefore, esports players need to constantly train both their mechanical and tactical skills. In short, top esports players constantly need to adapt to a new meta.
According to the academic research report, esports players also have "a relatively short-lived career, marked by an early age of peak performance." It is also reported that "esports athletes may dedicate as much as 14 h per day to practices or matches, risking potential burnout or fatigue."
This has led some professional teams to incorporate wellness programmes into their schedules. According to the academic research paper, these wellness programs are to improve player career longevity and performance. Furthermore, it is reported that elite esports organizations invest "large amounts of money into residential gaming houses for players and coaches to enable them to follow strict training schedules over the competitive season."
It requires a great deal of dedication and commitment to become a pro esports player.
Challenges of widespread acceptance
Is esports a "sport"? That's a burning question that has been discussed to death, and then some. The research paper explains that:
"Esports has been challenged in its widespread acceptance as a reputable form of competition. This follows persistent efforts by the esports industry to prove its legitimacy, which included it being used as an exemplar at the PyeongChang Olympic Winter Games in 2018. Esports partners have also since engaged in discussions with the International Olympic Committee (IOC) regarding its inclusion as a demonstration title at the 2024 Summer Olympic Games in Paris. Additionally, there has been continued deliberation surrounding its inclusivity as a sporting activity, particularly with regards to the sedentary nature of esports."
This "sedentary nature" means it is something with little to no physical activity. Esports ticks almost all the boxes to be considered a traditional sport. These are:
Elements of play
Rules
Competition,
Be comprised of skill (as opposed to chance)
Have a broad following, including physical skills
Physical skills (i.e. 'skilful and strategic use of one's body')
Governance
According to the academic research report, esports tick the first five elements of what is needed to be considered a sport. With that being said, physical activity in esports isn't really comparable to that of a traditional sport.
My take on this is that the lightning-fast reflexes required by top esports players, in titles such as CS:GO or StarCraft II, should be considered physical skills. Some top professional esports players have undergone wrist surgeries, and if you've played a lot of competitive titles, you will know just how physically draining several hours of matches can be.
Governance of esports
One other aspect, in comparison to traditional sport, that esports lack, is proper governance. The academic research paper notes that this is arguably the greatest barrier regarding esports' inclusivity as a credible sport. This is due to the lack of organizational structure. The World Esports Association (WESA) is the "purported representative body for esports players, teams and organizations".
The WESA is an official signatory of the World Anti-Doping Agency. However, the academic research report explains that the WESA inspires little confidence to enforce or ensure compliance of the regulatory practices. The practices should include the following:
Random drug testing
Player transfers
Drafting of player contracts
Arbitration
The academic research report goes on to explain that:
"Since esports titles remain the intellectual property of their respective game publishers, there is at least some level of authority regarding the enforcement of standardised rules and penalties of misconduct. This may extend to tournament organisers, such as ESL formerly known as Electronic Sports League, who maintain these rules, as well as their own rules, including matters involving fraud and deception. Broad policy reform under the jurisdiction of a global esports authority, however, is necessary to allow unbiased control and enforcement of policies regarding the matters of players, organisations and tournament organisers."
Clearly, for esports to be recognized as a "real sport", there needs to be a governing body and uniformity between all esports disciples.
Research report conclusion
Read the academic research report's conclusion below, followed by our take.
"Esports continues to show record growth as a front-runner in the digital ecosystem. Despite esports being a highly competitive and commercially-invested form of competition, it currently remains segregated from the sporting community. A call to refine the current definition of sport to be more inclusive, without favouring physicality, has initiated progress regarding the inclusivity of esports. In celebrating a new era in digital entertainment and sporting activity, researchers are encouraged to be objective and use the esports platform as an opportunity to extend health and performance research.
Indeed, it is research of this nature which may drive the policy reform of esports. Furthermore, research should act to bridge the gap in the current understanding of esports and guide its development to become credible and broadly recognised. Perhaps its acceptance as a credible sport is not a matter of fact or opinion, but simply a matter of time."
Our take on esports
We love esports and all the various titles, as well as the dedicated players and teams. This is true for both South African and international esports. The academic research report makes some good points. Clearly, esports still has ways to go before it can be considered in line with traditional sports.
This type of research is a great step in the right direction. It informs the scientific community about the growth of esports, as well as the challenges. For me, the question remains if esports can, or even should be compared to traditional sport. However, there is one thing that I think gives esports an advantage over any traditional sport. This is especially true during these difficult times.
COVID-19 pandemic and esports
As the Coronavirus continues to spread across the globe, esports has one major advantage. Unlike traditional sports, esports tournaments and matches can be held remotely. Sure, many events have been cancelled or postponed, from the next Dota Pro Circuit events to The Rand Show 2020.
With strict isolation rules being implemented across the globe, sports events get cancelled. We won't see big sporting events until the pandemic is under control. However, esports can adapt and overcome. This is thanks to the ability to play esports tournaments online. It is as simple as that.
In South Africa, we have a tonne of online tournaments to enjoy. Fans can watch from the safety of their homes, while teams can compete without ever meeting. We've got organizers such as ACGL, Mettlestate, NODWIN Gaming South Africa, VS Gaming and more. In short, while most traditional sports come to a grinding halt, esports has the capacity to adapt. This is undoubtedly a massive advantage.
Closing Thoughts
The academic research report makes some fantastic points. Despite esports' mammoth growth, there needs to be further research and collaboration to fully understand its scope. Esports is comparable to traditional sports in many ways but lacks proper governance and oversight.
With that being said, one cannot deny the impact of esports, the massive fan base, and the diversity it brings to the table. Esports will continue to grow, and in uncertain times with the current COVID-19 pandemic, it has an undisputed advantage over any traditional sport.
Header image credit: Valve