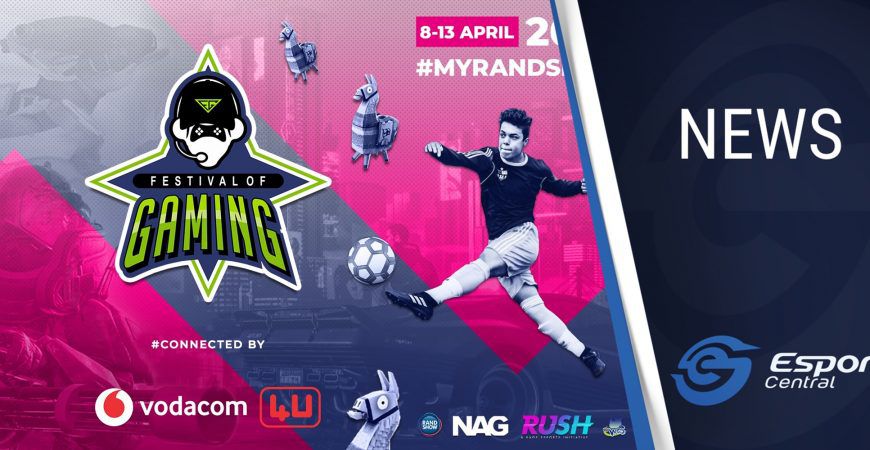 The Rand Show 2020 and esports tournaments postponed
We were all looking forward to some great esports at the Festival of Gaming during The Rand Show 2020. Unfortunately, The Rand Show 2020 has now been postponed. The event was supposed to kick off on 8 April and feature six days of gaming and esports. The postponement of the event comes one day after South African President Cyril Ramaphosa addressed the nation about the state of the Coronavirus in South Africa, taking additional measures to ensure the safety of the population.
The Rand Show 2020 postponed
In President Cyril Ramaphosa's address to the nation, it was revealed that all events with over 100 people would be postponed, or cancelled. The Rand Show 2020 would have had thousands of attendees, at the very least. Therefore, for the safety of everyone involved, the organizers made the best choice they could – to postpone the event. The Rand Show will be rescheduled to a suitable date, which will be determined at a later stage.
The official statement reads:
"As one of the country's longest-running events, we've been through a lot, standing side by side with our fellow South Africans. We are an integral part of the community and its spirit. After listening to President Cyril Ramaphosa's address yesterday and in the best interest of our community, we have decided to postpone the show. The event will be rescheduled at a later and will be done in consensus with the government.
The Rand Show would like to thank our partners, and all sponsors for their understanding and continued support during this time. We believe this decision to be in the best interest of our nation.
We apologize for any inconvenience caused by the postponement but remain committed to hosting the show at a time when all South Africans can attend and enjoy the Rand Show, without any concern for their health or safety."
Four esports tournaments were scheduled to take place at The Rand Show 2020.  Mettlestate, Rush Esports and Vodacom 4U teamed up to bring six days of competitive gaming to The Rand Show 2020 in the Festival of Gaming. In the wake of the postponement news, we caught up with Mettlestate's Barry Louzada.
Barry told us that:
"We are very sad that this has happened, but at the end of the day, everyone's safety has to come first. The organisers have done the right thing. All we can do is carry on gaming online and there will most certainly be more online events coming up, no doubt."
While we've all been looking forward to some great local esports, it was definitely the right decision. Stay safe and healthy through these difficult times. We hope to see The Rand Show return soon, and we will keep you updated as more information becomes available.