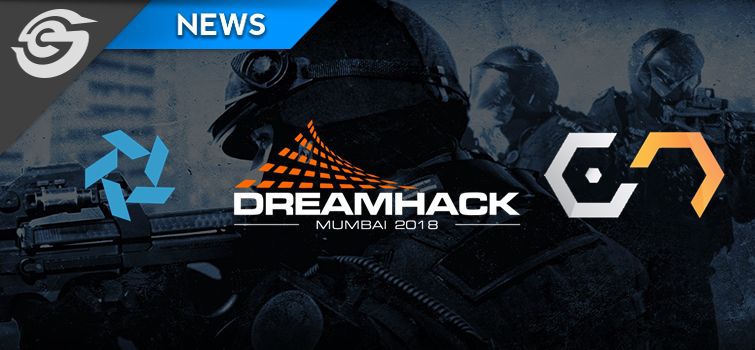 Energy and Bravado face off at DreamHack Mumbai
Clint 'Zombie Dredd' O'Shea
Bravado Gaming and Energy Esports are in India this weekend and will be facing off at the DreamHack Mumbai Invitational. The two South African teams are the only invited teams to the event while the rest of the $35,000 CS:GO competitors will qualify via an open LAN event.
The two teams are also up first in the upper bracket semi-final scheduled for 15h30 South African time. The match will be a best of three series. There are currently no streams listed on the match page but that may change closer to the time.
The South African Rivals
Bravado Gaming come off the back of very successful 30 days. The team placed second at the DreamHack Winter 2018 event in Sweden and took top spot in the South African WESG qualifiers. Energy Esports head into this match as the underdogs. Their recent run will do little to instill any belief that they could pull off an upset against the team in blue. While Energy Esports placed second in the WESG qualifier, their performance in the final was one where they "didn't show up at all." Just over a week ago, Energy Esports was in Abu Dhabi for the Power League Gaming Grand Slam. Things did not go well for the team at all, and they were unceremoniously dumped out of the event in the group phase.
When it comes to the global rankings, Bravado Gaming currently hold the 28th spot, and Energy Esports sit at 131. However, in a South African context, they really are teams one and two. Energy Esports have plenty to prove in India and if the team that dominated the local scene before makes a showing, the DreamHack event should be a real thrill to watch.
Of course, the two South African teams will still have their work cut out as they will be facing two qualifying Indian teams. These two teams are – at the time of writing – still to be decided.
You can keep updated on DreamHack India via the HLTV event page.