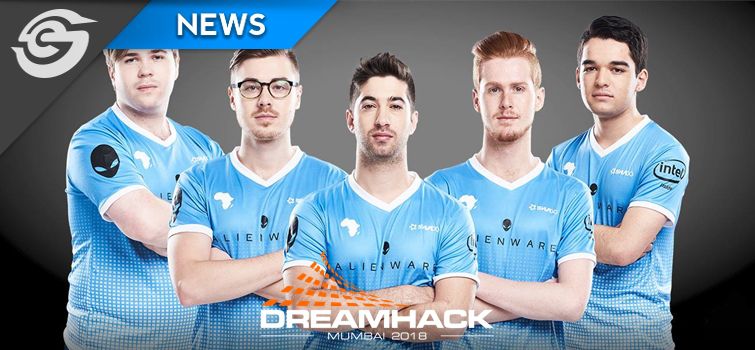 Bravado Gaming heading to DreamHack India
Clint 'Zombie Dredd' O'Shea
Bravado Gaming's CS:GO team is really ranking up the air miles at the moment.
From their United States base, they recently placed second at DreamHack in Sweden. The team are now competing in the WESG South African qualifiers this weekend. After all that, they will now be heading to India to compete at the DreamHack event there. For those of you keeping up with things, this means Bravado Gaming will be joining fellow South African's Energy Esports at the event. This should see a revival of one of South Africa's great esports rivalries on an international stage.
The two South African CS:GO team will be participating in the CS:GO Invitational on 21 to 23 December 2018. They will await two teams qualifying via a BYO LAN on day one of the event. On the line is a prize pool of 2,500,000 INR (approximately R495,000).
The Bravado Gaming team is:
Dimitri 'Detrony' Hadjipaschali
Aran 'Sonic' Groesbeek
Ruan 'ELUSIVE' van Wyk
Johnny 'JT' Theodosiou
Rhys 'Fadey' Armstrong
Tiaan 'T.C' Coertzen [Coach]
All the matches from the DreamHack Invitational "will be streamed live on Voot," but I suspect South Africans can watch it all on Twitch.