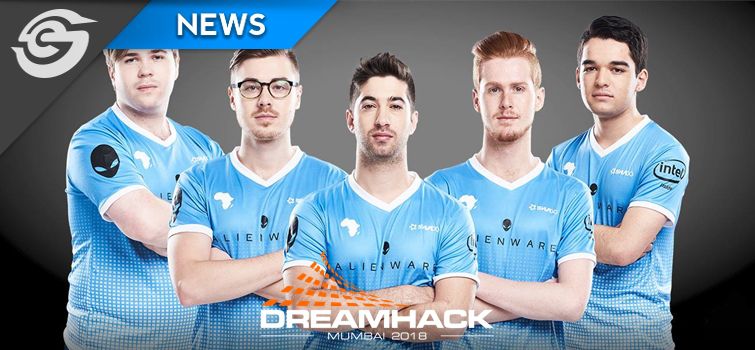 Bravado Gaming secure DreamHack India title
Bravado Gaming secured the top spot in this past weekend's DreamHack event in India. South Africa's Energy Esports were the other invited team to the event and finished in third place.
Bravado Gaming defeated Indian team Signify in the final to secure the $21,000 first place cash prize. Signify qualified for the CS:GO Invitational tournament via an open qualifier at DreamHack.
The final saw Bravado Gaming secure the series 2-1 with a loss on Inferno (6-16), followed by a comeback and two map win on Train (16-11) and Dust2 (16-2). Bravado Gaming initially lost 2-0 to Signify in the upper bracket final, but clearly the South Africans learnt a thing or two about their opponents then. Unfortunately for South Africans, the matches were not readily available for live viewing but you can grab the GOTV demo of the matches here.
Energy Esports did find the going a little tough initially after losing to the fellow South Africans quite comprehensively in their opening match. They turned things around with a win in their second match (against Indian team Entity), and pushed BvD a lot more in their consolidation final.
The final standings:
Bravado Gaming: $21,000
Signify: $10,500
eNergy Esports: $3,000
Entity: $500
As the year rolls to its close, this marks the end of a pretty successful few months for the team in blue. Bravado Gaming hold a top 30 spot in the global rankings after their second spot at DreamHack Winter and first place in the WESG South Africa qualifiers. Their run has seen them secure almost $50,000 in winnings in the last month.