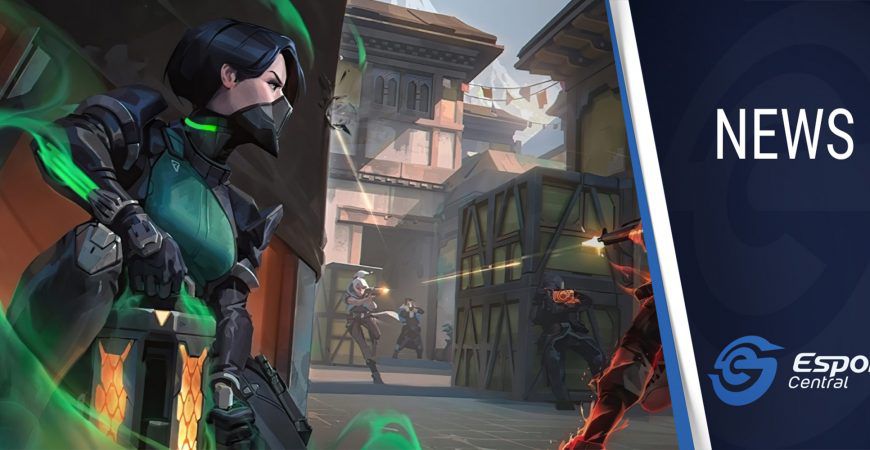 Valorant Super Cup announced with R5,000 prize pool
In April 2022, South African tournament organizer Mettlestate has something special planned for the local Valorant community. We are talking, of course, about the recently-announced Valorant Super Cup. Here's what you need to know about the Valorant Super Cup, including all the important details.
Valorant Super Cup details
The Valorant Super Cup registrations are currently open. Registration is completely free of charge for this tournament, featuring a baseline prize pool of R5,000 (or more if one or all of the top 3 teams are VIP members) to compete for. You can register for the Valorant Super Cup right now by heading to its dedicated page over on Mettlestate.
This is a one-day tournament taking place on Saturday, 16 April 2022 starting at 14:00, with check-ins opening at 13:00 on the day. It is open to PC gamers and is a standard, competitive Valorant tournament featuring teams of five players. All teams will be placed in a single-elimination bracket, with all matches being best-of-one according to the rules page. The first team to 13 wins the match and proceeds to the next round of the bracket.
Check out some more details such as prize pool distribution, map pool and game settings that teams participating in the Valorant Super Cup should know about below.
Map pool:
Haven
Split
Bind
Ascent
Icebox
Breeze
Match settings:
Party Status: Closed
Allow Cheats: Off
Tournament Mode: On
Overtime Win by 2: On
Map bans can be done here
All matches must be played on EU Servers, or SA if available.
Prize pool distribution:
1st place – R2,500 (R5,000 for VIP)
2nd place – R1,500 (R3,000 for VIP)
3rd place – R1,000 (R2,000 for VIP)
As you can see from the prize pool distribution above, Mettlestate VIP members that make it into the top three of the tournament will see their winnings doubled.
Don't forget to keep up to date with everything happening at Mettlestate by following them on Twitter, and joining their Discord server.
Header image via Riot Games.