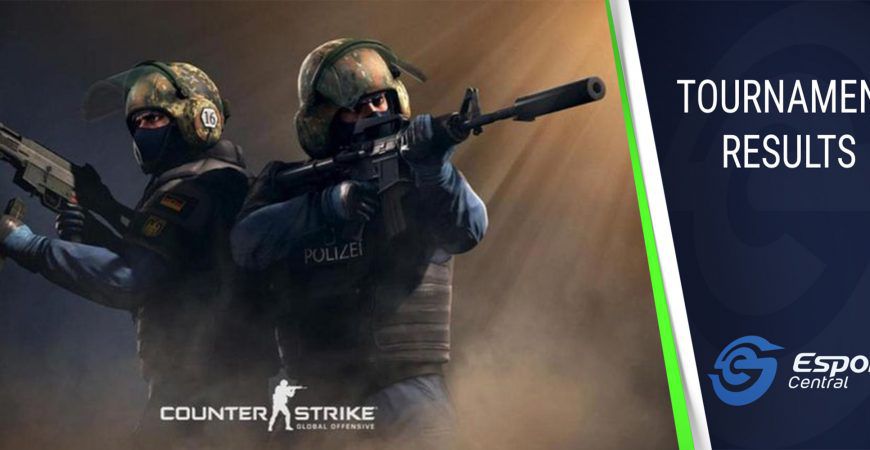 ATK places 5/6th in ESL Challenger League Season 40 NA
ATK Arena's CS:GO squad finally travelled to Mexico to embark on their international journey in mid-August 2021. Since then, the squad has seen some changes to the initial team, with international players joining. With South Africans Gareth "⁠MisteM⁠" Ries and Rhys "⁠Fadey⁠" Armstrong remain a staple of the team, we've been following their performance closely. Now, we've got the results of ESL Challenger League Season 40 North America to share.
ESL Challenger League S40 NA results
ATK Arena ended at the top of Group A during the group stage, and started their battle in the double-elimination playoffs. Unfortunately, things didn't go as planned for the South African esports organization.
ATK took a someone surprising loss during the first round of the playoffs against Strife Esports, losing 16-12 on Overpass. They took the next map, Mirage, with a 16-12 scoreline, evening up the match. On Inferno, ATK simply couldn't get past Strife Esports, and lost 16-12, thereby getting knocked down to the lower bracket.
In the lower bracket, ATK managed to beat Party Astronauts 2-1 and then faced off against Carpe Diem. Unfortunately, Carpe Diem managed to beat ATK quite convincingly, with a 16-6 score on Inferno, and 16-9 on Overpass, knocking ATK out of the tournament in 5th/6th place.
Final results and standings:
1st place – MIBR wins $20,000 and EPL S16 Conference spot.
2nd place – Carpe Diem wins $11,500.
3rd place – paiN Gaming wins $7,000.
4th place – Strife Esports wins $4,000.
5th & 6th place – ATK and Gaimin Gladiators win $2,500 each.
7th & 8th place – Party Astronauts and Orgless win $1,250 each.
ATK will, thanks to their 5th/6th placement, compete in the ESL Challenger League Season 41. Want to stay up-to-date with all the latest from ATK Arena's esports teams? Then follow the ATK Esports Twitter account without delay.
Header image via Valve.