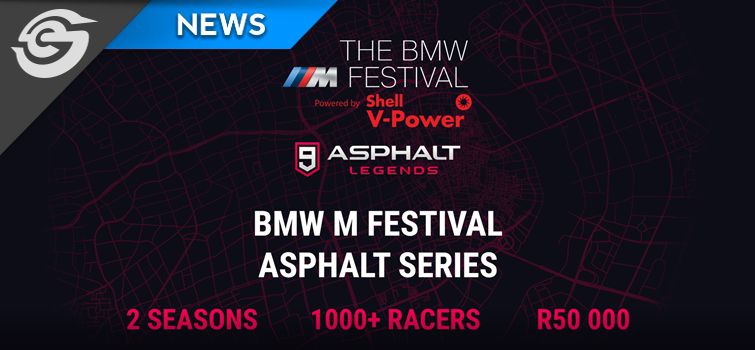 BMW M Festival Asphalt Series offers a R50,000 prize pool
Clint 'Zombie Dredd' O'Shea
Mobile gaming is pretty big business in Africa. It's maybe a little looked down upon by the 'hardcore' contingent but when it comes to introducing competitive gaming to the more casual gamer, mobile is probably the best place to start. Fortnite has featured on mobile at Rush and Vodacom World (and elsewhere), and now BMW is sponsoring a R50,000 Asphalt 9 series for Android.
The series is being operated by ACGL, and sees R25,000 prize pool up for grabs per season. Season one is already well underway with the final week of qualifiers running on 11, 13 and 15 September. Securing a top ten fastest lap in a week grants you an invite to the final week's race for the R25,000 cash prize pool. The season finale will be hosted on 18 September, and season two registrations open on 25 October.
Seasonal Prize Pool
The R25,000 for a season is distributed as follows:
1st Place: R10,000
2nd Place: R7,000
3rd Place: R3,000
4th Place: R2,000
5th Place: R1,500
6th Place: R1,000
7th Place: R500
For more on the series, and to register for a qualifier, head to acgl.co.za/bmw.