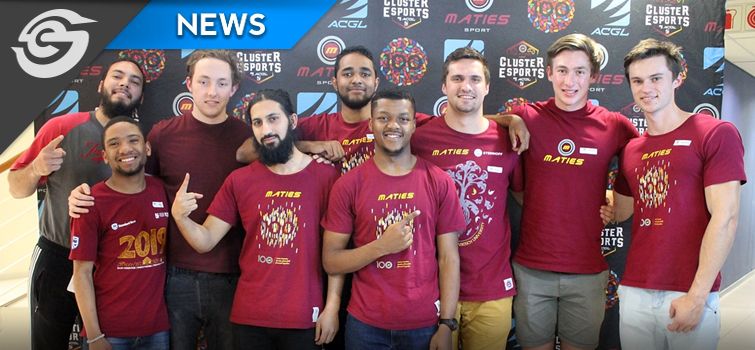 Maties Esports beats Western Cape rivals in 2v2 FIFA tournament
Clint 'Zombie Dredd' O'Shea
University sports is pretty big business around the world. University esports not quite so, and especially in South Africa. In what may be a small step forward, this past weekend saw ACGL operate what is (most likely) the very first 2v2 inter-varsity for FIFA 19 in South Africa. While it only featured four Western Cape universities, it is a precursor to an expanded event happening on 21 and 22 September.
The tournament was hosted at the MWEB offices in Cape Town and brought together the Universities of: Cape Town, Stellenbosch, Western Cape and the Cape university of Technology. Of the four tertiary education institutions, Stellenbosch (Maties) has been the most active in establishing an esports structure, with assistance from ACGL. Saturday brought the opportunity to see whether that structure would offer an advantage.
Each university entered four teams of two players. No tournament group featured more than one team per university. While each team competed for individual glory, wins and draws were collated per university for overall standings. After a number of close matches in the groups, the Maties teams all qualified for the top eight playoff. They were joined by two UCT and two UWC teams. CPUT struggled to get out of the starting blocks generally, leaving there team to take fourth spot overall.

Maties Dominate
The single elimination playoffs were again close affairs. In the quarterfinals, all games but one were decided by a goal. All victories however went the way of Maties Esports, ensuring the semi-final matches only featured the team in maroon. The final outcome for the individual Maties teams was almost irrelevant, as they secured the overall top spot in the tournament. UCT pipped the UWC team by a single point to secure second place.
On 21 and 22 September, a total of ten universities from South Africa will be heading to compete in Stellenbosch. This USSA affiliated tournament will be the start of an expanded university esports structure. Of course, the universities competing on the upcoming weekend are more likely concerned with walking away champions of 2019.
[via: ACGL]