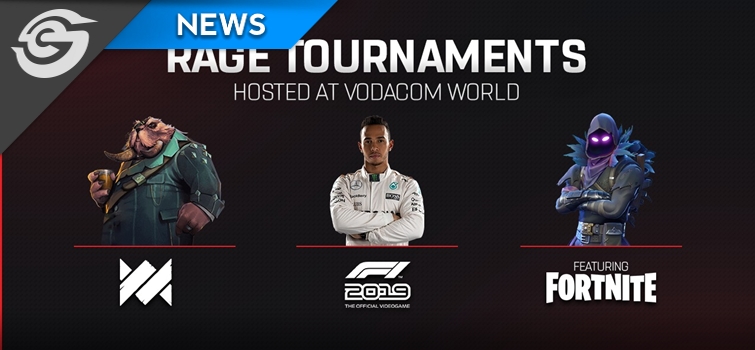 Vodacom World launches esports hub
Clint 'Zombie Dredd' O'Shea
Vodacom recently announced their title sponsorship of what will now be known as Vodacom rAge. The associated press release at the time said it was "just the beginning" and promised a "long term commitment to the gaming and esports scene" via Vodacom World. Details have now been announced of the first related events at the Midrand "Flagship Digital Mall".
An esports hub is being introduced at Vodacom World, with the first series of competition starting on 9 September. Fortnite and Dota Underlords (both on mobile) will be run alongside F1 2019 on PlayStation 4 until 23 September. Daily leader-boards will be hosted with "many incredible prizes up for grabs." The prizes include Vodacom bundles and hampers, and almost (now) mythical NAG LAN tickets.
Samantha Botha, Managing Executive: Retail Operations at Vodacom had this to say about the new esports hub:
"We are excited to be introducing an esports hub at our digitally-led mall, Vodacom World. We believe there are great synergies between the gaming and esports scene and Vodacom in that the one glue that connects gamers with their games is the network capability, connectivity and speeds. We have no doubt that gamers who visit the mall during September will experience world class gaming through SA's leading network, while competing for NAG LAN tickets that will give them access to rAge – tickets that can only be won at Vodacom World."
Mettlestate is hosting the initial series of competitions, with the digital leader-boards living on their site. Should you not be successful on one of the days, you are free to keep trying every day until 23 September.
[Via: Press Release]