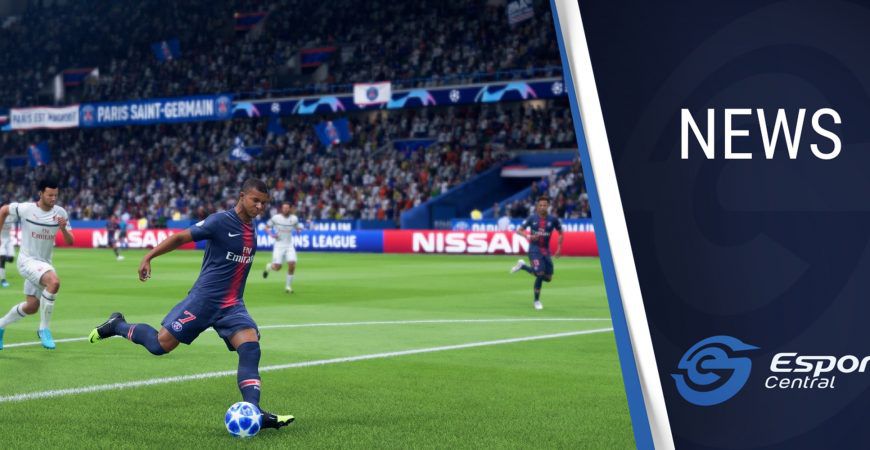 South Africa begins FIFAe Nations challenge today
Earlier this year, the qualification process for the official South African National Team for FIFA 21 started.
Ultimately, the process saw Julio 'Beast' Bianchi and Kaylan Moodley secure their colours and prepare for what is now the next phase in their FIFAe journey.
Middle East & Africa Online Qualifiers
From today (30 April) at 14h00, the two South Africans will be facing off against five other teams in their zone. Of these six teams competing online, only two will progress to the next stage of the FIFAe Nations to be held in Denmark later this year. On the line at the August venue-based event will be $500,000.
South Africa can certainly not be considered the underdogs of the zone, but it will be a challenge given online connections thrown into the mix. A key face-off will be against the Saudi Arabian team who feature on of the legends of the FIFA tournament scene – Msdossary.
And as things go… Saudi Arabia is South Africa's first round opponents.
Schedule
South Africa's schedule over the weekend is as follows:
Friday | 30 April
Saudi Arabia – 2pm
United Arab Emirates – 3pm
Qatar – 4pm
Saturday | 1 May
The action will be available via the SAFA Ediski Twitch channel as well as the official FIFe site. Results and updates will be made via the SAFA Twitter account, as well as the FIFAe account.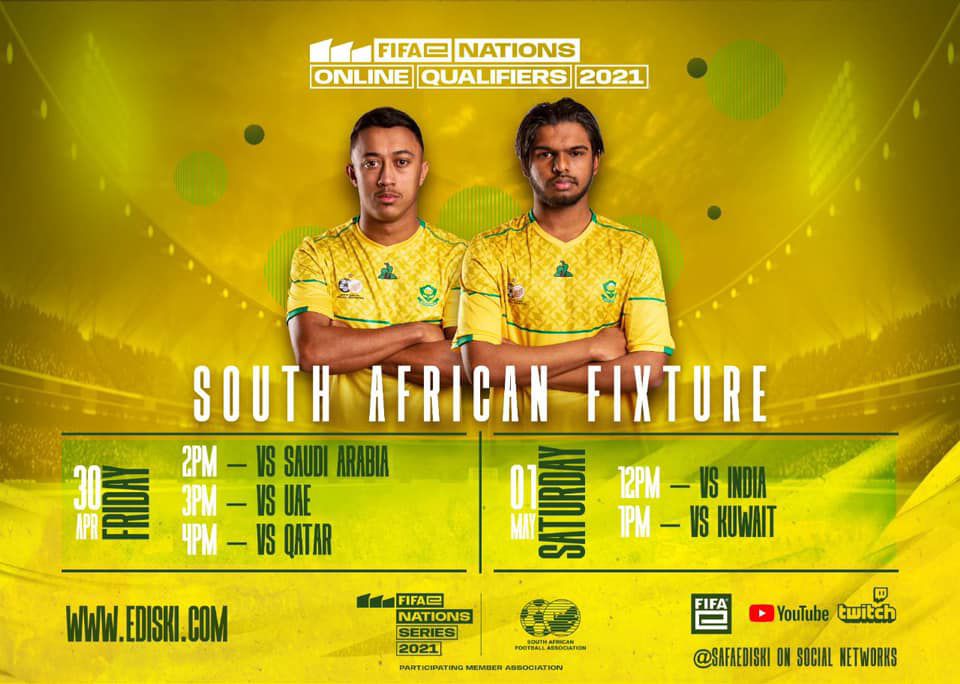 This is not the first time South Africa has featured in the FIFA series for federation members. In 2019, the SAFA team headed to London to compete in the FIFA eNations Cup. In 2020, the same was scheduled to happen until COVID brought a screeching halt to all qualifiers and finals.
On behalf of the Esports Central team and South Africa supporters everywhere, we wish the players all the best and hope to see their journey continue to Denmark.
[Header via ES | Image via Headshot Hustle]