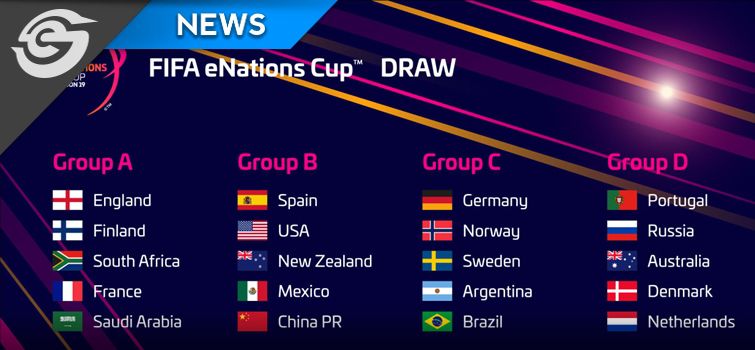 Catch South Africa at the eNations Cup this weekend
Clint 'Zombie Dredd' O'Shea
This weekend, two South African players will prove their worth against 38 other international players in London. The team – which we will dub eBafana Bafana – will be playing in the FIFA-sanctioned eNations Cup where $100,000 and EA SPORTS FIFA 19 Global Series Points are up for grabs.
Since we first announced the two players who will be playing for the SAFA team, there has been a player change. The original two qualifying players were Thabo "YvngSavage" Moloi (on PS4) and Ryan "Azi" De Oliveira Bastos (on XB1), who secured their spots via the official qualifiers hosted by ACGL. Following a bout of vetting, verification and VISA applications, the team that will hit London now features Shiaan Rugbeer as a replacement for his Goliath Gaming counterpart Thabo. Sinister 5's Ryan remained unaffected.
Shiaan took the top spot in the 2018 Global Series Qualifiers hosted by VS Gaming, while Ryan should have been at FIWC in Doha in 2017, but life got in the way. The two players will be facing some very tough competition in Group A of the London championships. The group features England who has F2Tekkz – a player who has recently won multiple FUT Champions cups. The other big threat is Saudi Arabia and their eWorld Cup winning player MSDossary. The French will also prove a tough team to beat, and even the Finnish team will not be pushovers.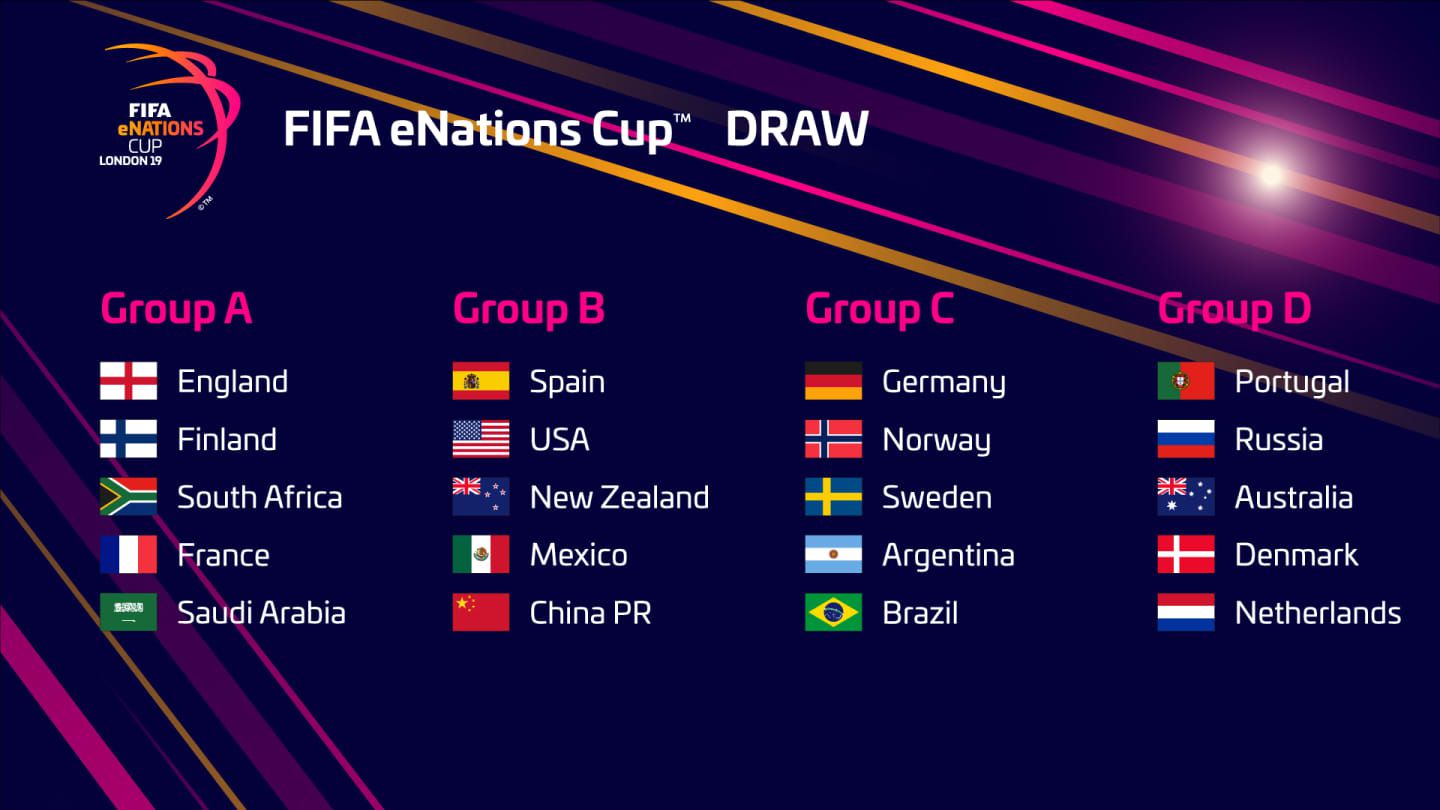 Tune In and Support SA
The tournament will be played over two days and will be broadcast live.
The format in the group phase will see "each match comprise of three games: the first game is 1v1 on PlayStation, the second is 1v1 on the Xbox, while the third is a 2v2 game. A total of nine points will therefore be available for each match with a win worth three points, a draw one point and no points for a loss."
The playoffs (featuring the top two teams per group) will be played slightly differently. "Each match will comprise of two 1v1 games on each console, but the aggregate score will not be of importance as each game is worth three points for a win, one for a draw and none for a defeat. Should the two countries be equal on points after the first two games, a third game will be played; a 2v2 to decide the winner."
You can find out more on how the eNations Cup works here.
The South African team will be playing between 09h00 and 15h30 BST (or 10h00 to 16h30 SAST) on Saturday. The tournament will be broadcast on the following digital channels: Twitter | Facebook| YouTube | Twitch
From the Esports Central team, we wish the two South Africans all the best.