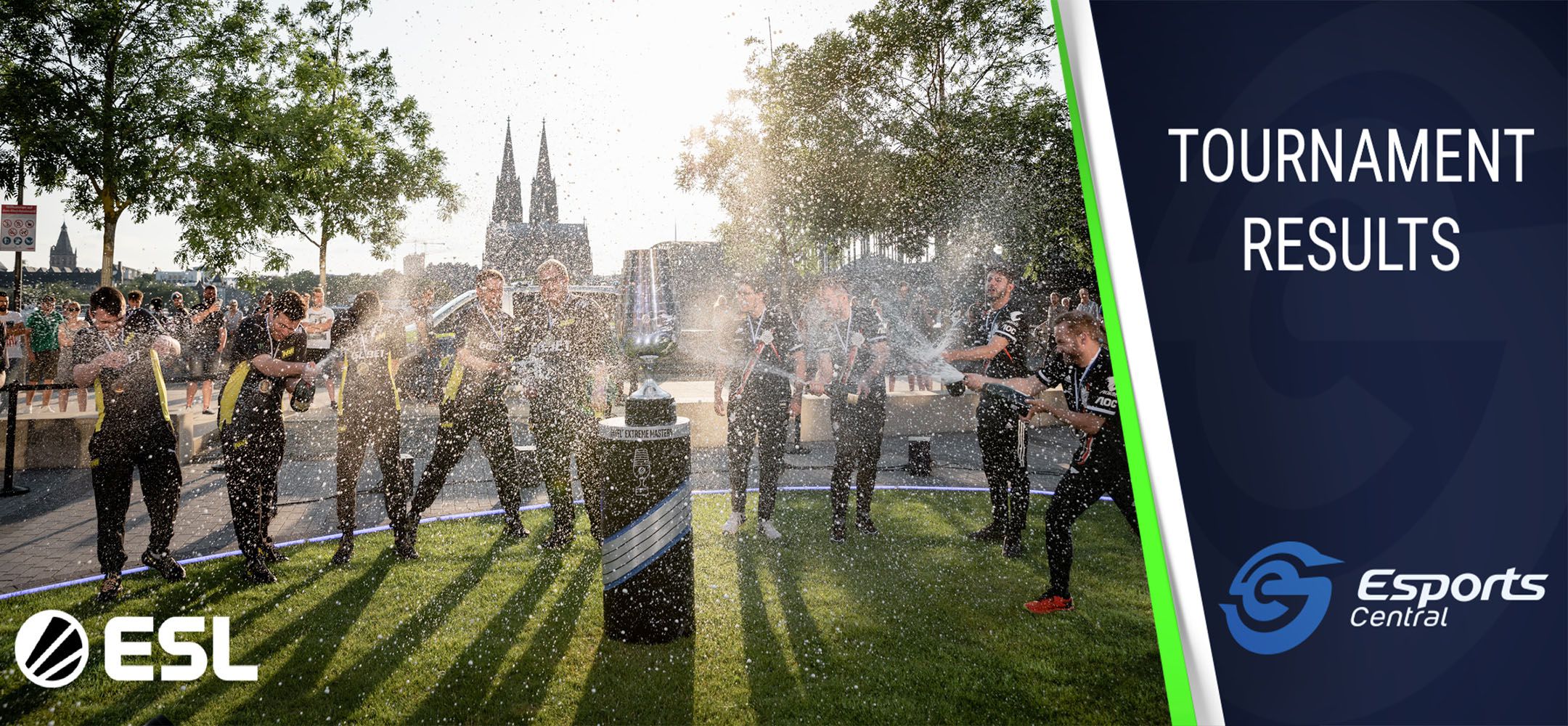 Na'Vi sweeps G2 Esports at IEM Cologne 2021: Highlights and results
Due to the global COVID-19 pandemic, IEM Cologne 2021 was the first S-Tier CS:GO esports LAN for well over a year. At the IEM Katowice 2020 event in March 2020, we saw Natus Vincere (Na'Vi) crush G2 Esports in the grand finals before LANs stopped.
At IEM Cologne 2021, we again saw Na'Vi face off against G2 Esports in the grand final, fighting for the lion's share of the $1 million prize pool. Here's how things went down.
IEM Cologne 2021 results & highlights
To get to the playoffs, both Na'Vi and G2 Esports topped their respective group. This means they earned a spot in the semi-final of IEM Cologne 2021's single-elimination playoffs.
G2 Esports had a rather close semi-finals match against four-time Major winners Astralis. However, on the back of the Kovac brothers (Niko and Hunter), G2 managed to knock the Danes out and claim their spot in the grand final. FaZe eliminated Gambit who many considered to be the best team in the world in the online era to face off against Na'Vi in the semi-final.
The GOAT of CS:GO, 23-year-old Oleksandr "s1mple" Kostyliev, absolutely popped off, providing a star player performance to knock FaZe out with a 2-0 victory and claim their spot in the grand final.
During the best-of-five IEM Cologne 2021 grand final, Na'Vi made sure history repeated itself. They beat G2 16-11 on Dust II, 16-14 on Mirage, and 16-13 on Nuke to win IEM Cologne 2021, sweeping G2 once again. On the first map of the IEM Cologne 2021 grand final, in round 20 on Dust II, s1mple became the first pro player to get four aces in a big tournament, breaking a long-standing record in the process.
Check out our video showcasing some of the best moments from the IEM Cologne 2021 grand final below.
A big congratulations go out to Na'Vi for their win at IEM Cologne 2021. With their win, Na'Vi claims the first-place prize of $400,000, while G2 Esports gets $180,000 for their efforts.
Final top 8 standings:
1st place – Na'Vi wins $400,000
2nd place – G2 Esports wins $180,000
3rd & 4th place – Astralis and FaZe win $80,000 each.
5th & 6th place – Virtus.pro and Gambit win $40,000 each
7th & 8th place – Heroic and BIG win $24,000 each
Without a shadow of a doubt, s1mple is the MVP of the event, and with youngster B1t showing up on the main stage in dominating fashion, Na'Vi is clearly the team to beat as we return to LANs.
Header image via ESL.