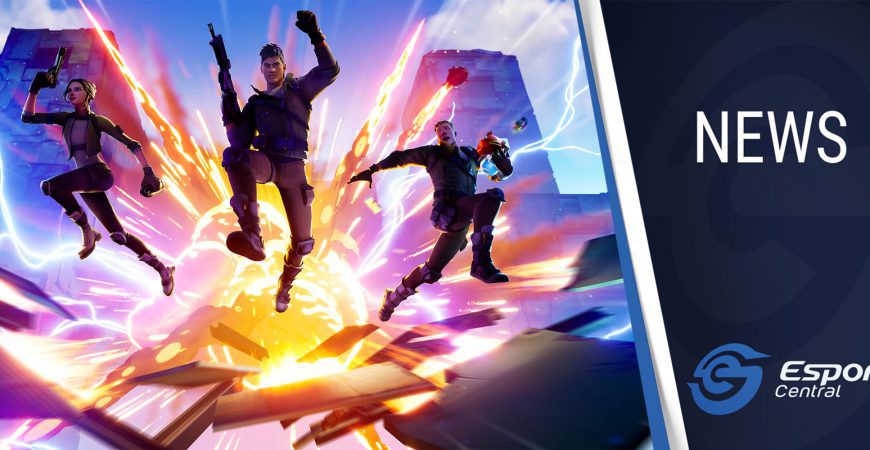 Fortnite NiBBLE Trios Week 12 details
The Fortnite NiBBLE Trios series from Elite Pro Series and NiBBLE Esports continues on. It was announced all the way back in February this year as a bi-weekly series, which has now entered its 12th week. This means South African Fortnite Trios teams have yet another opportunity to win some cash and enjoy competitive Fortnite. Here's what you need to know about the latest tournament taking place this week.
NiBBLE Trios Week 12 details
As the name suggests, this is a Trios tournament. It is completely free to join and compete in. Players will need to fight their way through the qualifiers to make it to the finals, which takes place this coming Sunday, 25 July 2021.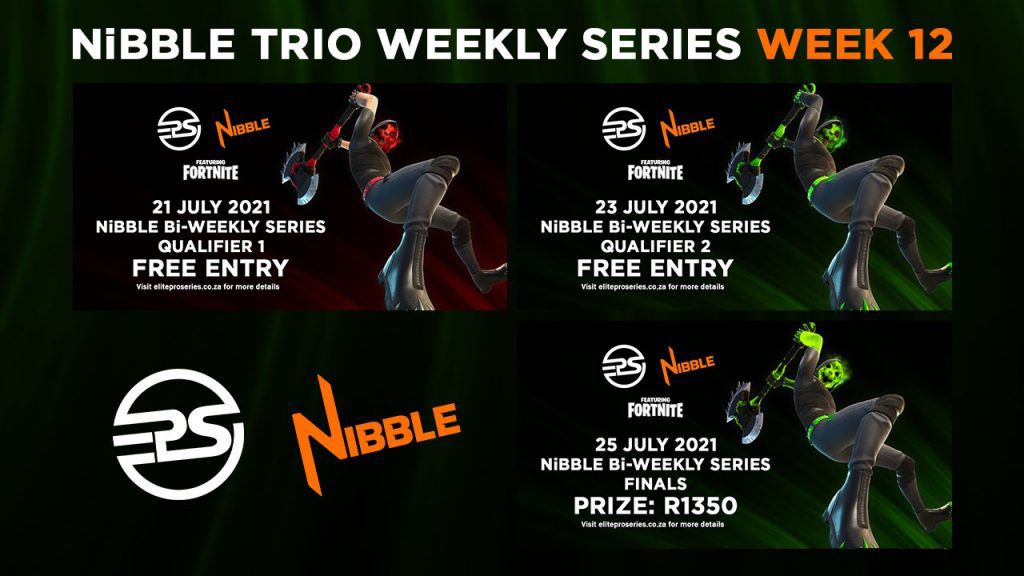 This tournament is open to those on PC, PlayStation, Xbox, Nintendo and even for mobile gamers. This means everyone can enter the qualifiers with their Fortnite Trios team.
NiBBLE Trios Series Week 12 schedule:
Qualifier 1 – 21 July starting at 18:00 SAST
Qualifier 2 – 23 July starting at 18:00 SAST
Finals – 25 July 2021.
Those Trios teams who make it through to the final will compete this Sunday for their share of the R1,350 prize pool.
The points distribution is:
Victory Royale: 41 Points
2nd: 34 Points
3rd: 30 Points
4th: 27 Points
5th: 25 Points
6th: 22 Points
7th: 20 Points
8th: 18 Points
9th: 16 Points
10th: 14 Points
11th-15th: 10 Points
16th-20th: 7 Points
21th-30th: 4 Points
31th-40th: 2 Points
Each Elimination: 2 Points
Don't forget to follow EPS on Twitter for updates on tournaments, join their Discord server or simply check out their website. While you are at it, check out NiBBLE Esports' website, follow them on Twitter and join their Discord server.
Header image via Epic Games.