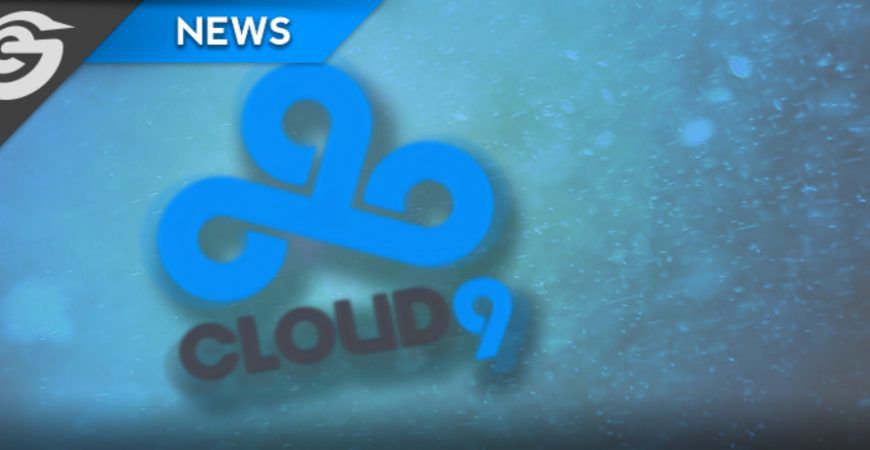 Interview with Cloud9's CS:GO coach T.c
It's been common knowledge for some time now that Cloud9 picked up the surging ATK roster. It was massive news that three South Africans were now signed to one of the world's most well renowned organisations. 
C9 made headlines when they qualified for IEM Katowice, besting both MIBR and Complexity along the way. A few days after that they managed to qualify for DreamHack Open Leipzig, beating the Juggernauts again in the process. With two events already lined up the team doesn't have much time to settle into their new colours before they'll be representing on the big stage.
I managed to get in touch with the coach of the team, Tiaan "T.c" Coertzen, and asked him a few questions about the whole ordeal. 
Q&A with T.c
MS: Firstly, how was the news received when it was brought up that Cloud9 was interested in signing the team?
TC: I was on a cruise ship in the middle of the ocean when I got the news. Very few things can make your day better when you're already on such an incredible holiday, but it definitely helped to set the mood for the rest of the cruise and if I recall correctly celebrations lasted for at least a week.
MS: You guys have already been on an insane journey to get to this point, and now you're embarking on an entirely new one. What have the past few years been like?
TC: Stressful, very stressful at times, but it has also been pretty phenomenal. Living in America and having the opportunity to travel all over the world has been nothing short of amazing. I think we're very fortunate to do what we do. There's been a lot of ups and downs. Times where I wanted more stability and thought of just going back to my career in medicine, but with the support I had combined with the competitive drive, there was always motivation to keep pushing.
MS: How does it feel to be playing for one of the most well renowned orgs in the world?
TC: Pretty unreal to be honest. The goal was always to compete with the top tier international teams, but if you told me 2 years ago that I'd be on Cloud9, I would've probably thought that you were crazy.
MS: What's it like playing for Cloud9 in comparison to your previous organisations? 
TC: It's a massive difference. The resources they have available to them and to the players are incomparable, the amount of staff working here, the amount of fans that support, it's just a different ball game. I'm sure everyone has seen all the content being created on a regular basis and it all helps to promote the players brands at the end of the day.
MS: Cloud9 went through a bunch of different players over the past year and a half with little success. A lot of people became cynical of the organisation, how have you handled inheriting that? 
TC: Yea I think they experienced a fair share of misfortune with some of the players getting sick for extended periods and others retiring or taking a break. We received a bit of hate when the announcement was made, because our team isn't made up of big names in the scene, but I think we've done a good job of shutting up the haters and giving the fans something to cheer for again by putting up the results.
At the end of the day you just have to drown out the noise. Everyone is entitled to their own opinion. Cloud9 is a great org and for us it feels like a completely clean slate. We aren't any of the old teams and we're here to hopefully write our own story. 
MS: Are you surprised that you qualified for both IEM Katowice and DreamHack Open Leipzig?
TC: The goal was always to qualify for both of these events. We knew these qualifiers were directly after the player break and some teams would be playing with limited practice, so we took advantage of that and ended our holiday early. We started practicing before the new year around the 29th of December. We couldn't always find scrims and when we did it was mostly against lower tier teams, so our practice wasn't always efficient but at the end of the day it was worth it to get those extra 2/3 days. 
MS: How will you be approaching Katowice in comparison to Leipzig? What are the goals for each? 
TC: At the moment the goal is just to get visas so we can get there. The Leipzig qualifier was a bit close to the event so we won't have a bootcamp or a lot of time to adjust to the jet lag seeing that we'll be arriving, at most, a day before our first match. So all the odds aren't in our favor and we might not be as well prepared as we usually are, but the goal is still to try and win it. 
Katowice is obviously a big event with all the top teams attending so it will most definitely be very tough. We'll probably have a one week bootcamp in Europe before the event and we'll be aiming to make playoffs.
MS: What do you put the incredible synergy of the team down to? Especially considering the different nationalities, and how quickly it all clicked?
TC: I think it's largely due to the fact that everyone wants to be here. We all wanted this roster, some of the players had offers from other big NA organizations before we formed this lineup under ATK, but this is the team we all wanted. Some of the guys were passing up opportunities to earn 3-5 times the amount what we were earning just so that we could play together.
Other then that it helps that there aren't any egos on the team. Everyone is just here to continue improving and we all have mutual respect for each other. There's some other things but I can't give up all our secrets.
MS: I see that
m1cks
was recently retained as coaching assistant, what does his role entail?
TC: At the moment his role is not really defined or set in stone. I think coaching in esports is still such a new field that we have a lot of room to play around with it and figure out what works best and what doesn't. 
He helps to analyze our opposition, but he also analyzes our game play and finds things that teams could potentially abuse against us, so we can change it and be less predictable. He is actually moving to Los Angeles to be with the team, so his role will definitely grow and he will get more responsibilities as we move forward. 
MS: What are the team's goals for 2020?
TC: We have quite a lot of goals that we want to reach this year, but I won't bore you with all the details. As a team we just want to continue improving and try to break into the top 10. Some other goals include winning a smaller event, making the playoffs at a big event and of course qualifying for the major. 
Conclusion
It's evident that Cloud9 have the foundation required to accomplish all of those goals. The new team has an opportunity to show all the fans that they mean business heading into the next two events. I think it's great they have a coaching assistant too, as teams will certainly be paying a lot more attention to them.  
DreamHack Open Leipzig kicks off on the 24th of January and you can find the schedule on HLTV. IEM Katowice begins nearly a month later on the 25th of February and features a $500,000 prize pool.