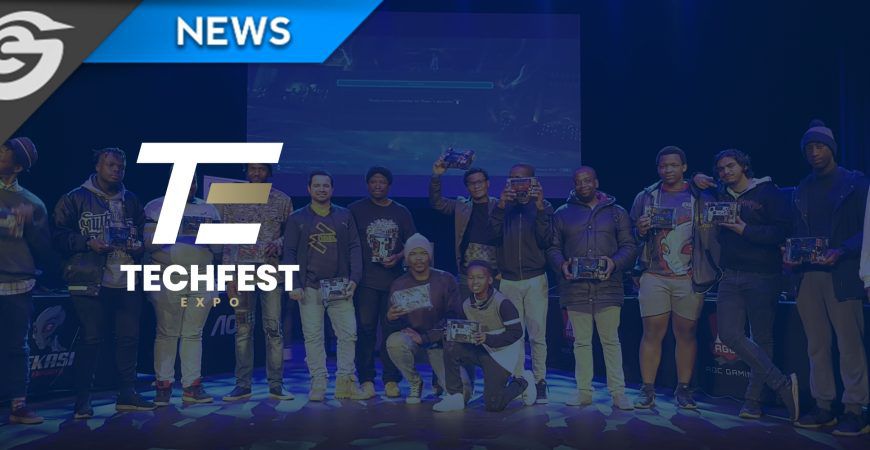 Techfest Expo announced for June 2020
The Ekasi Techfest & Gaming Expo has announced its 2020 event and re-branded as 'Techfest Expo'. The event in Soweto is returning for its fourth year on 26 and 27 June 2020.
The 2020 iteration promises "more entertainment, more exhibitions, esports tournament prize pools and the best gaming to accommodate the drastic growth of the event." The 2019 event featured a CS:GO Invitational, FIFA. Tekken and Street Fighter V. This year will offer all but Street Fighter, which is replaced by PUBG Mobile. Alongside the esports will be giveaways, arcade corner and technology experience zones.
Additional information on the tournaments, prize pools and other activities will be detailed in the coming months. Tickets for the event will be available online from Friday 1 February 2020. The day pass will be R80, and a two-day pass will cost R120.
Techfest Expo spokesperson, Gabriel Ramokotjo: "We've seen interest from every sort of gamer from all over the country. The expo has positioned itself as one of South Africa's leading gaming event and has developed into a real family-friendly weekend packed with something for everyone – from esports tournaments, to VR Experiences. The Techfest Expo is looking forward to continuing developing into the leading tech and gaming expo, with impressive growth in years to come."
Event Details
Date: 26 to 27 June 2019
Time: TBC
Venue: Soweto Theatre, Soweto, Johannesburg
Tickets:
You can keep up to date with Techfest Expo announcements by following their socials @TechfestExpo.