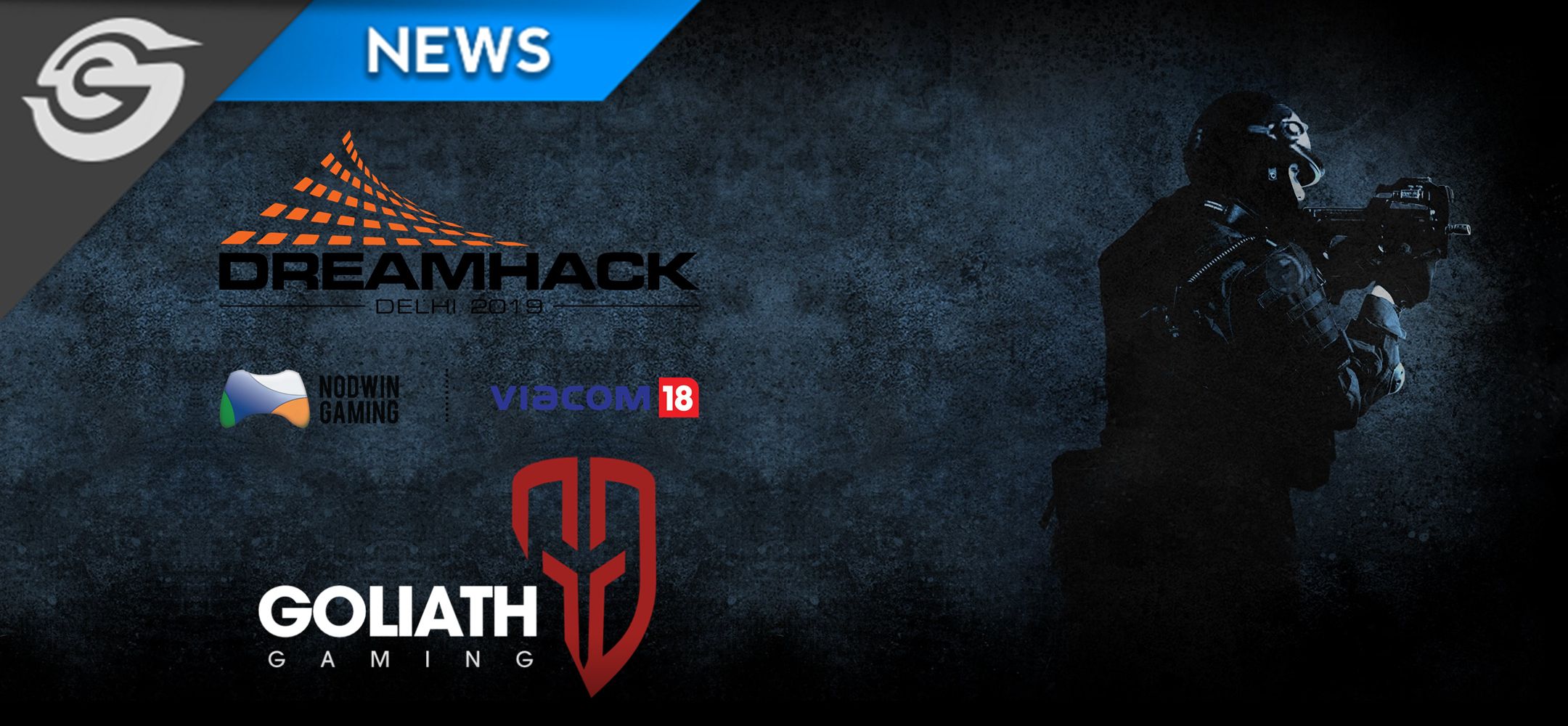 Goliath Gaming heading to DreamHack Delhi
Clint O'Shea
Goliath Gaming recently revealed that their Counter-Strike team would be heading to India for the Dreamhack event in Delhi. This is another opportunity for a South African CS:GO side to strut their stuff on an international platform. This follows the Bravado Gaming and Energy Esports doing the same around one year ago. Bravado Gaming secured the title in 2018 and in 2019 Goliath Gaming will look to do the same.
Goliath Gaming will face five other teams over the weekend of 6 to 8 December. A total of four teams will be invited to compete, while the remaining two spots have been awarded to two Indian teams that qualified via previous qualifying events.
On the line is around $54,600 with approximately $28,000 going to the winning team. Cash payout is to the top four teams after the group and playoff stage. A full format breakdown is available on the tournament's Liquipedia page. The DreamHack Delhi Invitational action will be streamed live on Voot, which may mean South Africans will struggle to watch the matches.
Goliath Gaming will be represented by the following players in India:
Dean 'massacRe' Davids
Wiljahne 'mango' Smith
Rikus 'ZIPZIP' Klue
Tyler 'adaro' Oliver
Aaron 'SloWye' Van Der Walt
Coach: Thulani 'LighterTZ' Sishi

A Goliath Gaming Q&A
We fired off a few questions to Goliath Gaming following the announcement, and they were kind enough to reply.
ESC: How did the invite come about?
GG: We were contacted by representatives from Nodwin/ESL Gaming and Dreamhack, and they had chosen to invite Goliath Gaming as one of the best teams from the South Africa region, and we accepted it.
ESC: What is the team aiming to achieve (in terms of placement) in the tournament?
GG: The full six teams for Dreamhack have not yet been finalized/announced, but there are already good teams in attendance from the Asia region, so we want to do as much preparation as possible as these teams are all highly skilled.
Our goal would of course be to get to the final. It would be awesome to be able to defend the title from an SA perspective.
This will be the first international experience for a majority of our players (for most, the first time leaving the country too!) so we are also going to be realistic about our expectations. Expectations of getting to the final may come across as being high, but we're confident in the abilities of each and every player. They've all already been putting in a lot of practice leading up to the event. We know they'll go in giving it their best shot.
ESC: Good luck in India. Is there anything else you would like to add before your journey begins?
GG: We're happy with how the preparations are going this far. The guys have been grinding hard and will be bootcamping even harder in the week leading up to the competition, and we want to wish the guys the best of luck. We know the guys will go in to the tournament and give it their best shot to make SA proud.
Parts of this video uses footage courtesy of Goliath Gaming and Geeks N The Hood.