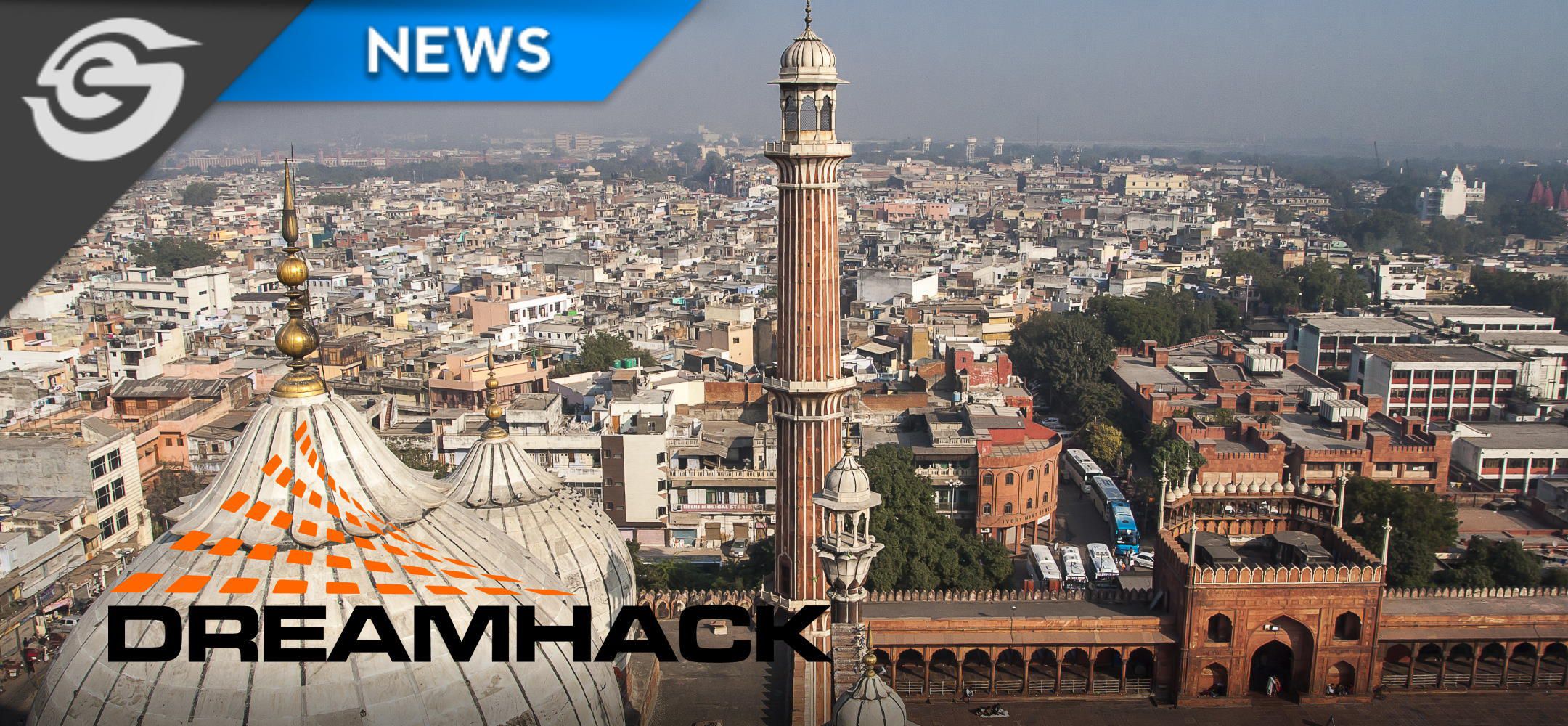 Catch Goliath Gaming at DreamHack Delhi 2019
Matthew Stott
Goliath Gaming's CS:GO team have touched down in the capital of India to take part in DreamHack Delhi. It's a massive opportunity for the young squad to gain the invaluable experience that comes with competing internationally.  
The Next Chapter: mango
A new look Goliath Gaming will be on display with the team undergoing some recent changes. It was common knowledge that detrony was only a part of the team on loan so it's no surprise that his time with the team has come to an end. The other omission is deviaNt, who is yet to announce where he stands on his future in CS:GO. 
Goliath Gaming announced mango as the permanent replacement for detrony. The 15-year old made a name for himself throughout 2019 with some stunning performances at both Comic Con Africa and rAge under the WRG banner. Considering how young he is, there is still so much time for mango to continue to improve, which is a scary prospect. Being in a top MGO he'll have all the resources he needs to realise his potential. 
A massive void would have been left in detrony's wake. The team knew he was only temporary so they would have been prepared for it but that only accounts for so much. He would have left a legacy though, that they'll continue to implement and build on no doubt. It now falls on massacRe to lead the team through the next chapter. A young but established player who's never shy of a challenge.
The Super Sub: SlowYe
Rounding out the roster at the event is the explosive AWPer, SlowYe, who is a temporary fill, as far as I'm aware. The Big5 player is known for his aggressive AWPing. Often single handedly tearing teams apart, he becomes near unstoppable when he has momentum and confidence. 
Having said that, I think It would be well advised for him to add extra consideration to his aggression in these games. Players frequently get away with risky decisions locally that get punished when playing internationally. If he can find the balance, SloWye, can take over the server against any of the teams at the event.   
Bridging the Gap
With the Double Ds out of the equation Goliath Gaming have lost a huge amount of experience and leadership. These are two vital factors when it comes to handling the stress and pressure that comes with competing abroad. That's why I think it was a masterstroke for them to include LighteRTZ as a coach for the event. 
None of the players that'll be representing Goliath at DreamHack have competed internationally before. LighteRTZ has been there, done that and got the T-shirt, multiple times. When you consider that the average age of this team is only 20, it was really important that they added some form of experience to balance out the youth. 
He will help the young team cope with various situations inside and outside the server by giving them someone to look to in challenging situations. He also has a great understanding of the game and will know the best method to approach these matches considering all the factors. 
DreamHack Delhi's Format
The event consists of six teams split into two groups. Each team will face the opposition in their group in a best of two, with Group A's matches on Friday and Group B's matches on Saturday. The top two teams from each group go through to the playoffs which will be played on Sunday.
The boys find themselves in Group A alongside local team 5orgless and pro100. 5orgless consists of a few players that featured in the OpTic India team, which was scrapped when forsaken was caught cheating. pro100, the favourties to win the event, is a top team from the CIS region sporting well known players like WorldEdit and wayLander. 
Group B consists of HellRaisers, Yalla and Lucid Dream. There are some familiar names in Yalla, with Kheops and remind in the team, two players who competed in ESL Africa in 2017 under Limitless. Then of course there's the well known HellRaisers, who underwent a facelift in September, revamping their roster around esteemed leader ANGE1. 
The Matches
Goliath's first match is against 5orgless, which also happens to be the opening match of the tournament. It's pretty much a do-or-die situation for both teams, with pro100 lined up as their next game. There's a lot on the line cause if either team manages to win the match 2-0 they probably secure themselves a playoff berth already. 
The first challenge that Goliath will have to overcome is the crowd. Playing against the home team means that they're playing against the crowd too. It'll be important to block out their reaction and focus on the game.
I'd imagine playing with two new players their strategy book isn't too deep, but with the firepower that this team possess, that's okay. So long as they play to their strengths, I think they are capable of overcoming 5orgless, if not winning a map. If a draw is the result I assume that round difference in the match against pro100 will be the differentiating factor. 
Their match against pro100, ranked #58 in the world, will be an uphill battle. They're a fairly established team that is on an upward trajectory. With a good mix between experience and firepower, an upset is highly unlikely. Like I said though, it might come down to round difference, which would increase the significance of each round. 
Betway Esports have Goliath Gaming at 34:1 to win the event. I feel that's an accurate representation of their chances. One thing in their favour is that it's a very short road to the finals. Win three matches and you're in the final. 
Conclusion
Regardless of the results, this will be a great learning curve for everybody involved. Hopefully the first of multiple opportunities to come. One thing is for sure, having experienced competing abroad first hand they'll be even more determined to grind their way forward.