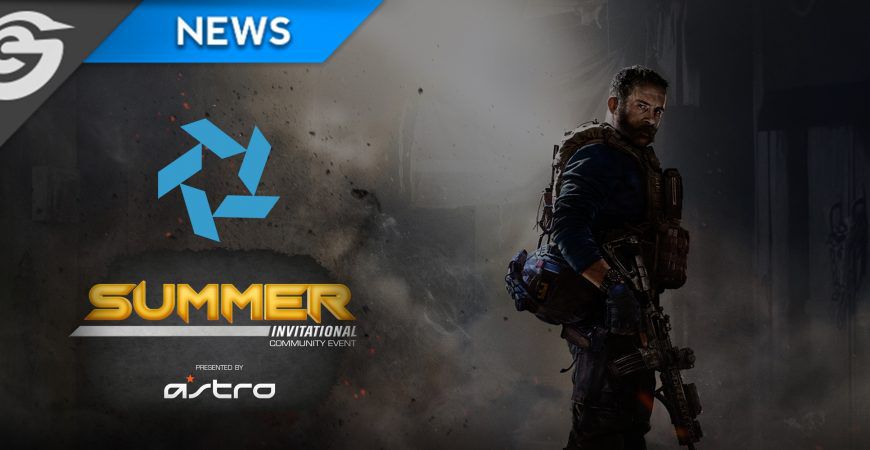 Bravado Gaming take the #CODZA Summer Invitational
This past weekend saw the Call of Duty Summer Invitational by Chantelle 'ChaniZA' Alexander in partnership with ASTRO Gaming. On the line was a cash prize pool of R5,000. Eight teams kicked off the weekend's action but it was Bravado Gaming that stood tallest and walked away champions.
DAY ONE
The weekend's competition started on Saturday 30 November with the teams in a double elimination bracket. However, the day started with Eclipse Gaming dropping out, seeing Energy Esports through without a shot being fired.
ViNCO Gaming, Bravado Gaming and Evo Esports all secured first round wins and progressed in the upper portion of the bracket. Phoenix Gaming, Elite Gaming and World Stars Gaming all found themselves on the receiving end of defeats to continue their battle in the lower half of the bracket.
As the day's matches progressed and drew to a close, four teams were still standing and would begin the Sunday's matches with all to play for.
DAY TWO
Bravado Gaming, Energy Esports, Evo Esports and ViNCO Gaming began Championship Sunday, but it was Evo Esports who fell first. They were beaten by Energy Esports who moved on in the loser's bracket where ViNCO Gaming lay in wait.
With a grand final spot up for grabs, the two rivals faced off once again. However, ViNCO Gaming found their rhythm quickest and bundled the Energy Esports team out of the competition with a 3-0 series win.
The finals was another familiar face-off in the local scene. Bravado and ViNCO had also faced off in the winner's bracket final of the tournament, which went the way of the team in blue. Bravado Gaming had a match advantage due to their undefeated status in the bracket, meaning ViNCO Gaming needed to win a best of five series twice to take the championship. In the end, Bravado Gaming ensured their current winning form continued with a series win and an additional R2,500 in their pockets.
FINAL STANDINGS
After the gunfire and explosions had died down, the teams took their spots on the podium as follows:
1st Place: Bravado Gaming [R2,500]
2nd Place: ViNCO Gaming [R1,500]
3rd Place: Energy Esports [R1,000]
You can find the videos on demand from the Summer Invitational via ChaniZA's Twitch channel: https://www.twitch.tv/ChaniZA