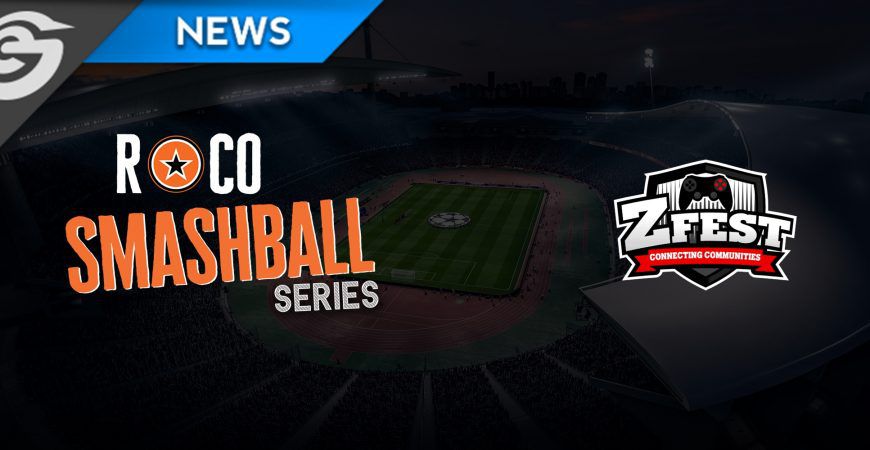 Rocomamas Smashball Series FIFA 20 tournament offers R12,000
The Rocomamas Smashball Series for FIFA 20 is nearing completion. After 11 Gauteng and six Western Cape events, the top players standing will compete at the Z-Fest community event on 7 December.
But not before two final players have had the chance to secure a spot in the R12,000 playoffs. On 7 December before the finals, two last chance qualifiers will be hosted. The winner from each qualifier will join the already qualified players from the last two months.
Registrations for the two last chance qualifier heats are open. Pre-registering is only step one. To secure your spot, it is recommended that pre-payment of the R50 entry fee be made via the ACGL site. Walk-ins will be allocated any no-shows from the pre-registered (but unpaid) list 15 minutes before the heat kicks off. Each heat has a limit of 32 players. The tournament will be played exclusively on PlayStation 4, with equipment supplied. Players may bring their own controllers.
The schedule for the FIFA 20 tournament on 7 December is:
Heat 1: Sat 7 December | Reg from 09h00 | Matches from 09h30
Heat 2: Sat 7 December | Reg from 12h00 | Matches from 13h00
Grand Finals [only open to qualified players]: Reg from 15h00 | Matches from 16h00
Select the heat you would like to compete in to sign up. Remember to be logged in to your ACGL account.
QUALIFIED PLAYERS
The following players have all already qualified for the Rocomamas Smashball Series finals. All Gauteng players are being flown and accommodated by Rocomamas.
Gauteng
8zaidy8
Abu
Z_EBRAHIM
Pirates UnFaizdd
Cape Town
Njabulo
Masoom
Dalin
MOBiZILLA
Busisa
FIFATEKKZ
PRIZE POOL
The players will be competing for a cash prize pool of R12,000, which will be awarded to the top three players as follows:
1st Place: R6,000
2nd Place: R4,000
3rd Place: R2,000
Z-FEST
Z-Fest is a community event brought to life by Zombiegamer and two Facebook groups – ZA Gaming Alliance and ZA PlayStation Association. It's focus is to connect the communities of Cape Town and will offer attendees a variety of mini-tournaments and activities. The Redragon Keyboard Rebuild Race will offer two mechanical keyboards for attendees to win. A variety of vendors will be present to show off and sell their wares. Virtual Realms Arcade and Chaos Computers will offer attendees experiences and demos. There is plenty more, so we suggest you keep the day open and head to Z-Fest.
When: Saturday 7 December 2019
Time: 09h00 to 20h00
Where: Brackenfell Primary School, Brackenfell, Western Cape
Cost: R80 per person | R50 per person if a member of either Facebook group
More via the Facebook event page