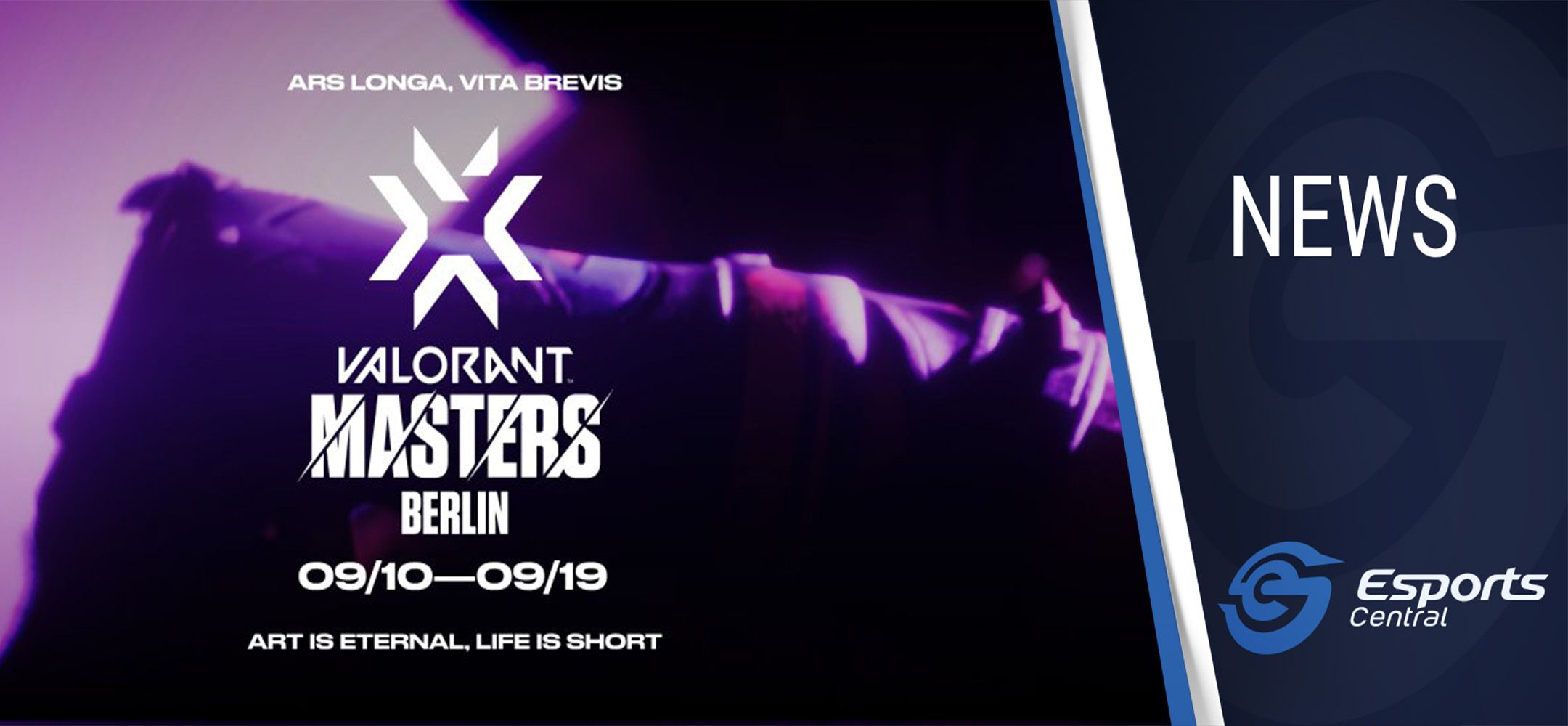 VCT 2021 Stage 3 Masters Berlin kicking off this weekend
In December 2021, the first-ever world champion team for Valorant will be crowned in the Valorant Champions 2021 tournament. Before we get there, however, there's the Valorant Champions Tour (VTC) 2021 Stage 3 Masters Berlin taking place. If the Masters Reykjavik is anything to go by, this will be an esports tournament no Valorant fans should miss out on.
VCT Stage 3 Masters Berlin details
The VCT Stage 3 Masters Berlin tournament is actually a LAN tournament, and while one team (Bren Esports) can't attend due to VISA issues, there are 15 of the top teams in the world competing.
It runs from this Friday, 10 September, until 19 September 2021, with top tier Valorant action daily. The 15 teams competing will fight for one spot at the Valorant Champions 2021 tournament, as well as a huge prize pool, and those coveted VCT points.
The tournament kicks off with a group stage, featuring a double-elimination format. From there, the top two teams in each group will advance to the playoffs. During the playoffs, the remaining eight teams will fight it out in a single-elimination bracket. All matches are best-of-three in the playoffs, with the exception of the grand finals, which is a best-of-five affair.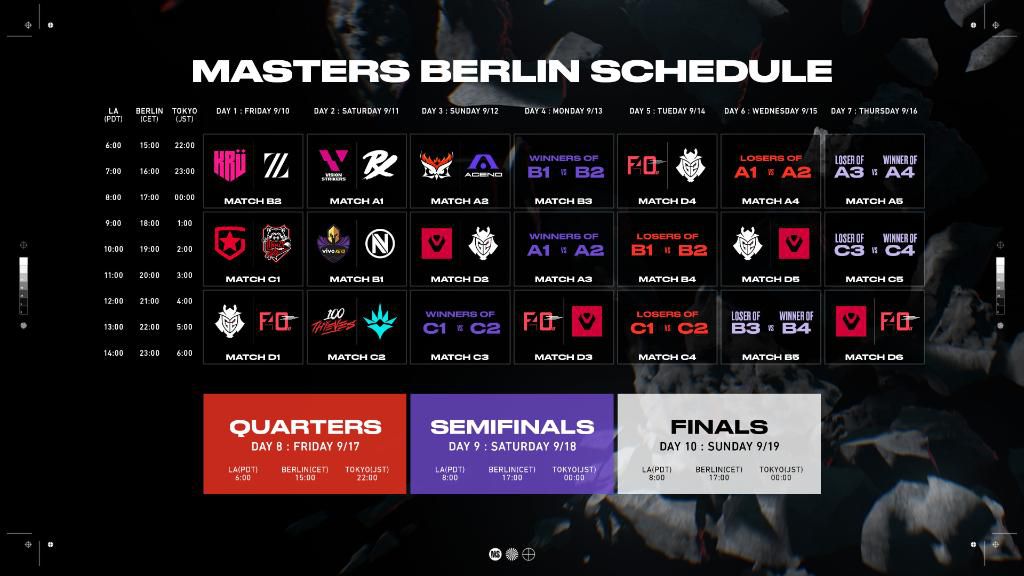 Since this is a LAN tournament held in Germany, it should be easy for South Africans to watch, with the group stage days kicking off at roughly 15:00 SAST. The grand final is scheduled to take place on 19 September 2021 starting at 17:00 SAST.
You can catch all the Valorant Masters Reykjavik action by heading to the official Valorant Twitch channel.
Header image via Riot Games.