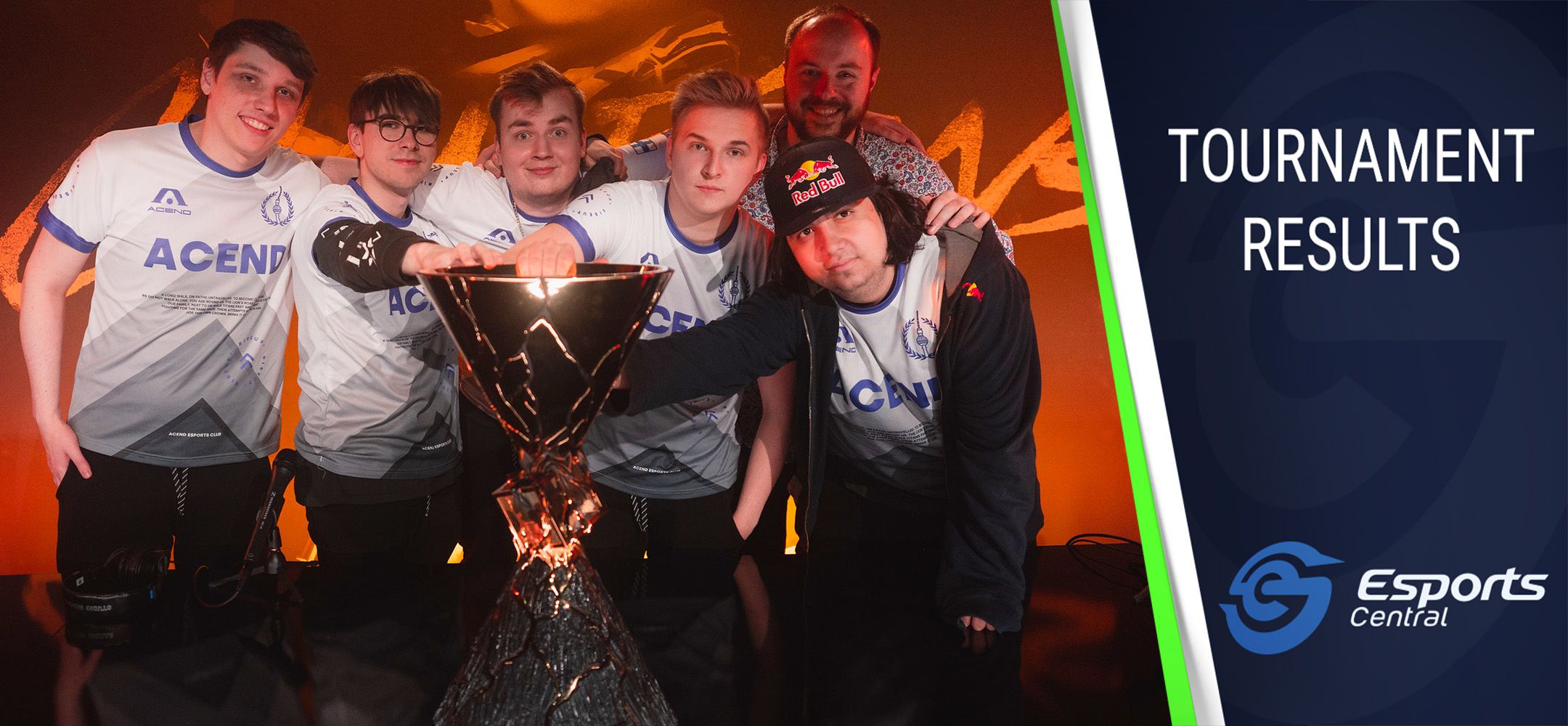 Valorant Champions 2021 results | Highlights video
Throughout 2021, we've seen teams across the globe compete in the Valorant Champions Tour, fighting it out in regional events as well as Masters tournaments. All this Valorant esports action led to the first-ever Valorant Champions tournament. Here's what went down over the past weekend during the playoffs, including the full results and final standings.
Valorant Champions 2021 results
The Valorant Champions 2021 tournament was a LAN event that took place in Berlin, Germany, from 1 to 12 December 2021. Here, we saw 16 teams compete for their share of the $1 million (nearly R16 million) prize pool, and the coveted title of the first Valorant World Champion.
Watch our highlights video from the Valorant Champions grand final below or keep reading!
Team Secret, Acend, Fnatic and Gambit topped their groups as they headed into the single-elimination playoffs bracket, as the competition was whittled down to only eight teams remaining.
During the opening round of the playoffs, Acend made quick work of Team Secret with a convincing 2-0 win. Team Liquid took down Cloud9, while Gambit narrowly defeated X10. Argentine organization KRÜ Esports shocked fans as they caused one of the biggest upsets so far, beating Fnatic 2-1 and knocking them out of the tournament.
In the semi-finals, we saw Acend sweep Team Liquid in a crushing fashion, while KRÜ Esports managed to push Gambit to a third map, which went into overtime as Gambit managed to scrape by.
The grand final of Valorant Champions 2021 definitely lived up to expectations with a back-and-four slugfest between Acend and Gambit. In the end, Acend managed to pull ahead, beating Gambit in a close 3-2 victory to claim their rightful crown.
Final placements and winnings
1st place – Acend wins $350,000.
2nd place – Gambit Esports wins $150,000.
3rd & 4th place – KRÜ Esports and Team Liquid win $90,000 each.
5th to 8th place – Cloud9, Fnatic, Team Secret & X10 win $40,000 each.
9th to 12th place – Team Envy, Sentinels, Vision Strikers & Team Vikings win $20,000 each.
13th to 16th place – Keyd Stars, FURIA, Crazy Racoon & Full Sense win $20,000 each.
A big congratulations go out to Acend for winning Valorant Champions 2021 and becoming the first-ever world champions of Riot Games' FPS esports title.
You can re-watch all the top-tier Valorant esports action via the official Twitch or YouTube channels, whichever you prefer.
Header image via Riot Games.