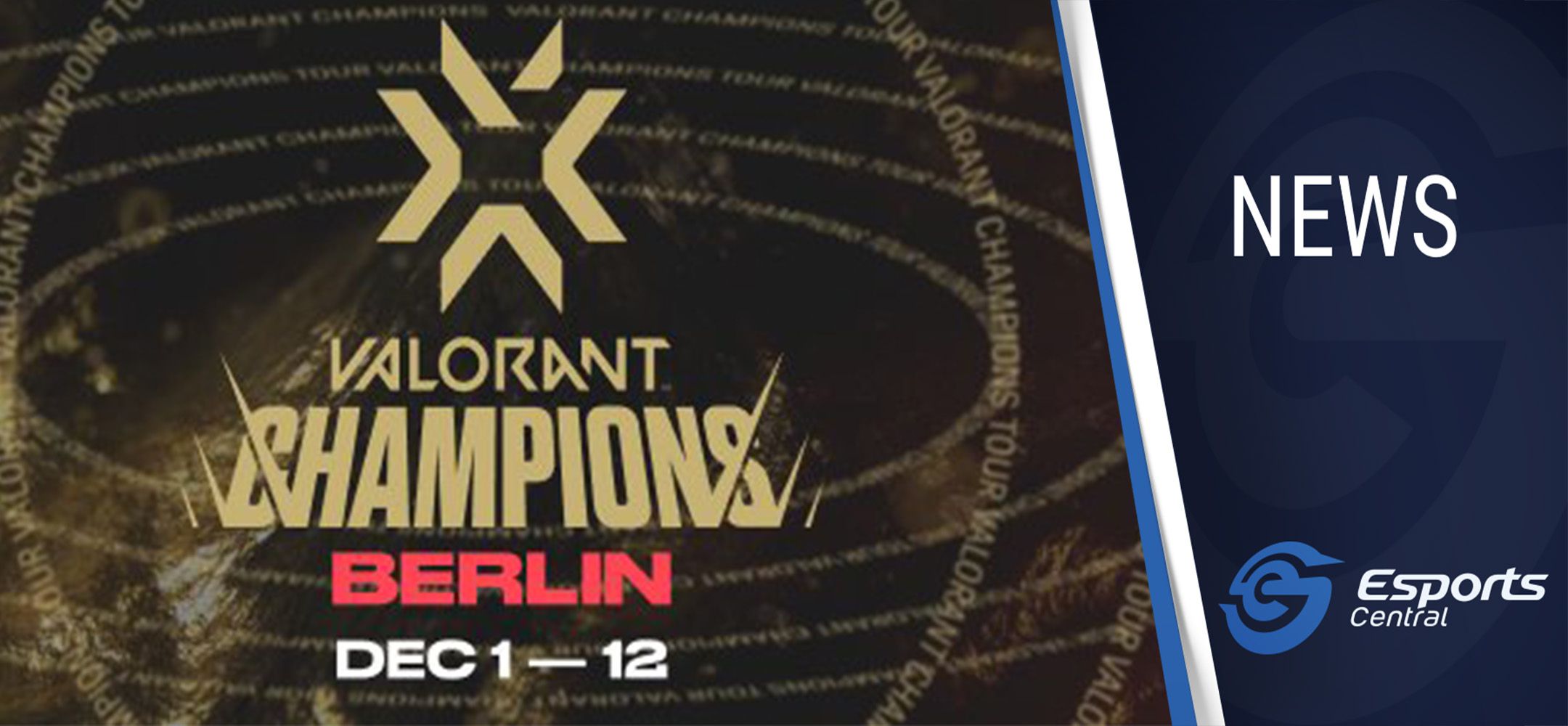 Valorant Champions 2021 viewer's guide
Throughout the year, we've seen teams across the globe compete in the Valorant Champions Tour, fighting it out in regional events as well as Masters tournaments. This week, the Valorant Champions 2021 tournament will get underway, and by the end of it all, we will have our first Valorant world champion. Here's what Valorant esports fans need to know about the first-ever Valorant Champions tournament.
Valorant Champions 2021 details
The Valorant Champions 2021 tournament is a LAN event taking place in Berlin, Germany. It starts on Wednesday, 1 December and will run until 12 December, where we will find out which team gets crowned as the first Valorant world champions.
The tournament features a massive $1 million prize pool. At the current Dollar to Rand exchange rate, that's nearly R16 million. While the winners will get the lion's share at $350,000, every single team participating will get a little piece of the pie because making it this far in the VCT is a great achievement on its own.
The Valorant Champions teams:
Acend
Fnatic
Gambit Esports
Team Liquid
Cloud9
Sentinels
Team Envy
Vivo Keyd
Furia
Team Vikings
Vision Strikers
Crazy Raccoon
KRU Esports
X10 Esports
Team Secret
Full Sense
These teams will start out in the group stage. The group stage features a double-elimination format for each group, with the top two teams making it to the playoffs. All matches are best-of-three. Group stage matches begin at roughly 16:00 SAST each day.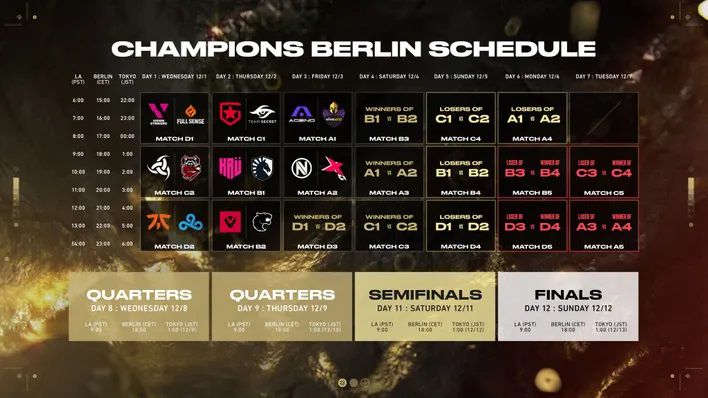 Following the group stage, eight teams will compete in the playoffs. The playoffs feature a single-elimination bracket, where all matches are best-of-three, with the exception of the grand final, which is best-of-five. Playoffs action gets underway on 9 December, and matches begin at roughly 19:00 SAST each day.
You can watch all the top-tier Valorant esports action via the official Twitch or YouTube channels, whichever you prefer.
Header image via Riot Games.