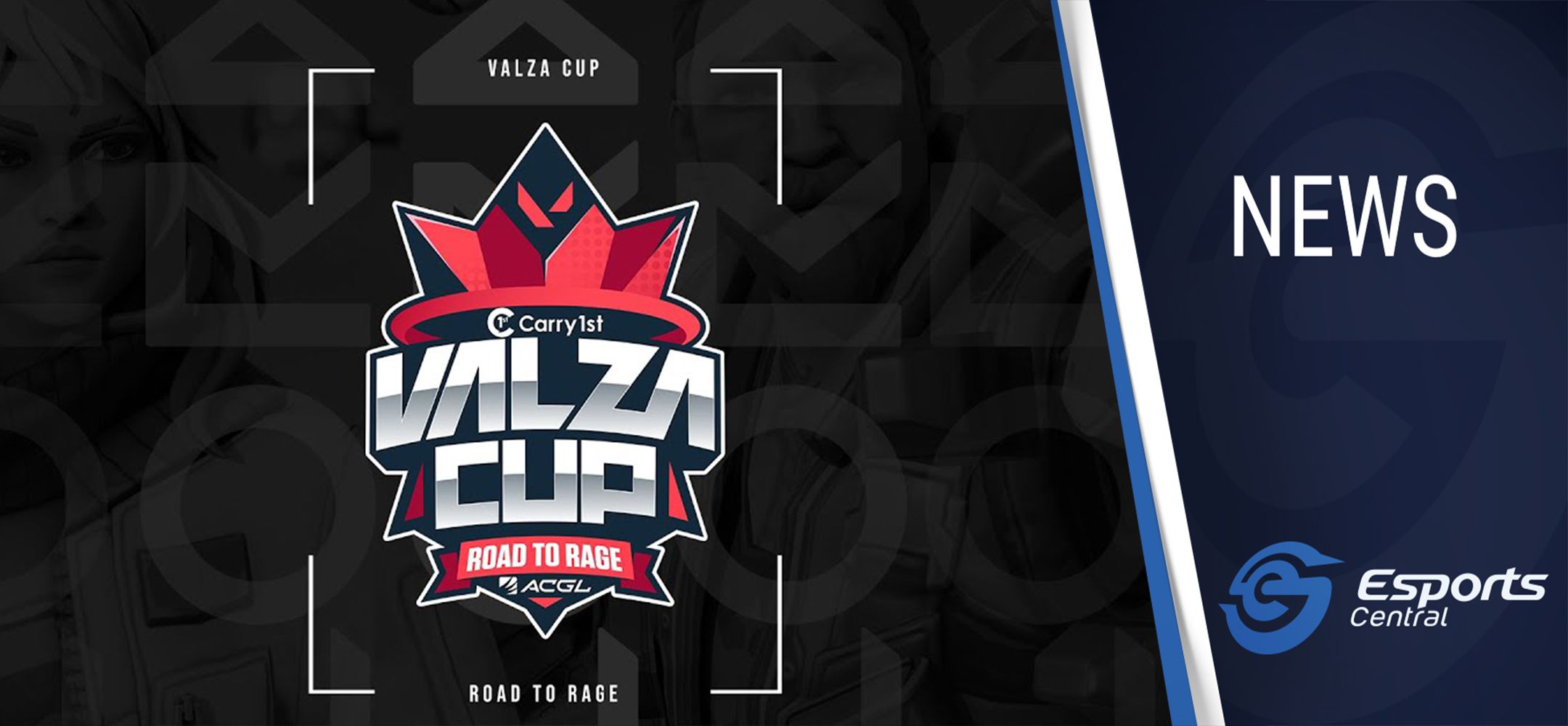 Carry1st VALZA Cup boasts massive R150,000 prize pool
South African tournament organizer, African Cyber Gaming League (ACGL) and carry1st have some fantastic news to share for local Valorant esports fans, as they've announced the biggest South African Valorant tournament to date. It is called the Carry1st VALZA Cup, and you have a chance to qualify! Here's what you need to know.
Carry1st VALZA Cup details
Before we get into any other details, we urge local Valorant teams to sign up right now by heading to the VALZA page on ACGL. There are only 64 slots available. Teams will have to navigate group stages and a double-elimination bracket. You can sign up for the online qualifiers, and if you make it through to the top four, you will compete for a share of the R150,000 prize pool!
Registration is free, and for the top four teams, there's a baseline prize pool of R150,000 to compete for at rAge Expo 2023 from 8 to 10 December. The prize pool can even be increased by R50,000 if community goals are met, so really, jump into the action and participate, share on social media, and all that!
Prize pool distribution:
1st place – R75,000
2nd place – R45,000
3rd place – R30,000
4th place – R15,000
Just in case you didn't know, we have local Valorant servers now, so thanks again, Carry1st!
The Growth Lead for Carry1st, Spencer Ma, states: "At Carry1st, we're dedicated to fostering the growth of gaming in Africa. Our VALZA Cup is a testament to the potential of South African gamers and the wider gaming community. It's an honor to host an event that brings together players, fans, and enthusiasts for a thrilling esports experience."
Co-founder of ACGL, Nicholas Holden, explains: "The Carry1st VALZA Cup is a significant milestone for esports in South Africa. It's not just a tournament but a celebration of our vibrant gaming community. We're proud to partner with Carry1st in making this event a reality, and we can't wait to see South African talent shine on the big stage."
Check out the awesome trailer to get yourself hyped up for the Carry1st VALZA Cup below!
You can keep up to date with all their announcements by following ACGL on Twitter and Facebook and joining their Discord server. Remember also to follow carry1st on Twitter and visit their shop website. Use the #VALZA hashtag on social media to join the conversation and help reach community goals.
Header image via ACGL/carry1st.