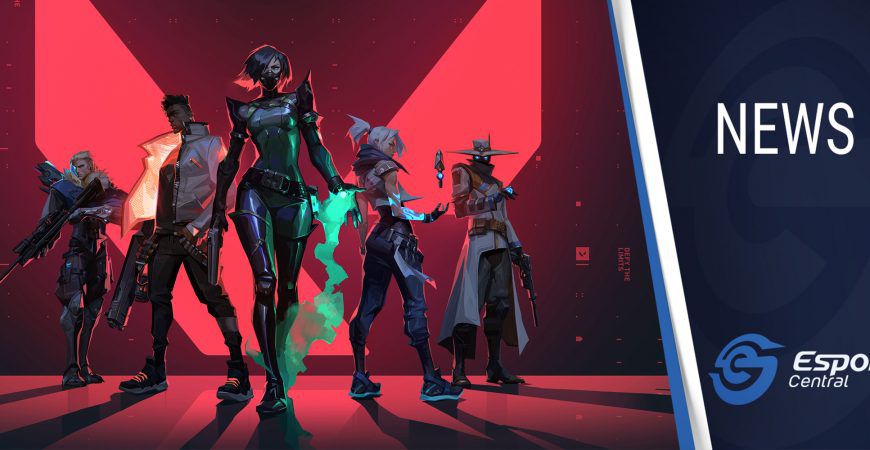 ACGL announces ASTRO Gaming Valorant Series
Earlier this month, we reported that thanks to a continued partnership with ASTRO Gaming, South African tournament organizer African Cyber Gaming League (ACGL) announced various ASTRO Gaming Cash Cups for February and March. This week, ACGL announced that ASTRO Gaming will be supporting "a number of longer-form tournament series" and it all starts with Riot Games' tactical shooter, Valorant. Here's what you need to know about the ASTRO Gaming Valorant Series coming your way soon.
ASTRO Gaming Valorant Series details
The ASTRO Gaming Valorant Series kicks off in March and will run into April, taking approximately six weeks to complete. As always, registration is completely free. You can register your team right now via the Series' dedicated page over on ACGL. Remember, this is a 5v5 event open to PC gamers.
Teams will first compete in a group phase, and will then be seeded into the Main Bracket or the Shield Bracket. The Main Bracket will, of course, feature the top teams from the group phase, while the Shield Bracket will feature all the other teams.
Important dates:
1st – 6th March 2022: Groups Week 1
7th – 13th March 2022: Groups Week 2
14th – 20th March 2022: Groups Week 3
21st – 25th March 2022: Groups Week 4
26th + 27th March 2022: Shield Bracket
2nd + 3rd April 2022: Main Bracket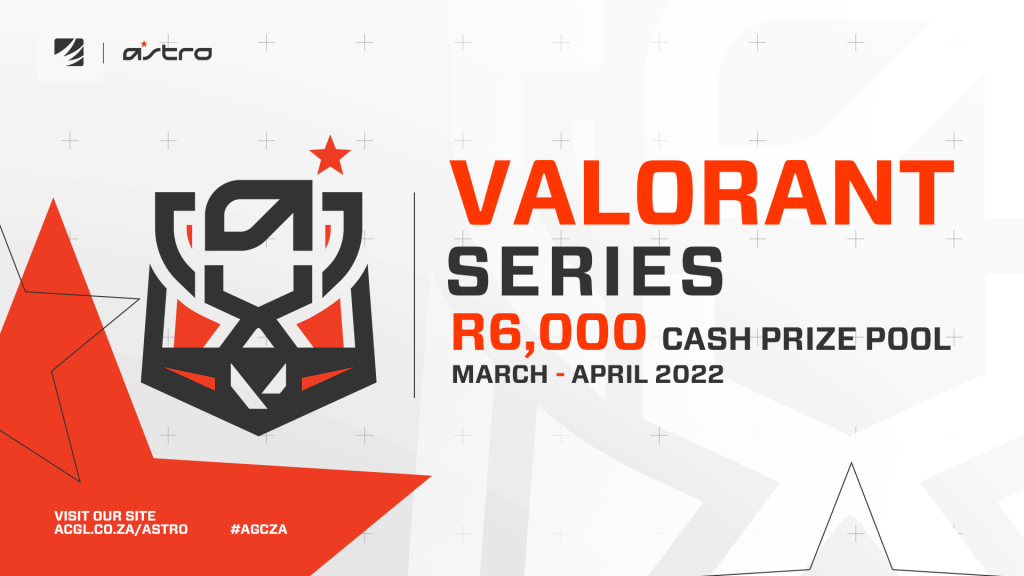 There's a total prize pool of R6,500 to compete for with R6,000 in the main cup, and R500 in the Shield Bracket. The winning team in the Shield Bracket will get R500. Check out the prize pool distribution for the Main Bracket of the ASTRO Gaming Valorant Series below.
1st Place wins R3,000
2nd Place wins R2,000
3rd Place wins R1,000
Good luck to all the teams who plan to compete in this awesome new tournament series. Remember, every match you complete on the ACGL site will also provide you with some Embers, which can be used to enter giveaways on the ACGL website.
You can keep up to date with all their announcements by following ACGL on Twitter and Facebook, as well as joining their Discord server. Use #AGCZA on social media to discuss these tournaments powered by ASTRO Gaming, and visit the ASTRO page on ACGL's website to learn more.
Header image via Riot Games.