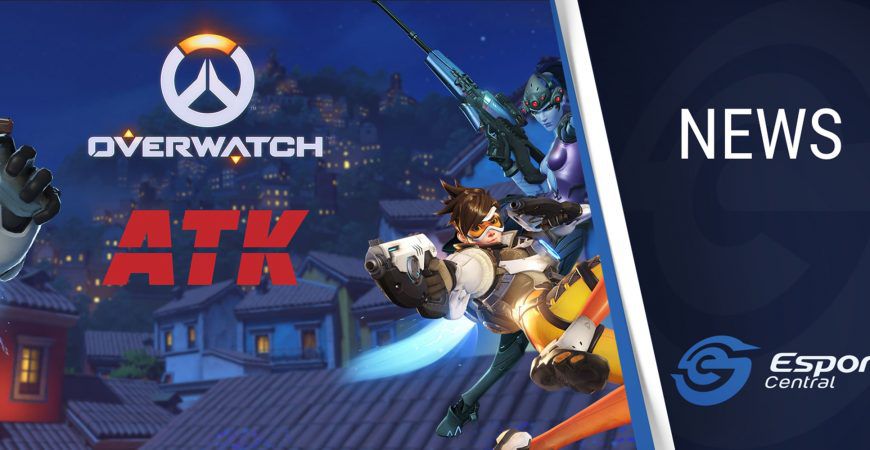 ATK Arena announces R50,000 South African Overwatch tournament
ATK Arena just keeps on pushing out awesome events and tournaments for South African esports fans and players to enjoy. Last week, we reported on the ATK Rainbow Six Siege league and now, ATK Arena has announced a South African Overwatch tournament with a whopping R50,000 prize pool. Here's what you need to know.
South African Overwatch tournament details
Registrations for the ATK Arena South African Overwatch tournament open on 1 March 2020 (closes on 26 March) and exactly one month later, on 1 April 2020, the first stage of the tournament will begin. First, there will be a calibration league, then two stages, followed by the LAN finals in Johannesburg.
To join this awesome South African Overwatch tournament will cost R600 per team. You need to register your team on Challonge.com and check out the ATK Seeding page for updates. ATK outlined some details on how to register on the Overwatch ZA Discord channel, which you can read below:
Payment must be made via Quicket.
Register your teams with all your players on Challonge
Send a team link to a tournament admin – see below.
Once payment is received, the team will be registered in our bracket.
Finalised rosters must be submitted to an administrator before 26/03/2020.
Teams will be randomly sorted into groups for the Calibration Tournament.
To find the tournament admins, you should definitely join the Overwatch ZA discord community.
As mentioned earlier, the prize pool is a whopping R50,000. Check out the prize pool breakdown for this South African Overwatch tournament below:
First place: R25,000
Second place: R12,000
Third place: R8,000
Fourth place: R5,000
The tournament will have four stages. There will be a calibration tournament, a League Stage 1 and 2, followed by the LAN finals. Check out the dates and details for the stages below.
Calibration tournament:
1 April to 10 May 2020 – "A groups into bracket tournament to divide teams into divisions for the upcoming league stages. Determines stage 1 placing."
League Stage 1:
18 May to 14 June 2020 – "Round Robin league format stage – new registrations start in the lowest league tier. Determines promotion and relegation for stage 2."
League Stage 2:
29 June to 27 July 2020 – Round Robin league format stage – new registrations start in the lowest league tier. Determines seeding for finals.
LAN Finals:
Date TBC – "LAN Final – no exclusion criteria, but seeding will determine group stage opponents. Top four placings receive prize money."
At the time of writing, the exact venue for the LAN finals has not been revealed.
Don't forget that the next ATK Saturday Social event that takes place on 29 February if you are in Cape Town and want to have some fun.
Header image via ATK Arena.