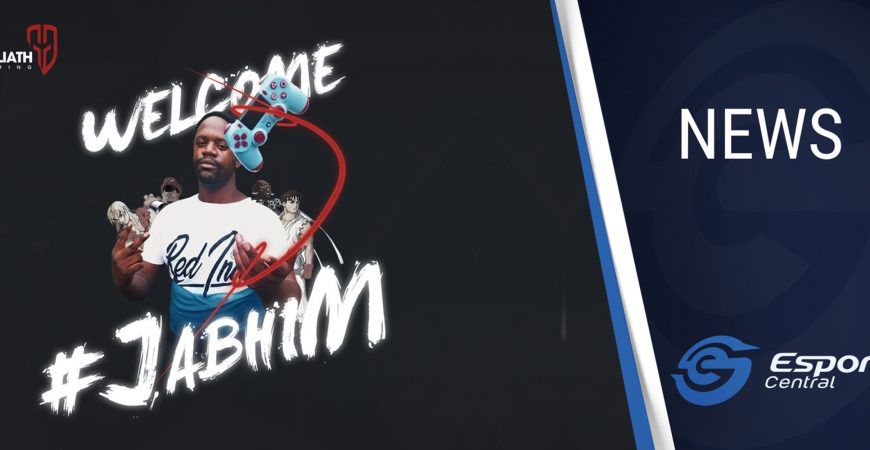 South African Street Fighter V champ, JabhiM, joins Goliath Gaming
Jabhi "JabhiM" Mabuza has signed up with Goliath Gaming and will be representing the South African MGO in multiple fighting game titles. Last year, JabhiM won the first Red Bull Hit the Streets qualifiers. Then, made his way to the finals and fought his way to the top. With his victory, he got the chance to travel to Japan to compete in Red Bull Kumite. He is undoubtedly one of the top Street Fighter V players in South Africa and now, he is playing under the Goliath Gaming banner.
JabhiM joins Goliath Gaming
Goliath Gaming has had its eye on the Fighting Game Community (FGC) for a while now. For JabhiM, it is also very beneficial to join one of South Africa's top esports organizations. He wants to enter more tournaments and produce content for the local community. However, he lives in Alexandra and has to use an LTE connection as no fibre is available.
Joining Goliath Gaming allows him to use their training facility in Johannesburg. He can train, play online tournaments and stream to his heart's content there. This, amongst other things such as interacting with top local esports stars, will surely help JabhiM success in 2020.
The team manager for Goliath Gaming,  Ashton 'Golz' Muller, talks about signing a Street Fighter player:
"We are always looking at different esports titles/platforms and throughout 2019 we had been keeping an eye on the competitive scene quite intently. We noticed quite an active/competitive FGC  community in South Africa and it was obviously on our radar. Personally, I've always enjoyed Street Fighter among other FGC titles and played the older iterations in my very early gaming days, but the genre is also home to my personal favourite competitive esports moment in history  – Evo moment 37 – Obviously that in combination with having strong competitive scene internationally and growing community locally – it was on the radar and the player scouting began!"
Golz explains why they chose to approach Jabhi "JabhiM" Mabuza:
"Once we started scouting, it wasn't long before we realized that Jabhi was one of the best competitors in the local scene – and with early success and qualification for one of the bigger FGC circuits in Red Bull hit the streets at Rush – we decided to reach out and have a conversation about his interest in perhaps playing for an MGO. After having met with him, he just ticked all the boxes for us in terms of his work ethic, mentality, his passion and performance – and we felt that he would fit in great with the GG family and that was something he was interested in, and decided to make it official going into 2020 and we are super excited to begin this new journey with Jabhz!"
As mentioned at the start of this article, JabhiM will represent GG in multiple fighting game titles. At the time of writing, it is unclear which titles (except Street Fighter V) will be focused on. It is, however, great to see a top MGO like Goliath Gaming branch out into the FGC. We wish JabhiM all the best of luck on his journey with Goliath Gaming.
Header image credit: Goliath Gaming