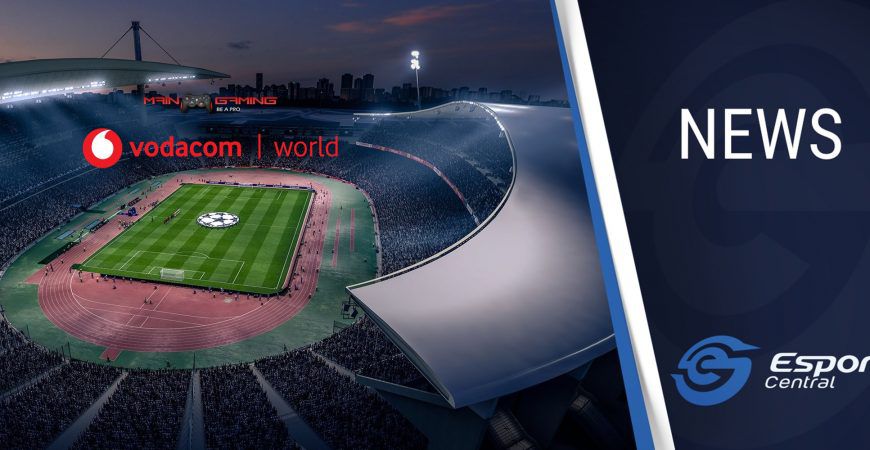 Vodacom World eFootball Tournament announced
Maingaming South Africa has announced a R220,000 FIFA tournament series. Around R38,000 will be in cash, with the remainder offered as 'prizes'. The series will be hosted at (and in partnership with) Vodacom World in Midrand, Gauteng.
Four qualifiers will be held during March and April, with the top eight players from each progressing to the grand finale. Each qualifier will be a two day event with a 128-player limit. Day one will see the players whittled down to the top 32, who will return on the Sunday to compete. There is a cash prize pool of R4,250 per qualifier. Entry to the qualifiers is free, so there is no reason not to participate. Details of the finale are not confirmed as yet, but there will be a last chance qualifier offered on the same weekend. The bulk of the cash prize pool will be on the line at the finale.
The first three qualifiers are scheduled for 7 and 8 March, 14 and 15 March, and 21 and 22 March. Registrations open at 8am on the Saturday, and close at 9am. The first match kicks off at 9:30am.
PRIZE POOLS
The prize pool breakdown for the qualifiers is as follows:
1st Place: R3,000
2nd Place: R750
3rd Place: R500
The prize pool breakdown for the finale is as follows:
1st Place: R20,000
2nd Place: R4,000
3rd Place: R1,250
Registrations have opened for the first qualifier via the Maingaming site.