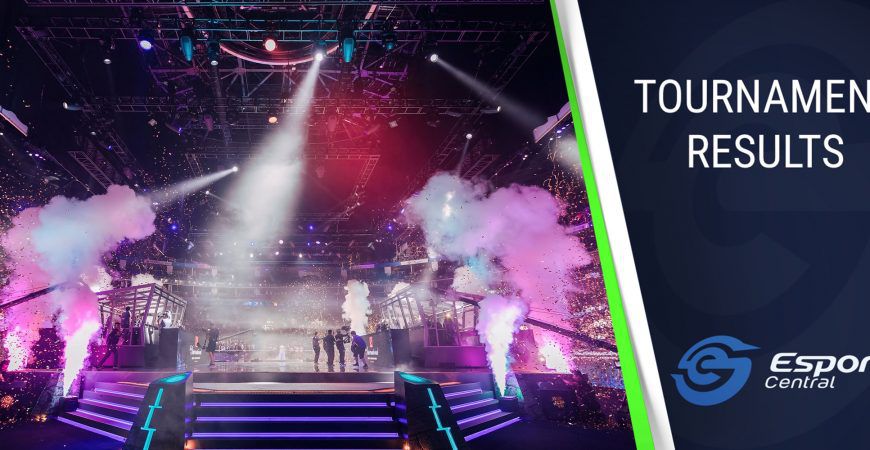 South African Esports Results Wrap | 18 October 2021
A number of local esports cups and series came to their conclusion over this past week and weekend. We wrap up the known tournament results below.
Apex Legends All Stars
The Apex Legends All Stars finals saw 20 trios drop last week. On the line was R100,000 in prizes, split between the top four teams.
1st Place: ATK Esports [R50,000]
2nd Place: Vicimus X [R25,000]
3rd Place: VYBN Esports [R15,000]
4th Place: Washed [R10,000]
Mythic Royale Fortnite
The R10,000 Fortnite cash series hosted by ACGL saw the final 48 teams drop in the duos final this past Sunday.
The prize pool was split between the top eight duos, with the top four duos being:
1st Place: Nyclo x stale [R4,000]
2nd Place: W/L [R2,000]
3rd Place: SPOOKY-CK [R1,500]
4th Place: Rysey x Energy [R1,000]
Vox Cup Series
Vox has partnered with ACGL to bring more cash cups to local players. This past weekend saw the FIFA 22 cup, and the first qualifier for Fortnite. You can sign up for more upcoming cups in the coming months.
FIFA 22
1st Place: KingLou256 | Panthers [R1,000]
2nd Place: FIFATekkz_Zuhayr [R600]
Fortnite September Series
The Fortnite September Series by Elite Pro Series, Punishers and Apex Interactive saw the trios drop for their final this past Saturday. On the line was R12,900, with the top teams after five games being:
1st Place: Goliath Gaming x Free Agent
2nd Place: WRG x Free Agent
3rd Place: Stick uit
4th Place: PUN x Lite x Free Agent
———-
There are online cups and tournaments offering cash prizes continuously happening around the country. Keep your eye on us and we will update as soon as we spot them. However, we cannot find everything happening if there is no space the information lives, so let us know and we will do our best to follow up.