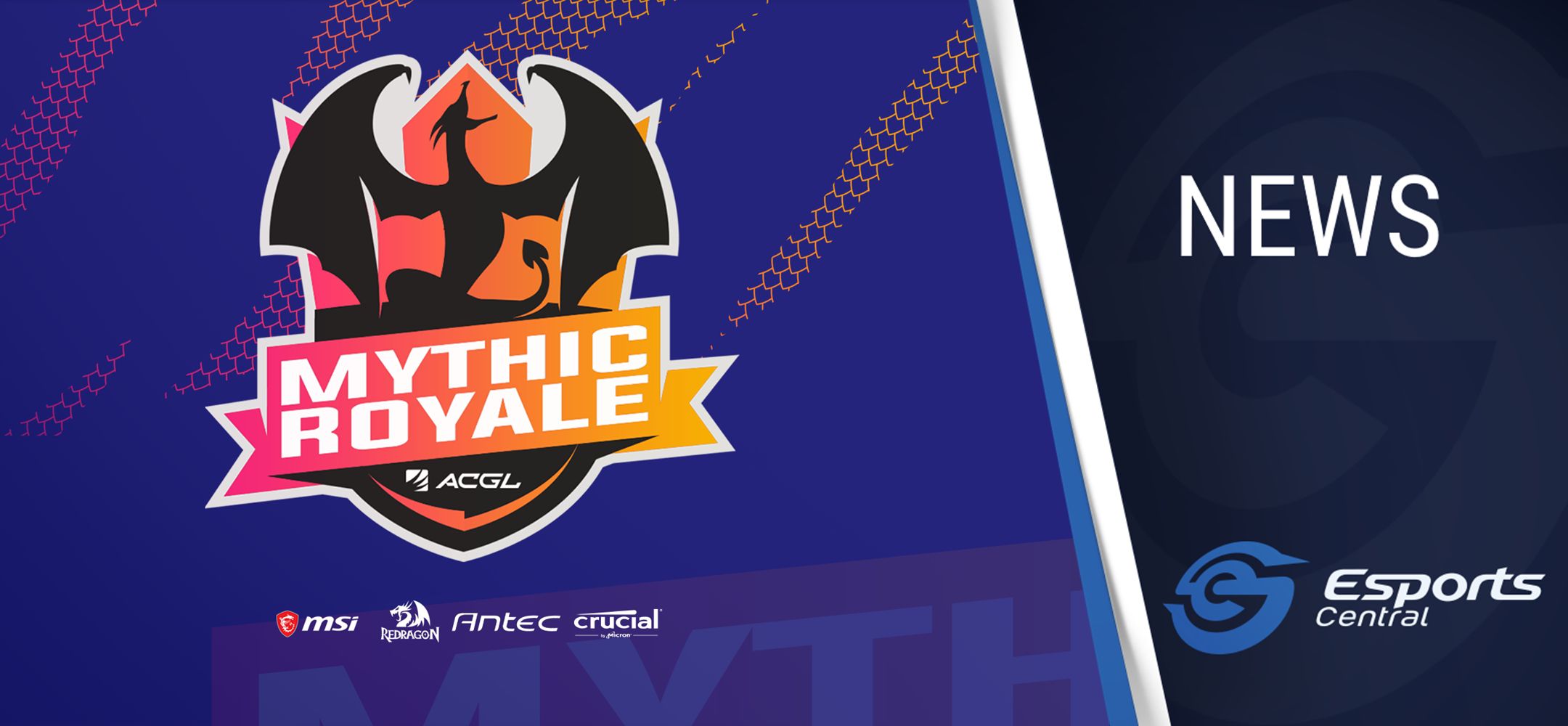 Mythic Royale bumper weekend
The Mythic Royale by African Cyber Gaming League (ACGL) and their partners features both Apex Legends and Fortnite this weekend.
On Saturday, the Mythic Royale for Apex Legends gets underway, while Sunday sees the final for Fortnite. The Fortnite final was postponed from last weekend due to loadshedding in South Africa.
Apex Legends
While registrations are still open for Saturday's first Apex Legends qualifier, Trios that sign up now will be added to the waiting list. Alternatively, teams can register for any of the remaining qualifiers.
The Apex Legends series features a R10,000 cash prize pool.
Fortnite
The current season of Mythic Royale for Fortnite features a R10,000 cash prize pool for duos. After four weeks of qualifiers, the final 48 duos were scheduled to drop on 9 October, however loadshedding reared its head and the finals were postponed to Sunday 17 October.
The action will feature some of South Africa's best Fortnite players, and you can catch all the action live from 14h00 on ACGL's YouTube channel.
Fortnite Prize Pool
The duos will be competing for R10,000 in cash, split as follows:
1st Place: R4,000
2nd Place: R2,000
3rd Place: R1,500
4th Place: R1,000
5th Place: R600
6th Place: R400
7th Place: R300
8th Place: R200
If you are looking for more Apex Legends and Fortnite tournaments, ACGL has you covered with regular cups and series for both titles.
Keep updated with ACGL on Twitter, Facebook, as well as join their Discord server. Use the hashtag #MythicRoyale on social media to join the conversation.