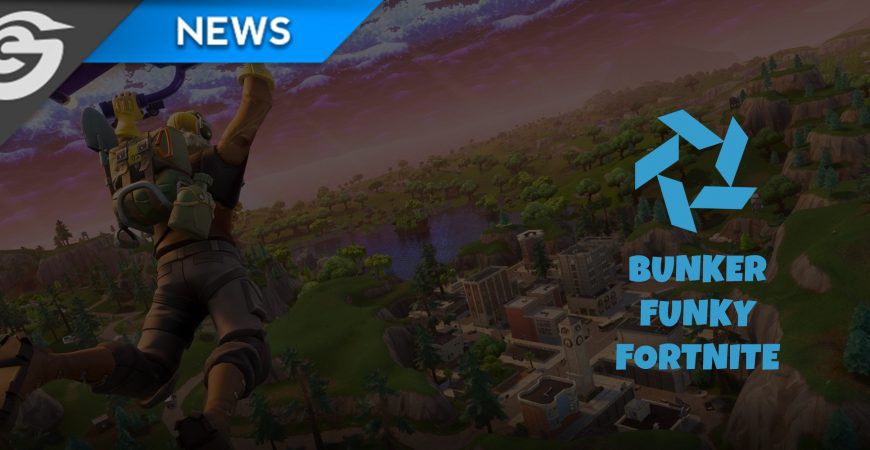 Bravado Gaming Funky Fortnite event announced
Bravado Gaming have announced details of their latest event. The 'Funky Fortnite' event will be hosted on the 11th of January at the Bravado Bunker in the Matrix Maverick Gaming Centre in Rivonia. There is a R22,000 cash prize pool on the line. Entry fees are R300 per player, with tickets to the event limited to 32 players and going on sale at 15h00 on 6 January. Ticket sales will close at 13h00 on 10 January.
The announcement on the Bravado Gaming website calls the event a "1v1 innovative style Fortnite event," which was "created to offer a non-traditional, action cup tournament".
The event will be played on a map designed by the Bravado Gaming players in Creative mode. A group stage of eight players per four groups will lead into a single elimination playoff bracket. Attending players will need to be at the venue by 09h00 on 11 January. The first group starts their matches at 10h30, with the playoffs scheduled to begin 17h00.
The good news for competitors is that no one will go home empty-handed. Prizes will be paid out to all 32 players at the event.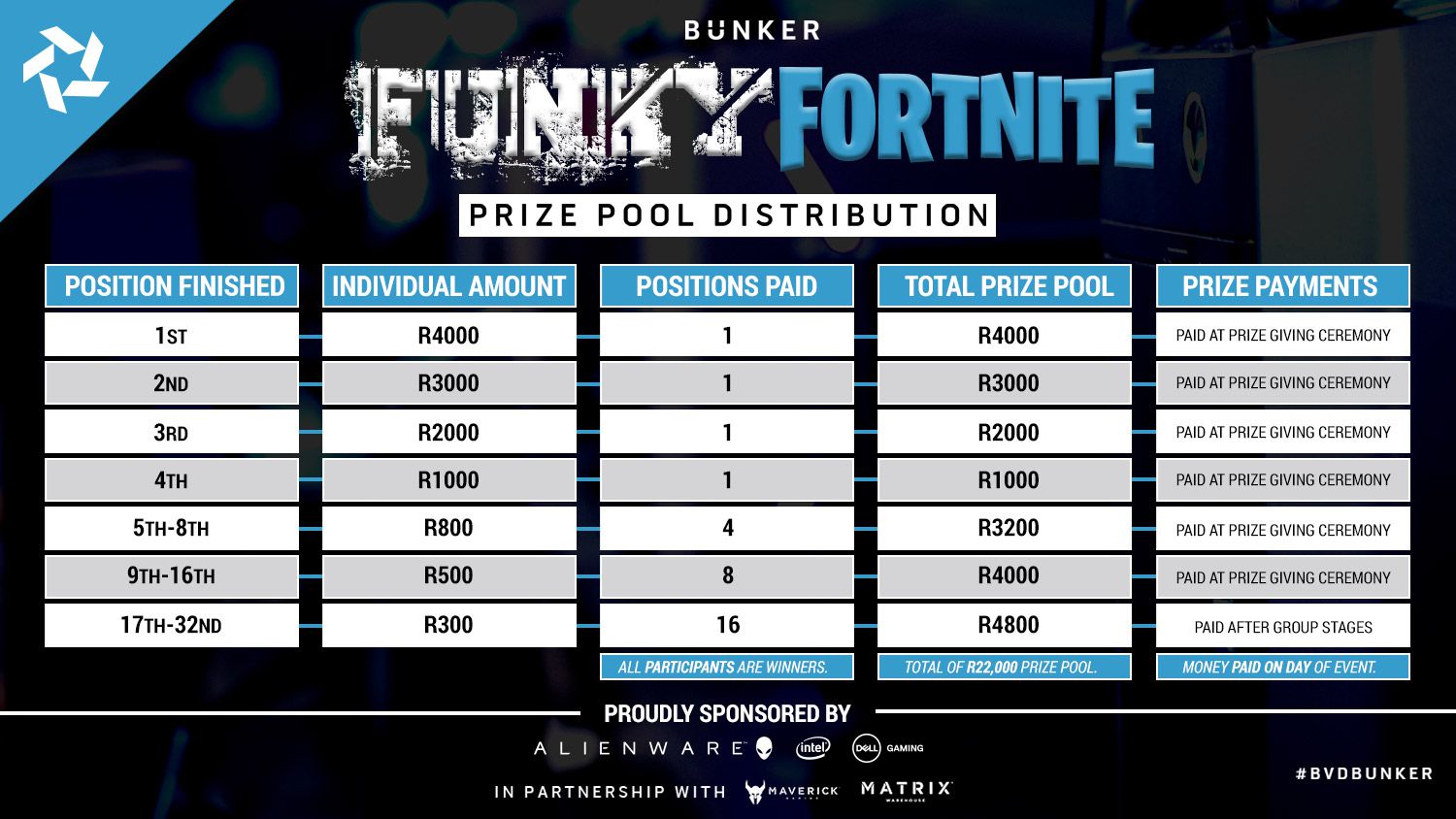 All PCs and monitors will be provided by Alienware. Players must bring their own peripherals. Additional information is available in the Bravado Gaming article.