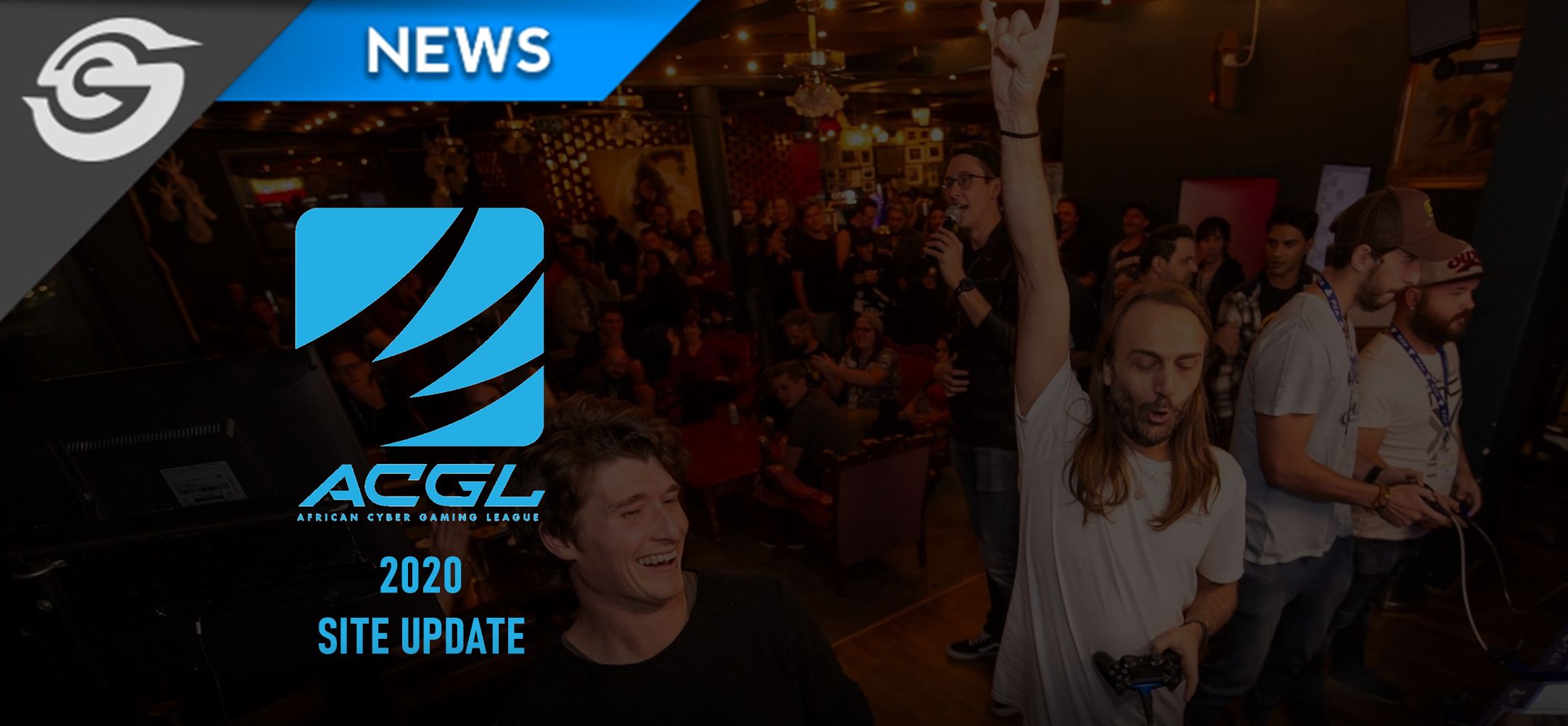 ACGL website updated for 2020
Chris House
ACGL have revealed their updated website for 2020, which aims at an improved user experience and added features.
This is not the first time ACGL has started a new year with a site refresh focused on user improvements and more user engagement. This year, the User Interface and navigation bar have been overhauled aiming to get players to their "desired location with the minimum amount of clicks possible."
The pages per title also offer more in one spot than previously. Alongside upcoming tournaments, each page lists:
The current top 5 players on the title leaderboard
The most recent tournament champion
The most recent articles relating to the title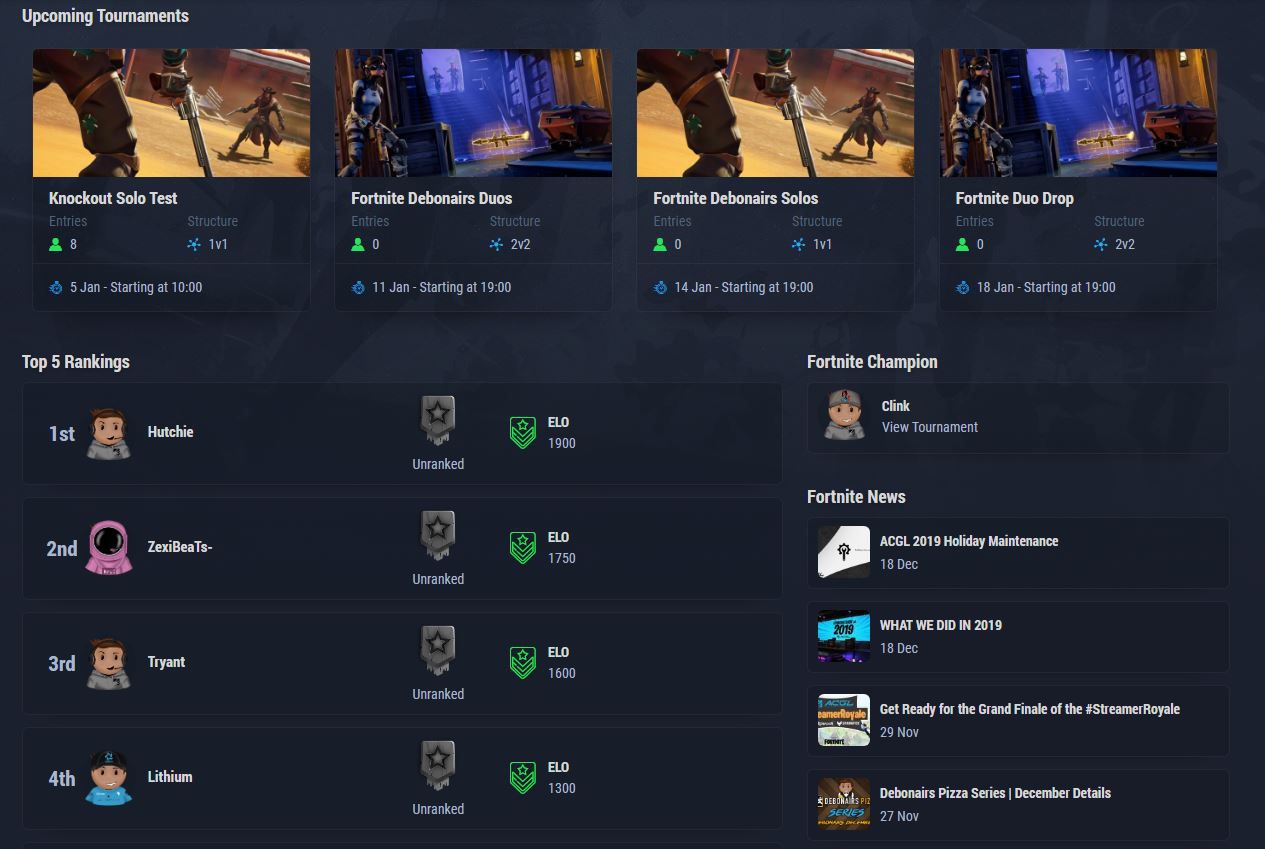 Your user profiles features more information and stats at a glance. Player country, social accounts, information on recent matches and tournaments, teams, honour and profile views counts are visible. Comprehensive competitive progress on the platform are available under the 'Stats' tab. Information visible includes your number of podium finishes, tournaments played, matches played and your win ratio, specific game stats and graph tracking your ELO ranking progress.
Updated Ranking System
This year, the ACGL team have switched to a standardized ranking system across all matches played on the site. Since 2016, XP was awarded in tournaments and leagues, and ELO awarded in the matchfinders. ELO will now be used across all tournaments and matchfinders, ensuring players will be able to rank up in multiple ways.
The ranking system itself is getting an overhaul, but ACGL is not revealing full details on it just yet. There will be five tiers of ranks in 2020 with the details arriving as season one starts.

Seasons
ACGL are kicking off with a 'pre-season' until 31 January. The remainder of the year will be split into two seasons for their "premier titles."
Season One runs from 1 February until 30 June, with the second season following from July until 30 November. Details on specifics for each title per season will follow in the coming weeks. Sign ups are now open for pre-season tournaments across a variety of titles.
[Source: ACGL]