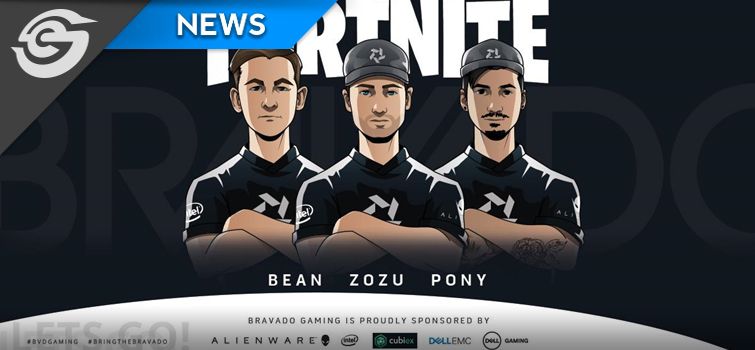 Bravado Gaming brings Fortnite into the fold
Clint 'Zombie Dredd' O'Shea
South Africa's Bravado Gaming have stepped into the Battle Royale genre with the addition of a three-player Fortnite team.
The three PC players are familiar names in the local community. Ex-ATK Arena player Tristan 'Zozu' Rens will captain the team, and is joined by Jesse 'Bean' van Rensburg and Kade 'Pony' Steyn.
In the announcement article by Bravado Gaming, Zozu had the following to say on joining the team in blue:
I chose Bravado Gaming as I felt that the purpose and dream of the organization aligned with my own and that for my own personal and professional growth, I would be best suited under Bravado. The competitive scene is still in its infancy but has an insane amount of potential and is growing every single day with LANs and events happening, there is also daily custom games hosted by the South African Open League for all ZA players.
The announcement follows on the heels of the recent Bring the Bravado Festival which saw 100 Fortnite players competing for over R20,000 in cash. The Bravado Gaming players will have their first opportunity to play under the Bravado Gaming name in a series of upcoming online tournaments, and perhaps even the Rush mobile event.