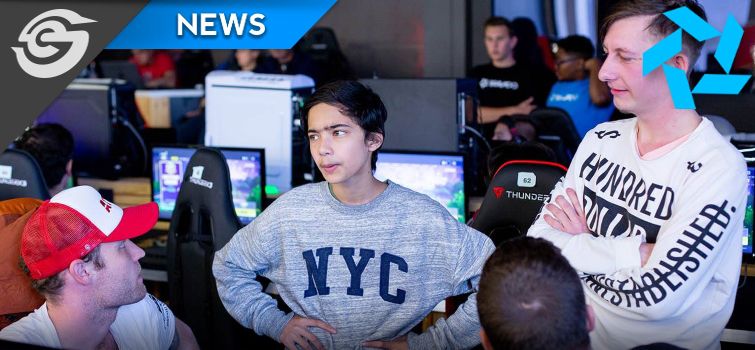 Catching up with Fortnite star Kareem Khan after the Bring The Bravado Festival
Kaameel 'KChicktay' Chicktay
The Bring The Bravado Festival hosted at the Maverick Gaming Center in Rivonia Johannesburg featured Fortnite and FIFA tournaments with a total prize pool of just over R32,000. The Fortnite tournament was a sell out event, with all 100 tickets quickly snatched up. The concurrent FIFA 19 tournament played host to an additional 27 players.
The event catered well to both the seasoned competitor and the casual player alike. It's safe to say a number of storylines emerged out of the Bravado Festival: new players performed above expectations and won prize money for the first time while experienced pros were upset after falling painfully short on their paths to victory.
The most spectacular story of them all? The fairytale story of 15 year old Kareem Khan, a surprise victor in the 100-player Fortnite solo tournament! Perhaps only a surprise if you haven't being keeping tabs on his recent Fortnite form. The youngster recently bagged R40,000 competing in the Rand Show Fortnite tournament series. He is in action again this weekend as the fifth seed in the Debonairs Pizza Cup where R10,000 in cash is up for grabs. Recently he became a member of the ATK Arena Fortnite team, so is definitely a young South African competitive player to keep an eye on.
Q&A with Fortnite star Kareem Khan
Who better to tell us that story than Kareem Khan himself? We had a delightful chance to catch up after the event and here's what he had to say.
Kaameel Chicktay: As champion of the Bravado Festival Fortnite tournament,  how do you rate your performance at this event. Was this Kareem at his best? Was it an average day? Business as usual?   
Kareem Khan: My performance was relatively good. Some games didn't go as I'd hoped but I would say that this was me at my best, I didn't expect to go in doing well as I hadn't played much that week and there were a few other players who I thought for sure would win, it was not looking like a good day.
When did you start playing Fortnite competitively?
I started playing Fortnite competitively at the ACGL Afresports in Cape Town, around September last year.
What kind of preparation does being a competitive Fortnite player entail? What does an average day for Kareem look like?
Well I have school and homework but I try to get in as much practice as I can. I try to stream occasionally and try new things. I play about two hours a day during the week and eight hours during the weekend.
What kind of expectations do you have going forward for the rest of the year in esports?
My goals for esports throughout the year is probably to just stay consistent and do my best.
Is there anyone you'd like to make a shout out to or thank for helping you on your road to victory or for showing you support?
James "@HutchieOG" Hutcheson, Zakaria "@ZakDeuz" Meyer, and Alex "@Altruli777" Trumbli. They showed a lot of love and supported me when it looked like the odds of winning were against me.
Where's the best place to follow you on your esports journey?
The best place to follow me would probably be on Twitter as it's mostly gaming related.
More about the Bravado Festival
The Bring The Bravado Festival is an impressive feat in the South African esports scene and for the Bravado brand showcasing that along with being a top MGO they are also capable at running stellar events alongside their partners for the event Matrix Warehouse, Roman's Pizza, Dell, Ace Gaming, and Kosta Games.
From a South African esports perspective this event could be a catalyst to inspire more MGOs to play a role in bringing more esports events and tournaments to life, like we saw with Sinister 5 hosting their Empower Cup for Dota in December last year. The only question left to ask is, where can we buy our tickets for the next Bring the Bravado Festival?