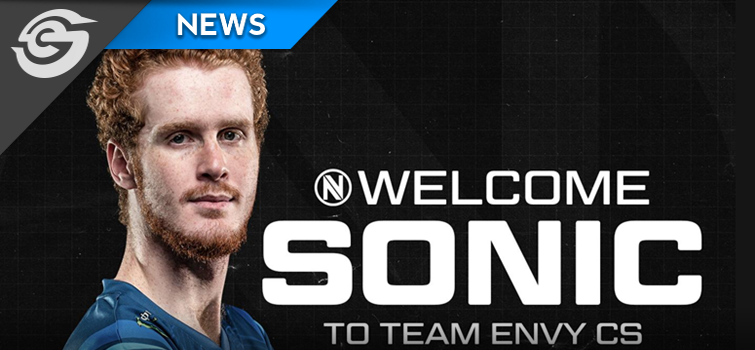 Team Envy picks up South African CS:GO player
South African Counter-Strike player, Aran 'Sonic' Groesbeek has joined Team Envy. The announcement was made this weekend, and sees the player joining the American team in time for their Minor North American Closed Qualifier.
Sonic is best known for his time with Bravado Gaming, who themselves have undergone changes over the last few months. Bravado Gaming became Denial Esports for a short while, until recently being signed to ATK Arena.
Sonic replaces JDM in the Team Envy roster and will team up with Fugly, Android, Som, and Nifty, as the team compete 12 to 14 June in the qualifier. For Sonic, it's pretty likely that he will face his ex-teammates during the qualifier, as both teams have been invited to compete.
In the statement by Team Envy, they had the following to say about the player:
Hailing from South Africa, Groesbeek brings nearly six years of professional experience and a collection of first-place accolades from an impressive and promising career as a Rifler and AWPer. Sonic's role flexibility, deep-rooted mechanical skill, and robust knowledge of the game make him a great addition to our organization's CS:GO team.
Team Envy is currently ranked 81st in the world according to the HLTV rankings.
[Source: Twitter]