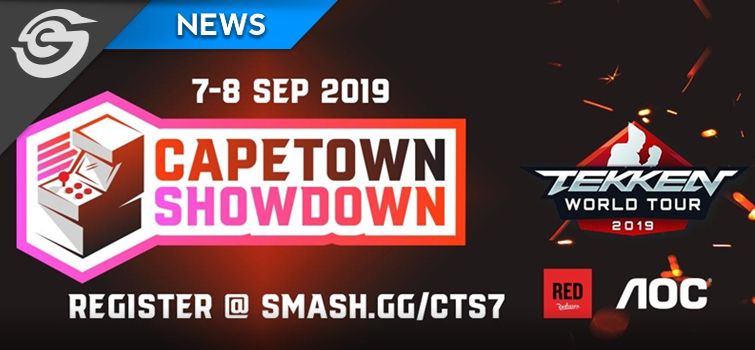 Tekken World Tour hits Cape Town this weekend
Clint 'Zombie Dredd' O'Shea
While most are probably not noticing, the fighting game community in both South Africa and Africa is alive and well. Recently the Mortal Kombat 11 local season completed with the winner heading off to Ireland to compete. Now it's the turn of Tekken 7 when this weekend sees Cape Town (Showdown) host the first Tekken World Tour event on the continent.
The Tekken World Tour is being hosted at the Radisson RED in Cape Town on 7 and 8 September. While registrations have now closed for participants, the event is open to spectators at an entry fee. Matches will also be live streamed from the venue, so you shouldn't have an excuse not to watch.
The event will see a number of pools played on the first day, with the top 32 or 16 returning for the second day and their shot at the $1,000 prize pool and Tekken World Tour points. With 131 participants registered, the competition should be tough. More so once you learn that alongside the South African competitors are a number of international competitors. UK's Asim Ali will be competing, and has won Headstomper in Sweden previously. Other competitors from outside South Africa include Kenya's SUl DARKTEMPEST, and two players from Thailand – TK_ReaperRabbit182 and CTS | Friki.
The Tekken World Tour will culminate in the championships in Bangkok in December. There will be 'at least $100,000 for competitors' at the final, while the 2019 season will feature a prize pool of over $185,000.