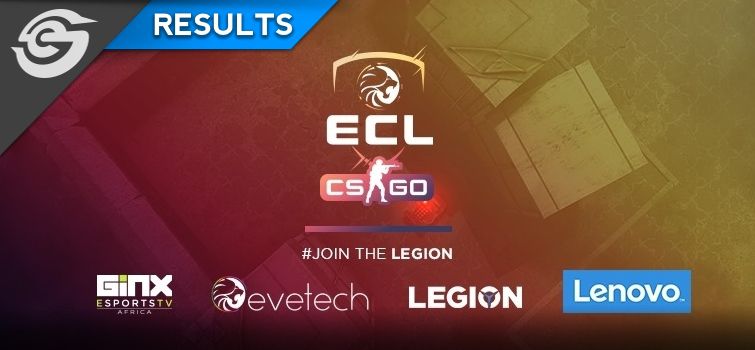 Evetech Champions League CS:GO Group Stages Complete
Chris 'Sargon' House
The Evetech Champions League CS:GO group stages have officially ended. This is after the final batch of games were played over the weekend. This means that Goliath Gaming, Energy Esports, Big 5 Esports, and Sinister5 proceed to the ECL semi-finals which takes place next weekend. All the results and details below.
Latest results:
Big 5 Esports 1-1 Goliath Gaming
Sinister5 2-0 Ex Astris
Energy Esports 1-1 Gravity Gaming
Finals fixtures:
Semi-Final 1 – 07 September 12h00 SAST – Goliath Gaming vs Energy Esports
Semi-Final 2 – 07 September 15h00 SAST – Big 5 Esports vs Sinister5
3rd/4th Place Playoff – 08 September 12h00 SAST
Grand Final – 08 September 15h00 SAST
Remember that you can catch all the action live on GinX TV.