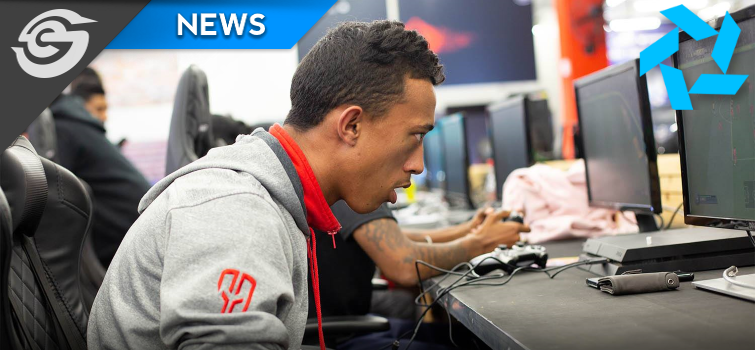 We talk to Beast about the Bring The Bravado Festival FIFA tournament
Kaameel Chicktay
Last week we spoke to Kareem Khan, the 15 year old Fortnite winner of the Bring the Bravado Festival that took place on the 11th of May 2019. There was also a concurrent FIFA tournament which also took place at the Bravado Festival, which hosted 27 players and featured a prize pool of R11,687. This time I caught up with Julio "Beast" Bianchi to learn more about the tournament, FIFA in general, and his Multi-Gaming Organization (MGO) Goliath Gaming.
FIFA at the Bring the Bravado Festival
The Bravado FIFA tournament caught the attention of a number of quality South Africa competitors, all aiming to add a victory notch to their belt. The tournament featured a simple format; three groups of seven players and one group of six players. The top four players from each group advanced to the do or die single elimination playoffs.
Like Fortnite winner Kareem, Julio came into the tournament with a reputation as being one of the best. His reputation in the FIFA scene is one founded on his impressive recent achievements. Last year he impressed with a first place finish at the RUSH Esports 2018 Vodacom 4U Football Cup (which saw around 280 players enter). He also managed to climb to the top of the Rest of World FIFA 18 Season rankings, and qualified for the FIFA Global Series playoffs in Amsterdam last year.
With results like these his nickname Beast is rather fitting. It should thus come as no surprise that Julio emerged victorious after a fierce day of competition, picking up R5,850 in prize money for his efforts.
Q&A with Julio
"Beast"
Bianchi
Now that you're all caught up on the backstory (it's like listening to a Liverpool fan talk about the 70s – you only need to hear it once), let's hear what Julio
had to say about his Bring the Bravado Festival FIFA victory.
First off, congratulations for winning yet another FIFA tournament
Beast
! Was this one business as usual or were there some additional preparations or training techniques?
I think I come into every tournament preparing the same way, whether it's a huge prize pool or nothing at all. My objective is to enjoy myself first and then try and win every single game. So I'd say business as usual.
Who was your toughest opponent ?
It might sound funny, but I think my toughest opponent is firstly myself. Getting my mentality and attitude right before a tournament is huge and important for me. Secondly, playing against my teammates because they know how I play, so I have to switch up quickly and vice versa.
We're seeing a sort of trend with MGOs/teams hosting events – Orlando Pirates have done it, and of course now Bravado Gaming with this awesome event. What is your opinion about these types of events?
I absolutely love the idea, I think the more the merrier. It brings us all together and gives us a huge opportunity to show what we all can do. Whether you're a player or a commentator.
Do you think your MGO, Goliath Gaming, would do something similar in the future?
I definitely hope that we can host our own tournament and hopefully not compete, I would love to be an organizer for that day. Let's give some unfortunate kids a chance, let's help develop our future gamers.
In your experience, are there any benefits or downsides to MGOs hosting their own tournaments?  
Downsides in my opinion would be if we don't form one giant circle as African esports players and coaches and supporters. If we don't support our own kind, that would be our only and most definite failure. Esports is absolutely fantastic, meeting new people and competing all over the country.
Win or lose, it's adventure. It's competitive and that is what esports is all about. It will just require you to work your socks off and face the world when you lose. The question is, can you come back stronger?
As a one of the top FIFA competitors in South Africa, what would you like to see more tournament organizers doing?
I would love to see organizers try [to] implement international rules, in that way we can always stay on the same playing field and stay up to date with all rules and regulations. I think it can only benefit us all in the long run.
Is there anyone you'd like to give a shout out to or thank for helping you on your road to victory or for showing you support?
I would like to give a shout out to my family. They have supported me all the way. I am so grateful to have been born as one of them, I'm proud. My parents Audrey and Julius and then most importantly my girlfriend, Cleo Petersen, who has supported my dreams more than I have and who picked me up when I couldn't do it myself. Thank you to my best friends Jemiel, Jody, and Chadley.

Also thank you to Goliath Gaming for all the support and backing they've given me.