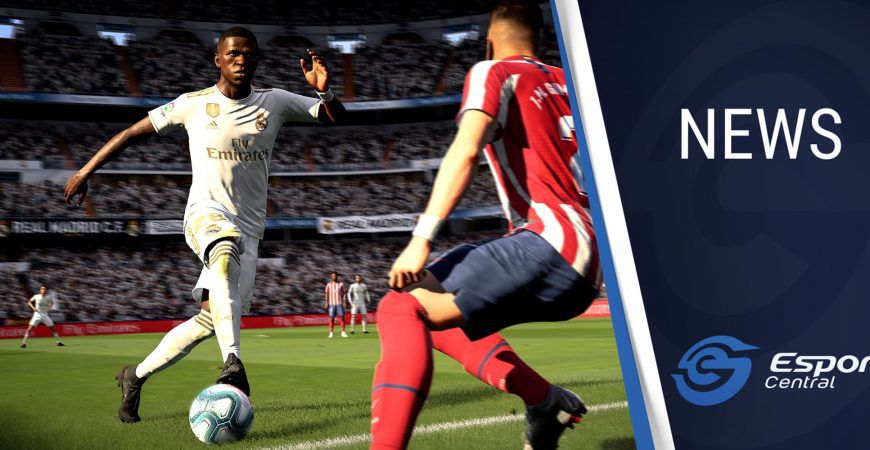 Registrations now open for the EsportSA #3Teams1City Super Challenge
Late last month, we reported on the exciting #3Teams1City Super Challenge from EsportsSA, and managed by African Cyber Gaming League (ACGL). Now, we have the most important details to share, including exactly when the tournament series will kick off, how you can register, and the awesome prizes.
3Teams1City Super Challenge details
Registrations for the #3Teams1City Super Challenge qualifiers are now open, and you can head on over to the ACGL website to register. The tournament series is open to PS4 and Xbox One FIFA 20 players.
The entry fee per qualifier is R50, with each participant receiving an online voucher to the value of R200 from www.sportsa.co.za.
There will be qualifiers for all three challenges in the #3Teams1City Super Challenge, kicking off on the following dates:
DHL Stormers Esports Challenge – 20 June at 14:00
Cape Cobras Esports Challenge – 21 June at 14:00
CT City FC's Citizens Challenge – 27 June at 14:00.
The tournament will continue until the Super Challenge finals on 24 August 2020.
The prize pool is currently at R10,000 in cash, with prizes to the value of R200,000 up for grabs. Winners of random draws, as well as players finishing at the top of their qualifiers, will receive prizes such as "online shopping vouchers from SportSA, hampers from BLK, UMBRO and Six Gun Grill, as well as Coca-Cola and Powerade products, and signed team merchandise."
As the tournament series gathers pace, additional prizes will be announced.
How the 3Team1City Super Challenge works
With great prizes and some fantastic South African FIFA esports action to look forward to, you probably want to know exactly how it works.
In a Press Release, the tournament organizers explain:
The DHL Stormers, Cape Cobras and Cape Town City FC are each hosting a FIFA 20 esports challenge. Each team challenge will consist of four qualifying rounds. The top 2 from each qualifier will progress to the quarter finals, semi finals, and ultimately the finals, where the teams' FIFA20 Esports Super Challenge champions will be crowned.
Players can choose to compete in any of the qualifiers (i.e. the DHL Stormers, Cape Cobras, and/or Cape Town City FC), thus increasing their chances of qualification. The top eight players from each of the teams' qualifying rounds will represent their respective teams in the #3Teams1City Super Challenge group stages. A total of 24 players will be drawn into four groups, with the top two finishers in each group progressing to the quarter finals knock-out round.
How registration works and who to follow
Sign up or log in to your profile on ACGL. Sign up to the qualifier date that best suits you. If you do not have the required R50 tournament entry pass, you will be prompted to purchase one. If you do already have one, it will be removed from your 'inventory'.
Full details of the #3Teams1City Super Challenge can be found on the event landing page. Once you have signed up, you will receive an email detailing match day procedure. You will also receive your online voucher to spend on www.sportsa.co.za
From there on, it is in your hands. Compete and win, and you could walk off with the accolades and prizes.
You should follow EsportsSA and ACGL to keep up to date with the latest information. Use the #3Teams1City to join in on the conversation.
The #3Teams1City Super Challenge is proudly brought to life by EsportSA. Tournament sponsorship provided by SportSA, Six Gun Grill, Peninsula Beverages, Coca-Cola, BLK and Umbro.
Header image via EA.