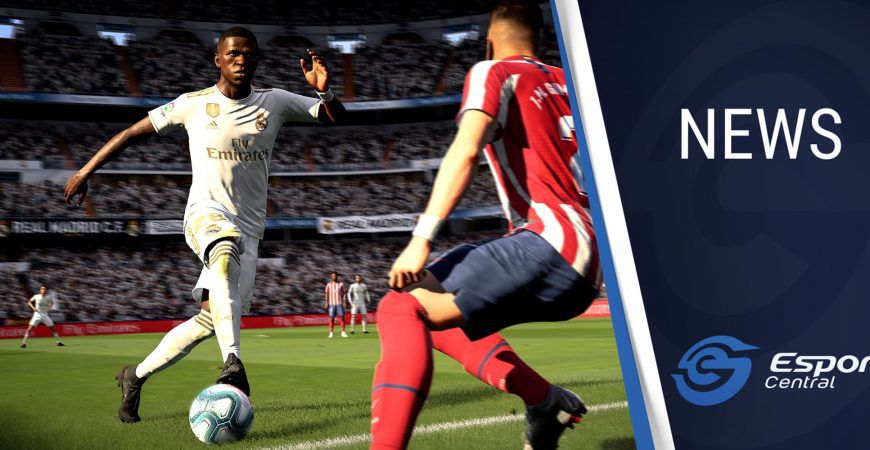 Top Cape Town sports teams to compete in upcoming esports competition
With the COVID-19 pandemic and the resulting lockdown, sporting events have been put on hold, while esports continues to thrive.
That's where the #3teams1city Super Challenge comes into play, with top Cape Town sports teams competing in an esports event.
About 3teams1city Super Challenge
Over the past few months, EsportsSA has been working closely with traditional sports brands, with the goal of pulling traditional sports into the digital realm.
This is where the 3teams1city Super Challenge comes into play. The esports event will kick off sometime in June 2020, and the first event will feature DHL Stormers, Cape Cobras and Cape Town City FC.
These traditional sports teams will go head-to-head with its fans as well as South African FIFA 20 competitors. This is only the first in a series of planned provincial championships, and it is sure to be a joy to participate in or spectate.
Over the course of eight weeks, FIFA 20 online qualifiers will be held on Xbox One and PS4. These qualifiers will be split into three parts, which will run concurrently.
The three parts are:
DHL Stormers challenge
Citizens challenge
Cape Cobras challenge
Finals are planned to be hosted live at a Cape Town based venue [lockdown restrictions dependent we are sure – Ed]. At the time of writing, exact dates and times for the qualifiers are yet to be announced. The top 8 spots from the challenges will represent their teams in the 3teams1city Super Challenge.
In a Press Release, the founder of EsportsSA, Junaid Moerat, explains:
"This will be a great way to bring all the fans across sporting codes together for friendly competition on a virtual platform while ensuring the brands transcend traditional boundaries and be available in homes across South Africa (and potentially across the world.) It also provides the more competitive gamers a platform to showcase their talents and be recognised by some of the biggest traditional sporting brands in the country"
Brand and Sponsorship Manager of the Cape Cobras, David Brooke says:
"With the nationwide lockdown taking place during our traditional off-season months, it's important for our players to
continuously engage with our supporters.
Whilst traditional social media platforms have been the platforms of choice to date, by exposing our brand to the esports audience, it allows us to engage in a platform, which we all know has huge potential in our constantly evolving sports industry. To partner with our brothers at Cape Town City FC and the DHL Stormers, it continues our endeavours as three of the biggest sports teams in our city to play as one."
Cape Town City's Commercial Director, Michel Comitis, comments:
Having some of our fans go up against the likes of Thamsanqa Mkhize, Kermit Erasmus and Thabo Nodada in The Citizens Esports Challenge, creates another dimension for fan engagement directly with our players. It's amazing to have Cape Town's three premium sports organizations City, DHL Stormers and Cobras unite in this esports initiative.
With a fast-growing fanbase, esports represents a new way for us to allow the public to engage with the club, our pro athletes, and each other. The three teams have worked regularly together in our communities, so with the current COVID-19 restrictions we can continue this interaction with our Capetonians at home, safely, through the #3teams1city Super Challenge."
Zelt Marais (WPRFU President) has said that:
"This tournament will provide a unique value proposition to our stakeholders. It promises to engage fans faithful to the DHL Stormers, as well as engaging fans of soccer, cricket and esports.  The #3teams1City Super Challenge will also create new opportunities for our sponsors to reach new and exciting audiences."
Details on the tournaments will be revealed next week. These tournaments will be managed by African Cyber Gaming League (ACGL), so expect them to be top class.
Header image via EA