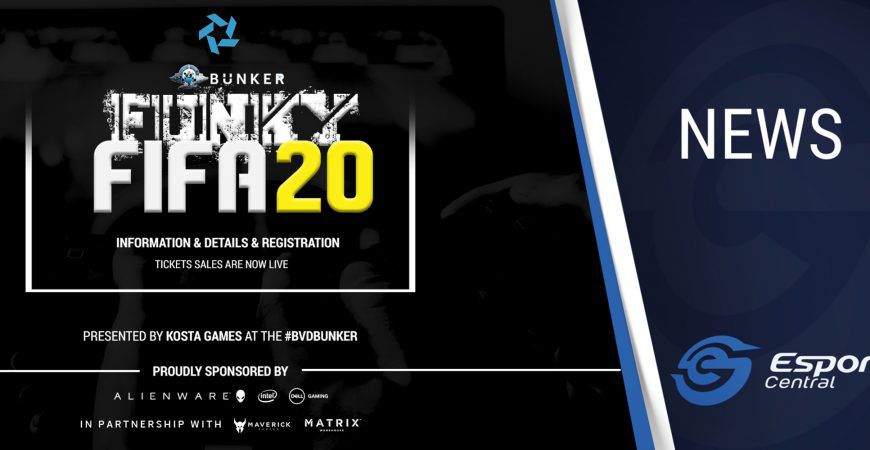 R15,000 'Funky FIFA20' tournament announced
Following their recent 'Funky Fortnite' event, Bravado Gaming have announced a FIFA 20 tournament with R15,000 cash prize pool. The tournament will be hosted at the Bravado Bunker in the Maverick Gaming venue in Johannesburg on Saturday 8 February.
Entries to the event are limited to 48 players, with entry fees at R250 per player. Ticket sales will start at 15h00 on 31 January and end 11h00 on 6 February.
On the day of the tournament check-in starts at 09h00 and closes at 09h25. Matches will start at around 10h30 after the player briefing.
The FIFA 20 tournament will be played on PlayStation 4 only with consoles and screens supplied. Players must bring their own controllers, and – if preferred – a headset. A group stage format featuring 6 players per group will be followed by a single elimination bracket. The top 4 players from each group will secure progress into the two-leg aggregate playoffs.
EVENT INFO
Where: Bravado Bunker, Matrix Warehouse, Rivonia, Gauteng
When: Saturday 8 February
Time: From 9h00
Cost: R250 per person
Prize: R15,000 cash prize pool split to top 16 players
Full tournament rules and information can be found on the 'Funky FIFA' event information page.