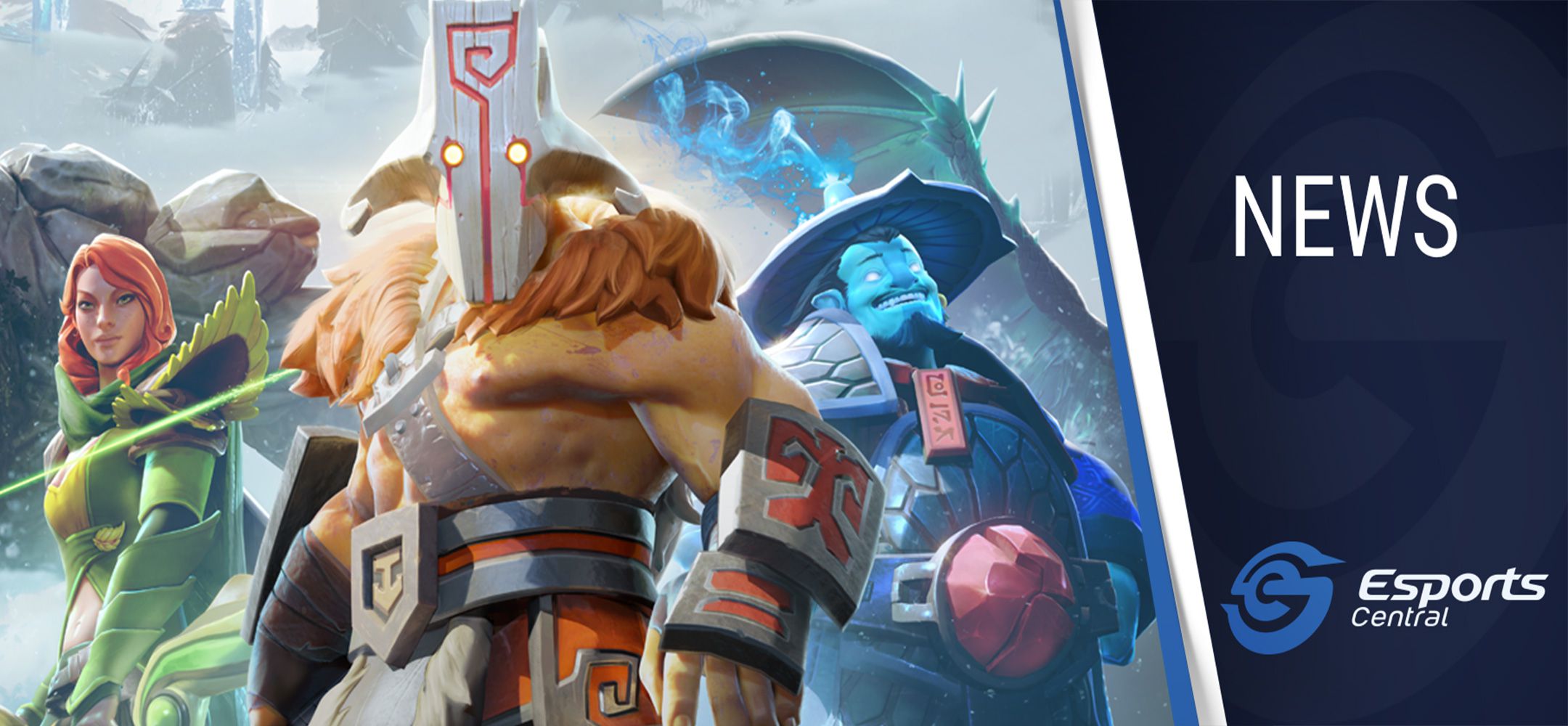 Valve talks Dota 2 Immortal Treasure III and Windranger Arcana
Wessel Minnie
The International 10's prize pool made esports history last week, becoming the biggest ever prize pool for a single tournament. This is all thanks to Dota 2 Battle Pass and related purchases, and it continues to grow every day. However, we still don't know exactly when the Immortal Treasure III and Windranger Arcana will release.
Immortal Treasure III and Windranger Arcana
Valve still has no new dates for The International 10 or even for the Dota Pro Circuit (DPC) to begin once again, due to the COVID-19 pandemic. However, the developer has provided an update on the long-awaited Immortal Treasure III and Windranger Arcana.
On Reddit, Valve developer cameron_dev has provided an update. From the looks of it, the Windranger Arcana will release in the next two weeks, with the Immortal Treasure III following afterwards.
The image below comes from Wykrhm Reddy, showcasing the update from Valve.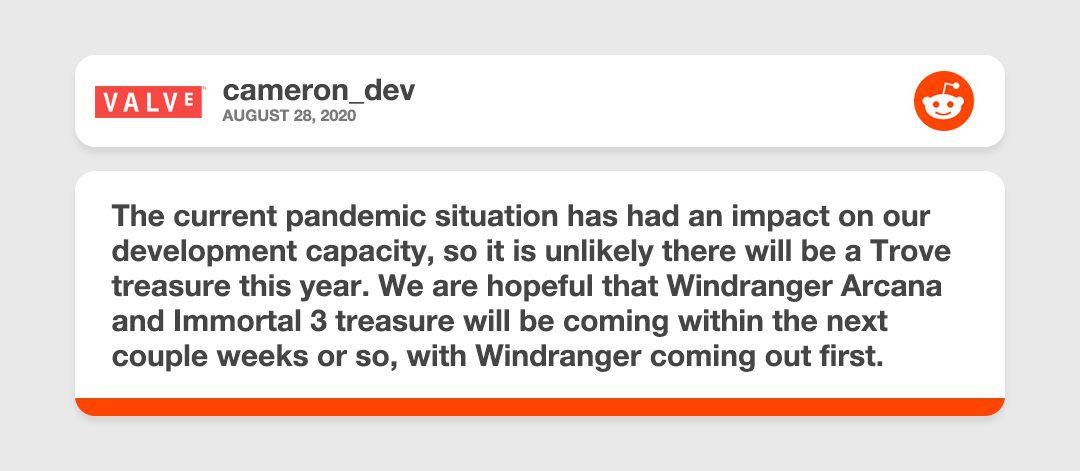 While there's still no exact release dates for the Winranger Arcana and Immortal Treasure III, we now at least know the release timing Valve seems to be aiming for.
Keep in mind that the Dota 2 Battle Pass for The International 10 is scheduled to end on 19 September 2020. While there are still roughly 20 days left, Valve is definitely cutting it close this time around.
Header image via Valve.