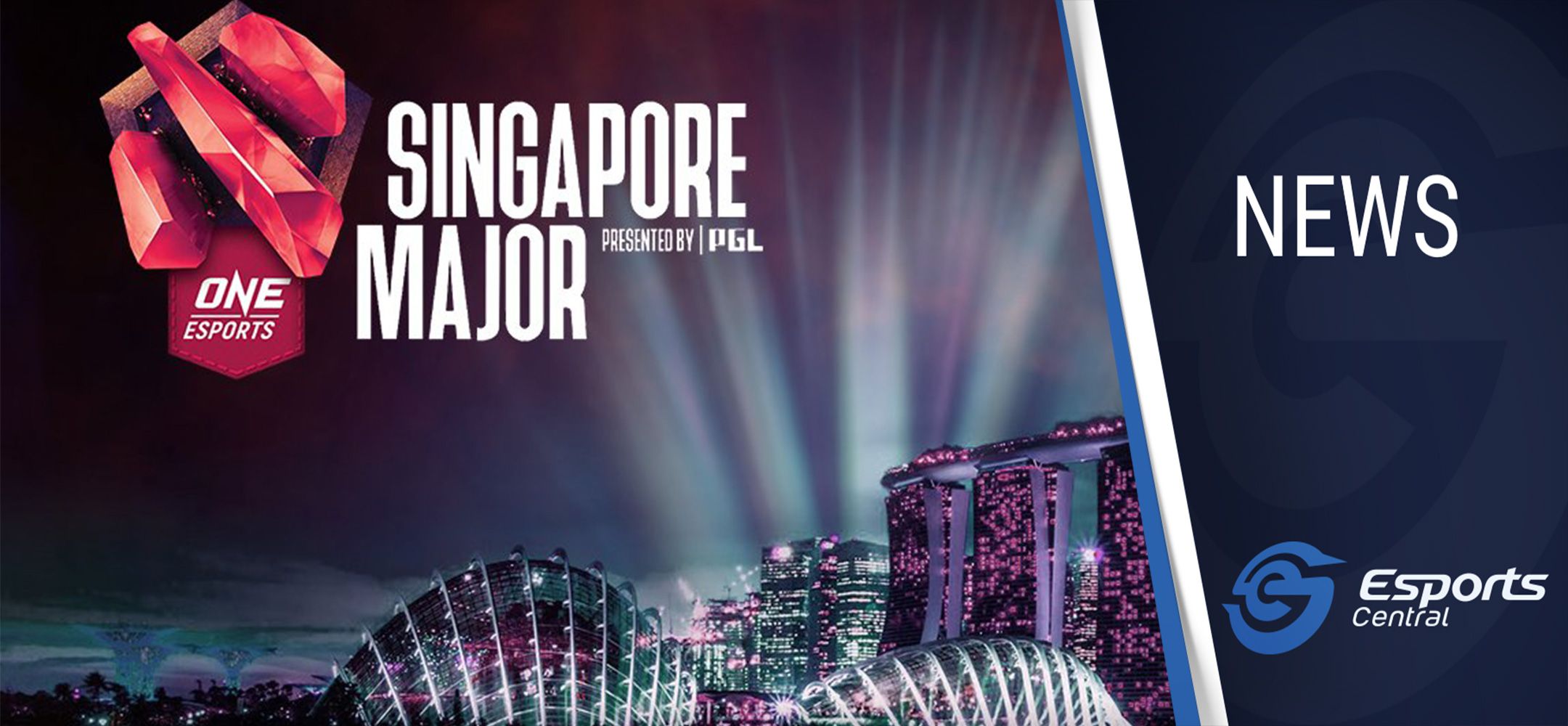 First Dota 2 Major of 2021 announced with return to LAN
A new Dota Pro Circuit (DPC) season kicked off in January with Season 1 running until 28 February 2021. At the end of every season, we already know there will be a Dota 2 Major, and now, the first Major of the year has been announced, signalling a return to LAN.
Dota 2 Singapore Major
The first Dota 2 Major in 2021 is called Singapore Major, from One Esports and presented by PGL. This Major will be the first Dota 2 tournament to return to a LAN environment after the COVID-19 pandemic forced everything online. A short post from One Esports announced this great news for Dota 2 esports fans.
One Esports announces:
"The ONE Esports Dota 2 Singapore Major Presented by PGL is set to be the first Major of the Dota Pro Circuit 2021. It will also be the first-ever major broadcast in glorious 4K 60 fps!"
The Major will take place from 27 March to 4 April 2021. An exact venue has not been announced. The prize pool for the Dota 2 Singapore Major is $500,000. At the current Dollar to Rand exchange rate, that's roughly R7.4 million. There's also 2,700 DPC points up for grabs.
A total of 18 teams from across the globe will compete in the Dota 2 Singapore Major. The teams still need to be determined based on their DPC Season 1 standings.
Teams will be determined as follows:
EU: Top 4
China: Top 4
SEA: Top 3
CIS: Top 3
NA: Top 2
SA: Top 2
These slots will be handed to the teams who place in the top of their DPC logs in their respective region. This is such great news for Dota 2 esports fans and teams, as we will finally get to see the top teams in the world compete on LAN once again, so mark those calendars.
Header image via Valve.