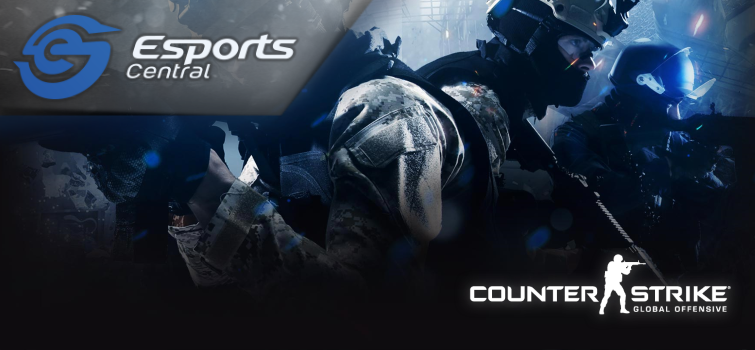 Preview: ESEA SA Season 27 Grand Final
Michael 'axtremes' Harmse
It's that time again! It feels like just the other day I was writing about the Final of Season 26 for Zombiegamer. In the playoffs of Season 26 we saw reigning African champions Energy eSports lose to Big 5 Esports. This was in large part due to one of their best players, Rieghardt "Flexi" Romatzki, being unavailable. It lead to a rather one-sided final in which Bravado Gaming mercilessly pummeled Big 5. It was a rather unexpected matchup in the final created by unusual circumstances for Energy. In Season 27 we are again faced with an unexpected matchup.
Favourite is spelled "Energy"
This time round Energy eSports have had no trouble dealing with most anything thrown at them during the course of Season 27. Their only loss came in the second week of the tournament against Goliath Gaming, in a narrow 16 – 14 loss on Inferno. Dean "massacRe" Davids had a particularly outstanding performance in that game, claiming 31 EN scalps in the best of one matchup. Unfortunately for Goliath, in the rematch last week for the Semi-Final, Energy managed to keep the young firebrand from having much impact. EN managed 16 – 13 and 16 -5 wins on Inferno and Mirage. They certainly seemed a bit rusty in the first half of Inferno, but once they changed to the CT side they seemed to move up several gears. Captain and in game leader, Robby "blackpoisoN" Da Loca locked down banana with the AWP. He made B bombsite a restricted area for anyone with a GG tag, recording 30 kills by the end of Inferno. On Mirage, he continued leading from the front in an abbreviated map where Energy blew Goliath off the server while recording 25 kills.
This Energy side have not played in many matches of late, which undoubtedly contributed to their slow start against Goliath in the first half of Inferno. ESEA is in fact the only league Energy are currently competing in. This has left them rather lacking in match practice. They didn't participate in Ballistix Masters or the VS Gaming CS:GO ladder. If you're Energy, it's tough to reconcile having to grind from ladder to move up the divisions to possibly make Masters by the end of the year. I can understand why they'd perhaps rather not spend the majority of the year wiping the floor with lesser teams. It's just not productive for a team with an eye on bigger and better things.
Goliath Gaming have been the most consistent team of 2018 so far with a 78.13% win rate across all competitions excluding WESG Qualifiers. That's admittedly partly been due to Energy not participating in all the tournaments on offer. The Goliath team have done well in the first quarter, but haven't had to face elite teams like Bravado or Energy in quite some time. The ESEA Semi-Final only again served to convinced me that Energy are the best team in South Africa. In the second half of last year, they were certainly the better team in head to head matchups with the now USA-based Bravado Gaming. Their playstyle hasn't changed much since 2017, but they still have the same winning approach and game plan. Their calculated and measured aggression coupled with a core consisting of some of South Africa's most skilled aimers makes them almost impossible for local teams to effectively deal with.
Underdogs to the end
I very much doubt anyone would have expected to see the young and inexperienced Sinister5 roster make it all the way to the Grand Final. They've made a name for themselves this season and are surely set to claim even more noteworthy wins and tournament placings for the remainder of 2018. Former underaged villain, Gareth "MisteM" Ries, has had a stellar season. His play has been tremendous. After waiting out a three year ban from VS gaming for cheating in 2015, he has come back a more mature and well-rounded player. I'm not going to debate whether he should have been allowed back or not (there's another piece on the subject of cheating here). The fact is that he is playing and he's having a big impact for Sinister5. MisteM's kill difference from league play up until the final puts him at a beastly +112. That places him third in the league individually on kill difference only to Energy's Flexi (+155) and blackpoisoN (+143). That's illustrative of his consistency and effectiveness at this season despite his lack of experience at this level.
The young guns of Sinister5 have had a good run in ESEA this season, finishing the league third behind Energy and Skeletons Again. Of note was their 16 – 9 win over Goliath, while their only losses were to to EN and SKA. Sinister5 will need more than just MisteM to show up in the final to get them across the line. The other four players have been putting up solid numbers all season, but haven't been at quite the same star player levels of performance. This lineup will do more great things in the future. They've surprised us by being this good, this soon. It might be just a little too early in this team's development to expect them to beat the best just yet. Keep an eye on this team going forward!
The verdict
I'll call this one Great Rekspectations. I expect Sinister5 to make a valiant effort, but I also fully anticipate that Energy Esports will dispose of them in two maps. Sinister5 need a miracle. If their season has been any indication though, miracles do happen. I can't wait to see how it all plays out on the server.