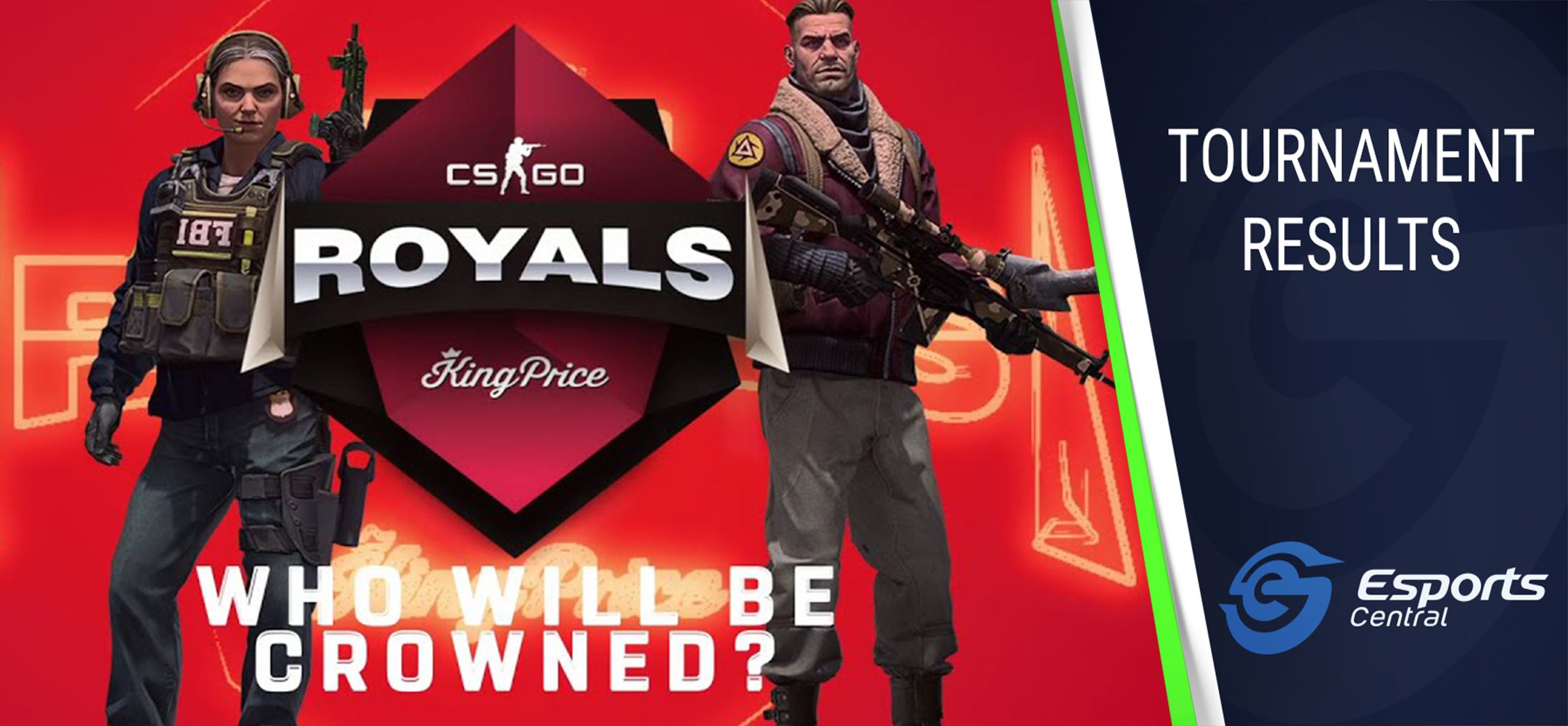 King Price CS:GO Royals final results
Thanks to insurance company King Price partnering with South African tournament organizer Mettlestate to bring local gamers exciting tournaments, we had the pleasure of watching the King Price CS:GO Royals tournament this past weekend. It was an exciting affair for CS:GO esports fans, especially during the playoffs. Here's what went down, including the final standings and results.
King Price CS:GO Royals results
A total of eight local teams made it to the playoffs of the King Price CS:GO Royals tournament after an intense group stage. With the best teams in South Africa competing, we saw some close matches during the playoffs.
Goliath Gaming wasted no time defeating Exdee Gaming with a clean 2-0 win, and went on to take out Bravado Gaming after a relatively close 2-1 win to make it to the grand final of King Price CS:GO Royals.
On the other side of the bracket, White Rabbit Gaming defeated ATK Academy with a clean sweep and managed to beat DNMK Esports with a 2-0 win as well, which propelled them into the grand finals. During the third-place match, Bravado Gaming took out DNMK 2-0 to place in the money.
The grand finals of King Price CS:GO Royals was a best-of-five affair that didn't disappoint. While Goliath Gaming ended up winning 3-1, White Rabbit Gaming did push the fourth map into overtime after getting some momentum by winning the third map.
Final results and standings:
1st place – Goliath Gaming wins R25,000.
2nd place – White Rabbit Gaming wins R15,000.
3rd place – Bravado Gaming wins R10,000.
4th place – DNMK Esports.
5th to 8th place – Exdee Gaming, XvG Miracle, Royalty Esports and ATK Academy.
A big congratulations go out to Goliath Gaming for winning this huge local CS:GO esports tournament. The casting by Matthew "HaZe" Stott and Thulani "LighteRTZ" Sishi was great as well, making the King Price CS:GO Royals an excellent tournament overall.
If you couldn't watch the action live, you can check out the grand finals via Mettlestate's Twitch channel.
Featured image via Mettlestate.