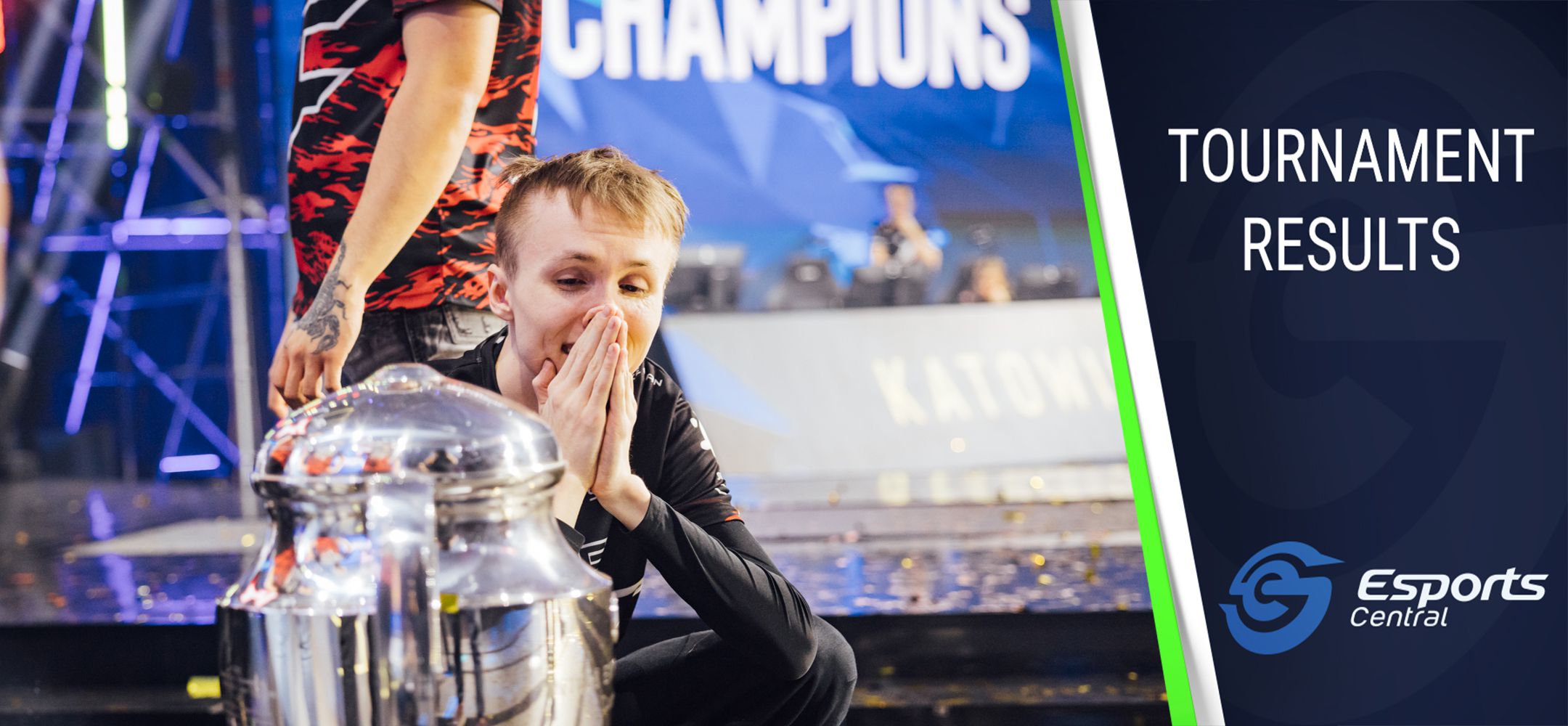 IEM Katowice 2022 results and highlights video
The latest iteration of the storied tournament series, Intel Extreme Masters (IEM) XVI – Katowice 2022, came to a thrilling conclusion over the past weekend, with surprising results. Here's what went down during the playoffs, including a highlights video from this mammoth CS:GO event.
IEM Katowice 2022 results
During the playoffs, the six remaining teams battled it out in top tier CS:GO matches for their share of the $1 million prize pool. While FaZe Clan did well in the group stage, few could have predicted what happened during the playoffs. FaZe had to bring in Justin "⁠jks⁠" Savage just before IEM Katowice 2022 kicked off.
Check out our highlights video below or continue reading!
FaZe managed to 2-0 Gambit and went on to demolish Danish powerhouse Heroic to secure a spot in the grand finals. On the other side of the bracket, G2 Esports spearheaded by the highly-intimidating rifling star, Nikola "NiKo" Kovač, sent Virtus.pro packing with a 2-0, and knocked out favourites Na'Vi with a clean sweep as well.
In the grand final of IEM Katowice 2022, G2 was the clear favourites. However, FaZe showed immense skill and determination, beating G2 with a score of 3-0. Despite the 3-0 score, the grand final was as intense as they come, with the first two maps going deep into overtime.
On the first map, Inferno, G2 was about to close out the map, Robin "ropz" Kool pulled off an incredible ace to send FaZe into overtime. On the second map, Mirage, went to 31-27 in FaZe's favour, boasting one of the longest overtime matches to date.
With their victory, FaZe wins $400,000, while G2 limps away with $180,000 in prize money. Congratulations go out to FaZe Clan for their magnificent performance, and to Helvijs "⁠broky⁠" Saukants who finally won his first MVP award in an S-Tier CS:GO event.
Header image via ESL.