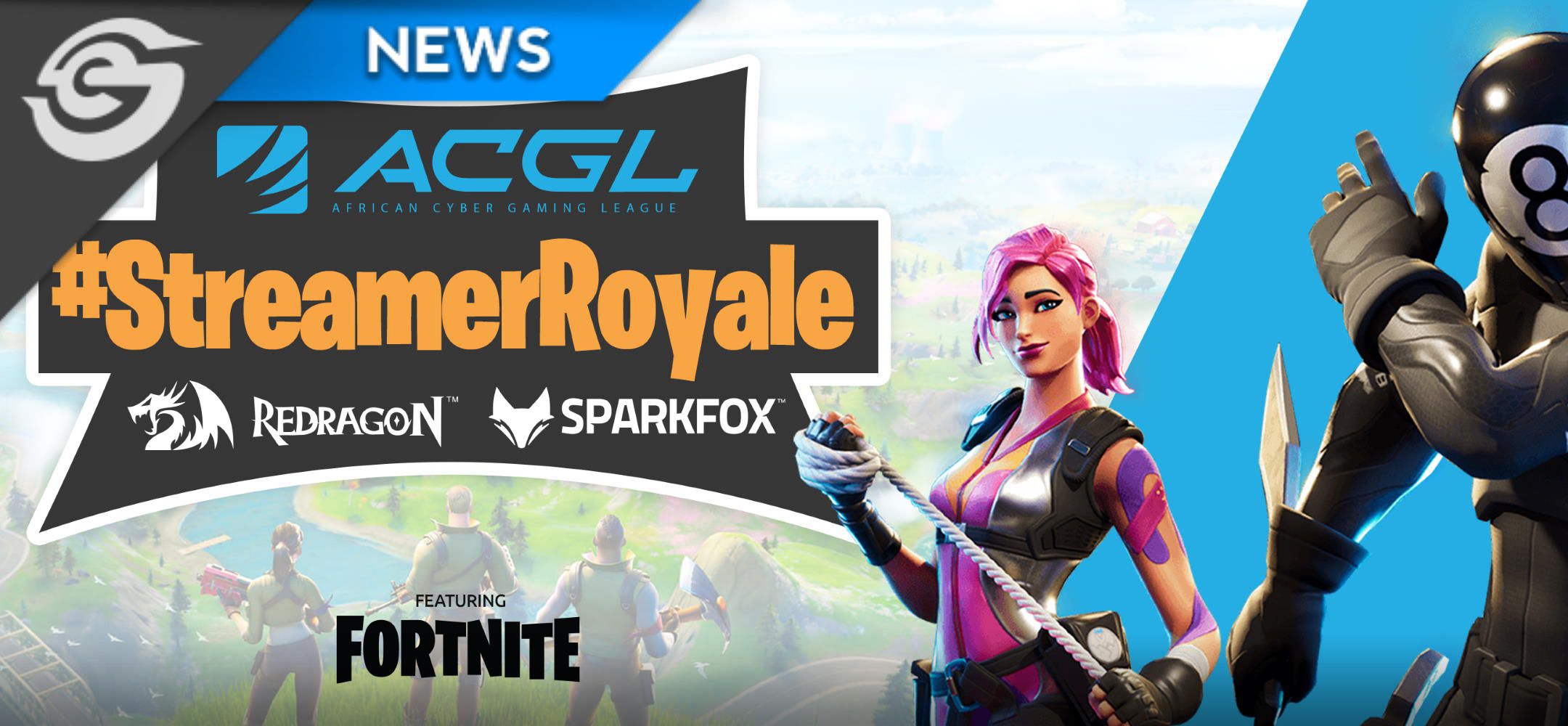 Catch the ACGL #StreamerRoyale Grand Finale This Weekend
Chris House
ACGL's #StreamerRoyale sees eight high-profile streamer-led teams compete for their share of R15,000. The qualifiers started on the 26th of October 2019 and allowed competitors an opportunity to try and qualifier for the streamer team of their choice. All they had to do? Come top three in their favorite streamer's qualifier. The eight local streamers are: Clouds, Dianne Lydia, DoNsPlaYs, Grant Hinds, Hutchie OG, Samplayze, Suspekt Zero, and Vinx.
The streamers themselves didn't play in the qualifiers, but hundreds of competitors came out to try and earn a spot in the team of their choice. Two qualifiers were held every week. Many players kept trying each week in an attempt to qualified for any team. This meant that players had multiple chances to qualify for the Grand Finale, provided they weren't picky about which streamer they'd play with.
Vote and Unlock Your #StreamerRoyale Avatar Now
ACGL users who head to the official #StreamerRoyale page can vote for the team that they think will win the competition. By voting, you'll also unlock the exclusive #StreamerRoyale avatar for your ACGL profile. Voting closes Friday! Make sure you get the Sparkfox and Redragon inspired avatar before it's too late!
#StreamerRoyale Grand Finale
The #StreamerRoyale Grand Finale takes place on the 30th of November at 18h00. The eight streamers and their three teammates (those who made it through the qualifiers) will jump into a custom lobby to battle against one another for a share of the prize pool. A total of five matches will be played where teams will accumulate points based on their position and amount of eliminations. Scoring for the matches will be as follows:
Victory Royale: 15 Points
2nd: 12 Points
3rd – 4th: 9 Points
5th – 6th: 6 Points
7th – 8th: 3 Points
Each Elimination: 1 Point
The prize pool breakdown for the finale is as follows (equally split between all players in the team, including the streamer):
1st – R8,000
2nd – R4,000
3rd – R2,000
4th – R1,000
ACGL have teamed up with Redragon and Sparkfox to bring the #StreamerRoyale to life. You can catch all the action directly from the streamer's point of view, as each streamer will be hosting their own stream!